Primary 5
Primary 5
Welcome to Mr Rodgers' Primary 5 Class!
We have 20 wonderful children in our class.
Primary 5 is a fantastic year to be a part of. This year, we will explore a range of interesting topics and we will engage in lots of fun and diverse learning activities. Throughout the year we will carry out a variety of learning tasks linked to our topics, we'll also conduct experiments and take part in investigations. We have made a fantastic start to the school year and are settling well into the new routine of Primary 5.
We've a busy and exciting year ahead of us so please keep an eye on our class page to keep updated with our learning journey.
Curriculum Information
Topics:
Ancient Egyptians

Polar Regions

Reduce, Reuse, Recycle
Myths and Legends
World War Two
Reading:
Each week we read our class novel together. We also read in our guided reading groups throughout the school week. Books are sent home for homework and the children are encouraged to read each night. Parents and adults at home are encouraged to read with their children and ask lots of questions about the book, as this will help develop fluency and comprehension skills.
Mental Maths:
It is important that you practise the mental maths focus for the week with your child each night, this will aid them in all areas of their numeracy learning.
PE
PE is on a Monday and Thursday. Please ensure that your child comes to school in jogging bottoms and trainers each week.
Homework
Homework will be sent home on a Monday for the whole week and is due on a Friday. Its purpose is to reinforce our learning from the classroom. It includes reading, spellings and a mental maths focus each night. There will also be one page of Numeracy, Literacy and a Topic task. Here is a suggestion for how homework could be set out for the week.
Monday - Numeracy
Tuesday - Literacy
Wednesday - Topic
Always TALK to your child about what they are doing in school - this is the best form of home learning you can do. Talk, listen and join in where you can.
Latest Photographs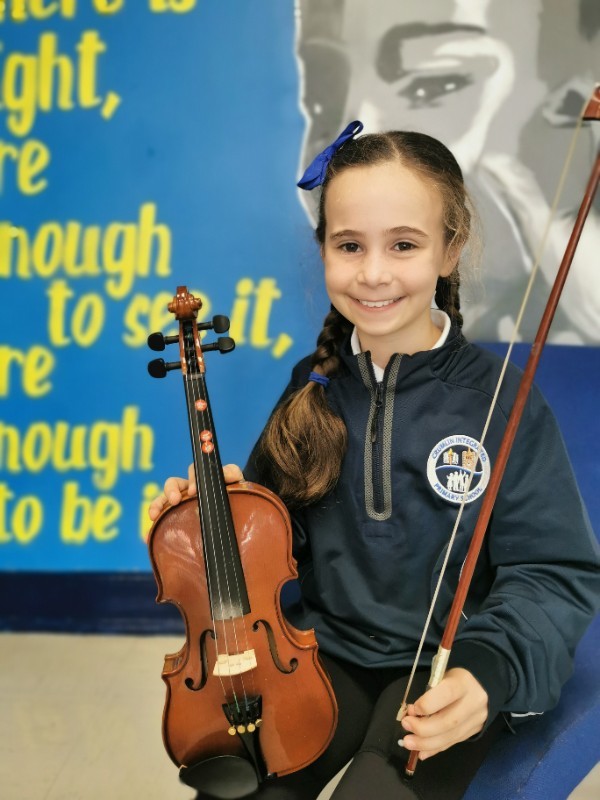 Crumlin Integrated Primary School, 27 Mill Road, Crumlin, Co. Antrim, BT29 4XL Telephone:- (028) 94 422 357