P1 Mrs Middleton

Welcome to P1!
Have a look at our Webpage to see what we have been up to through the year in Primary 1 : )
September 2020
We have been having lots of fun making new friends and settling into school life. It is amazing how well the children have adapted to our new routines! We hope you enjoy having a look at our photos......…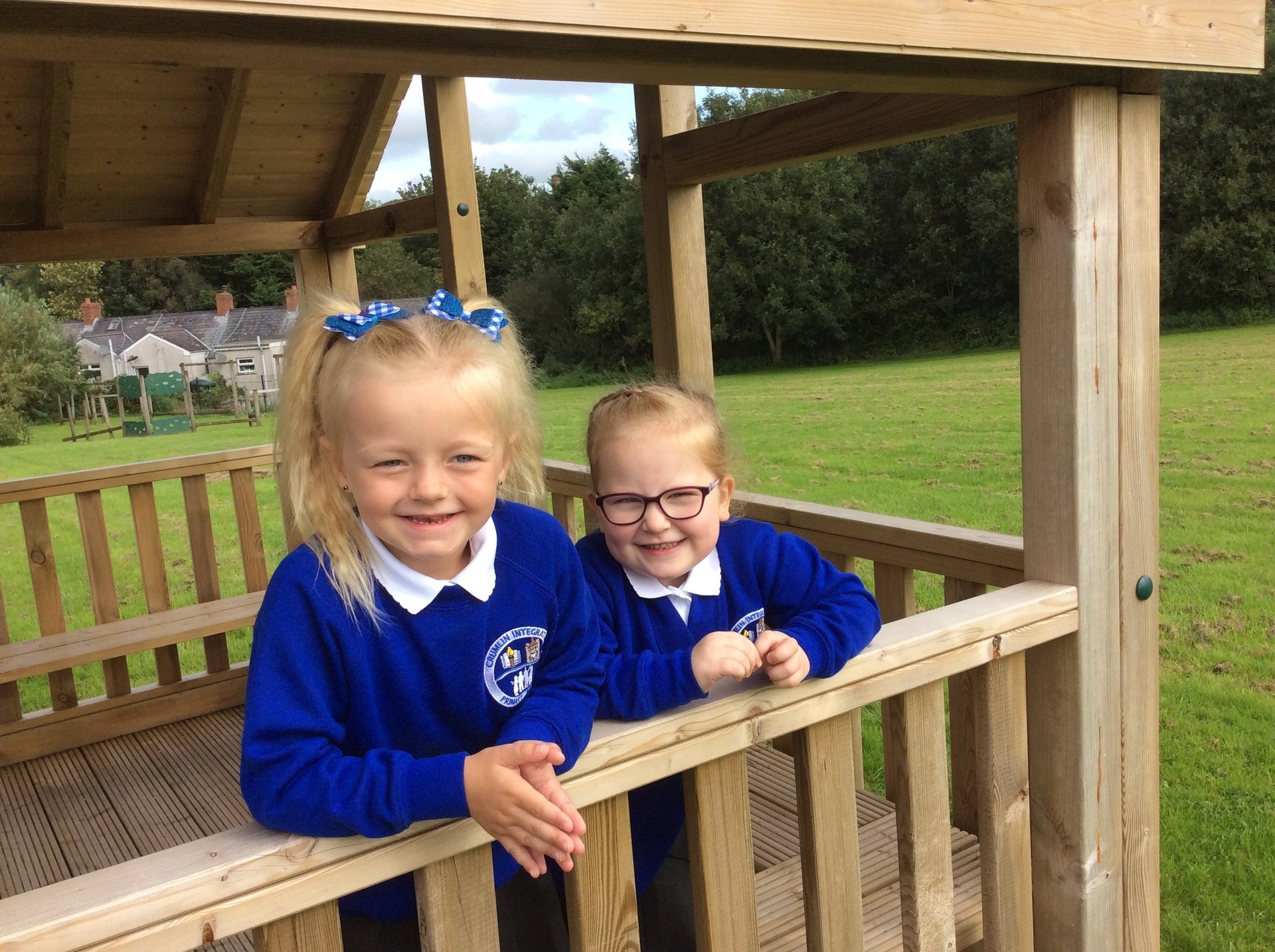 Fun during Play-based Learning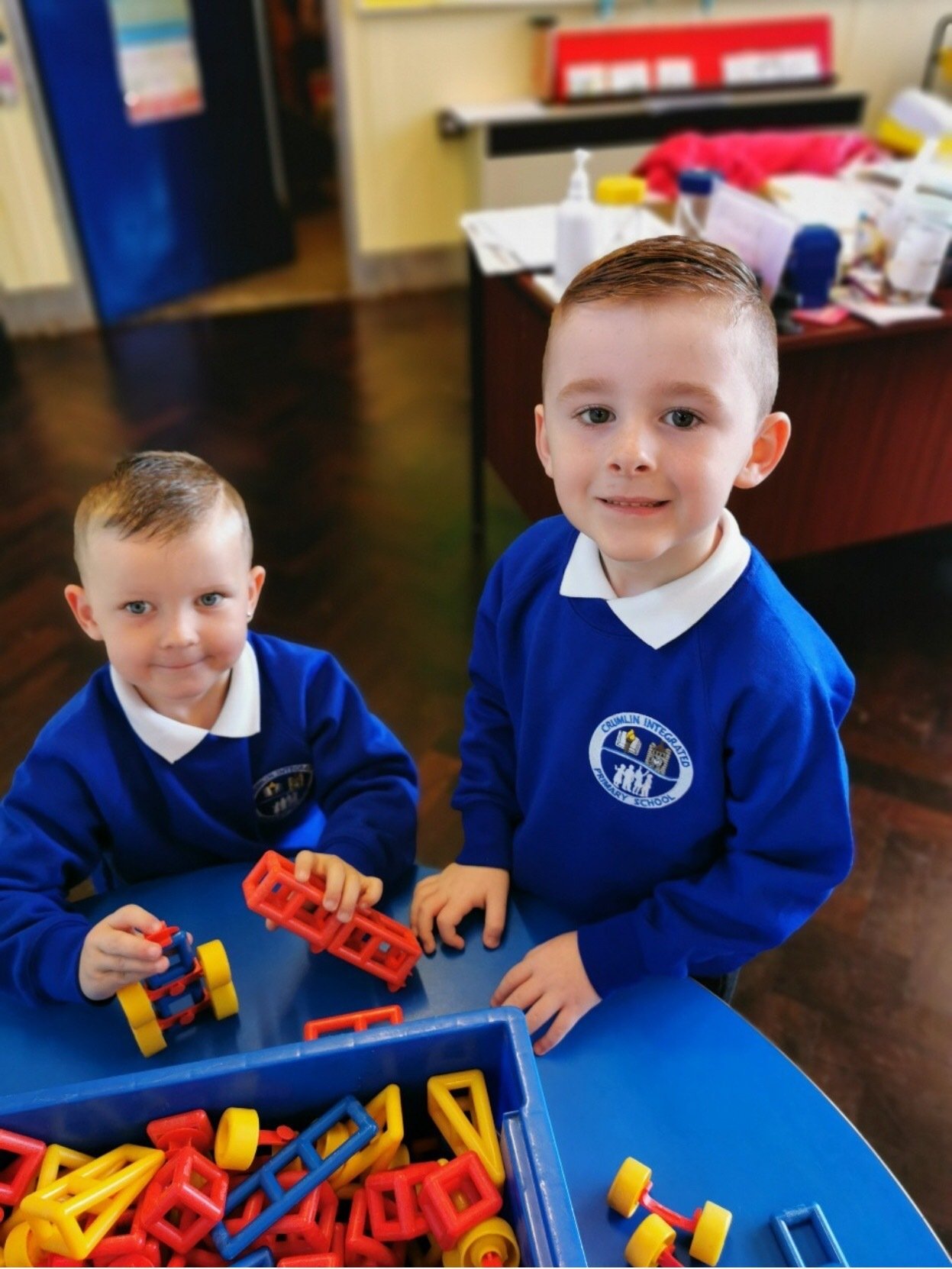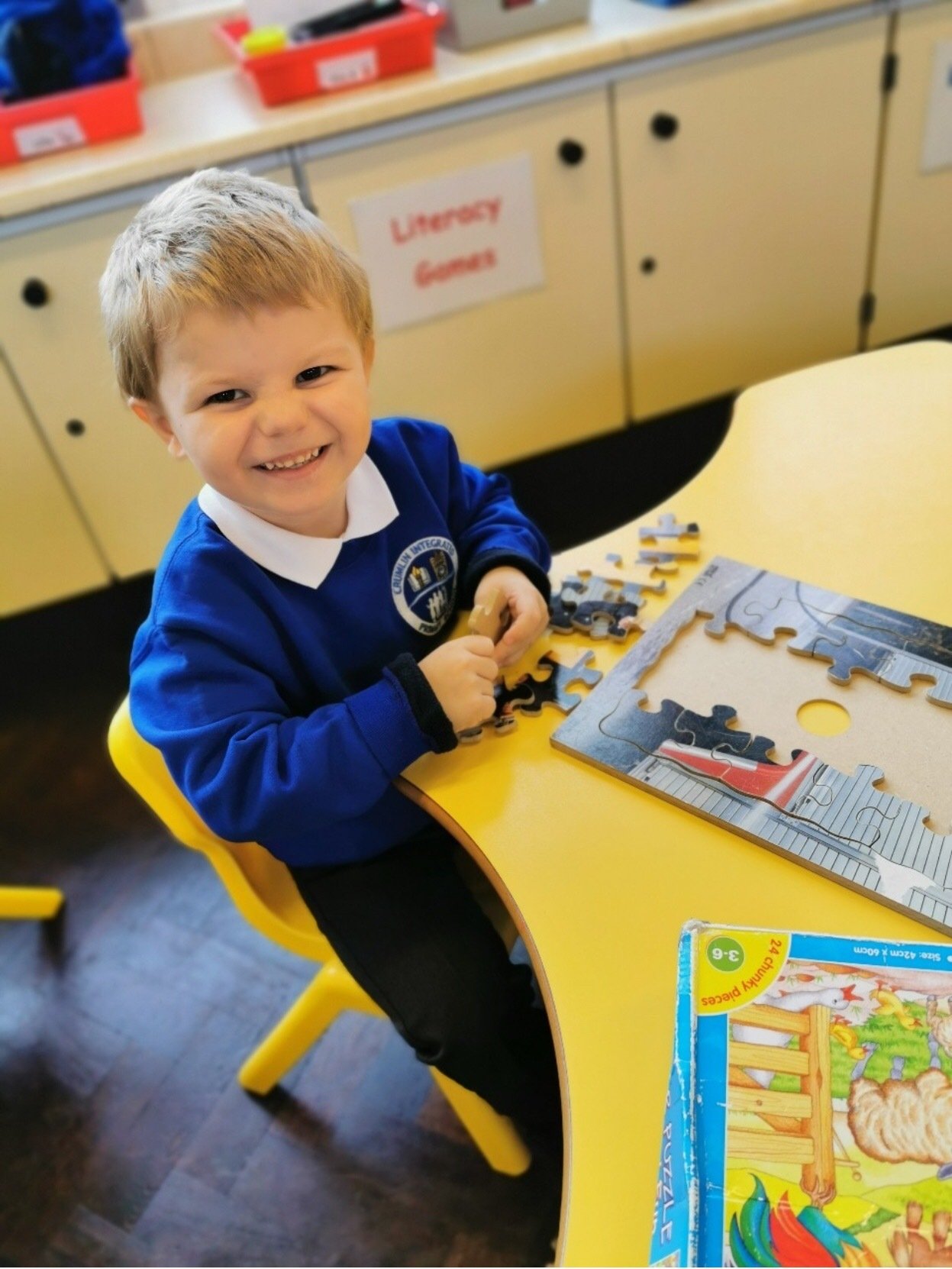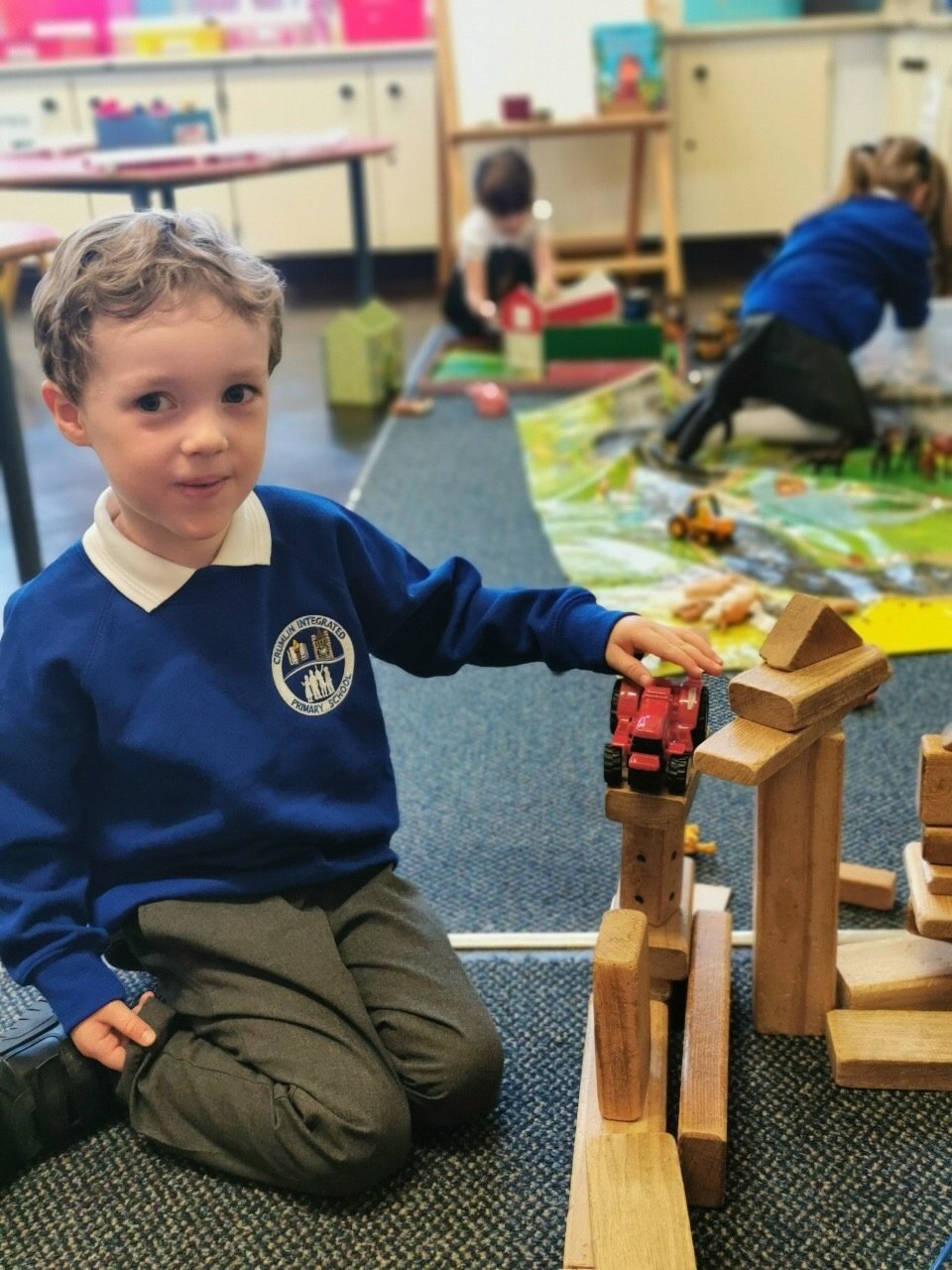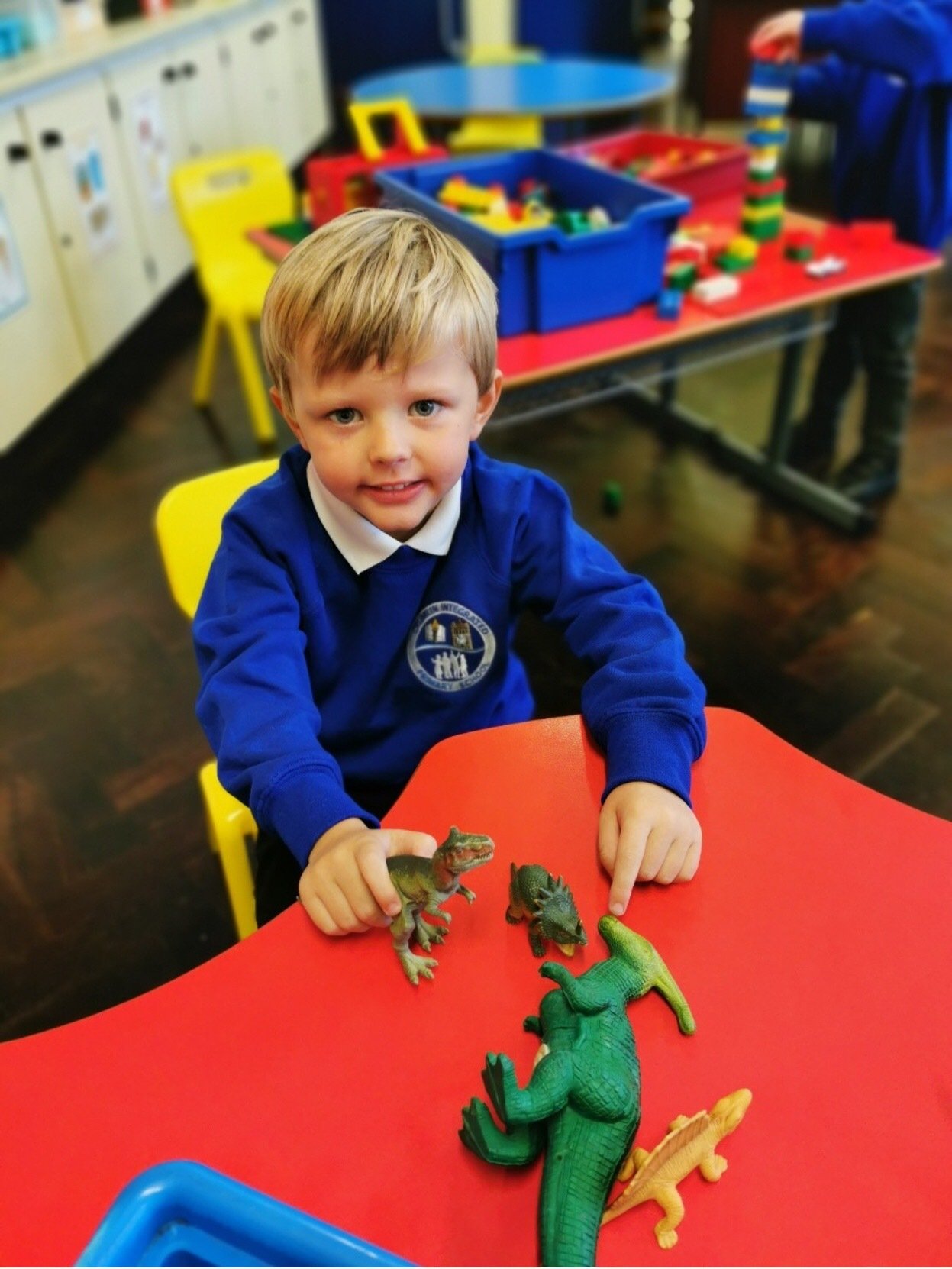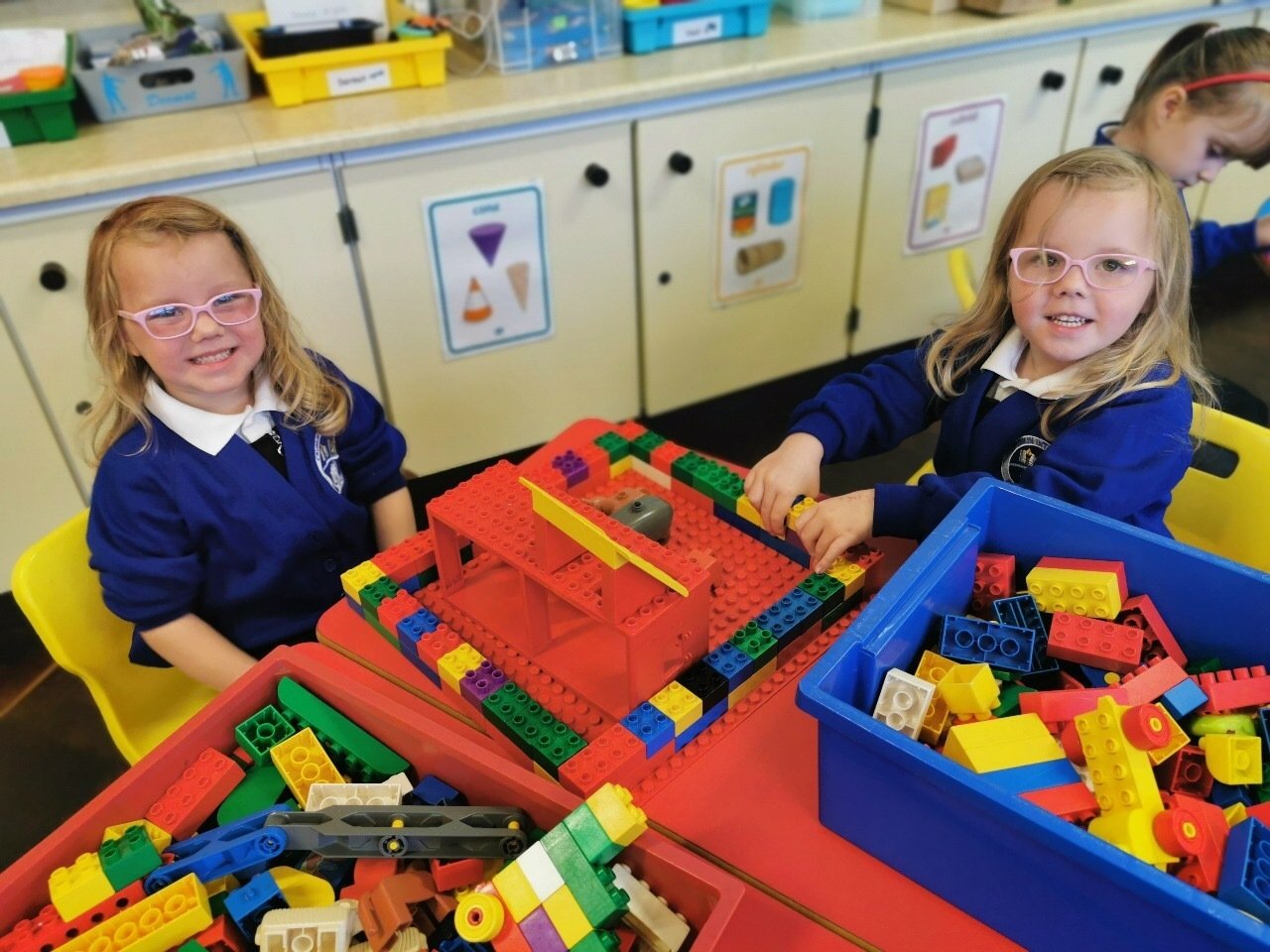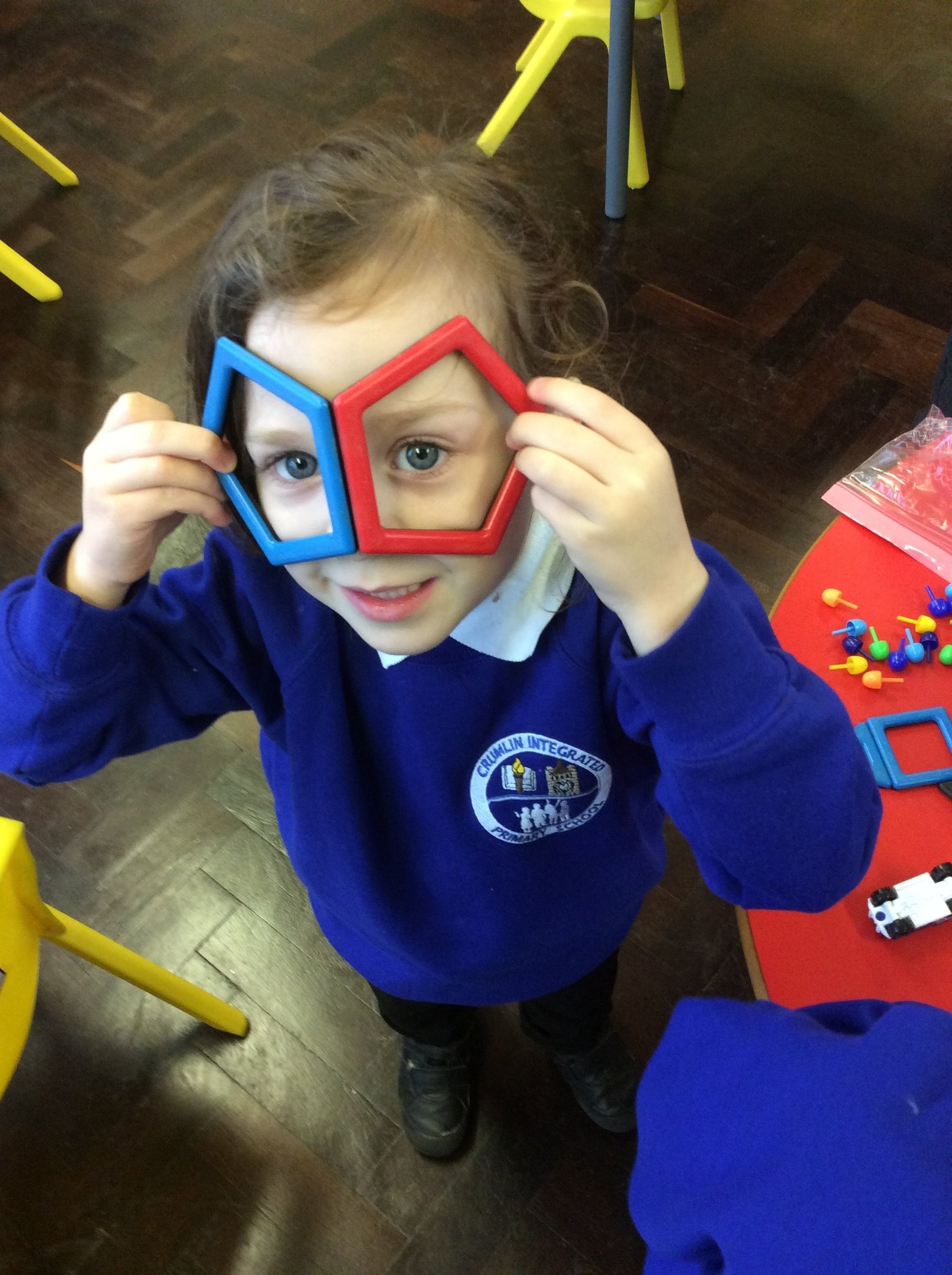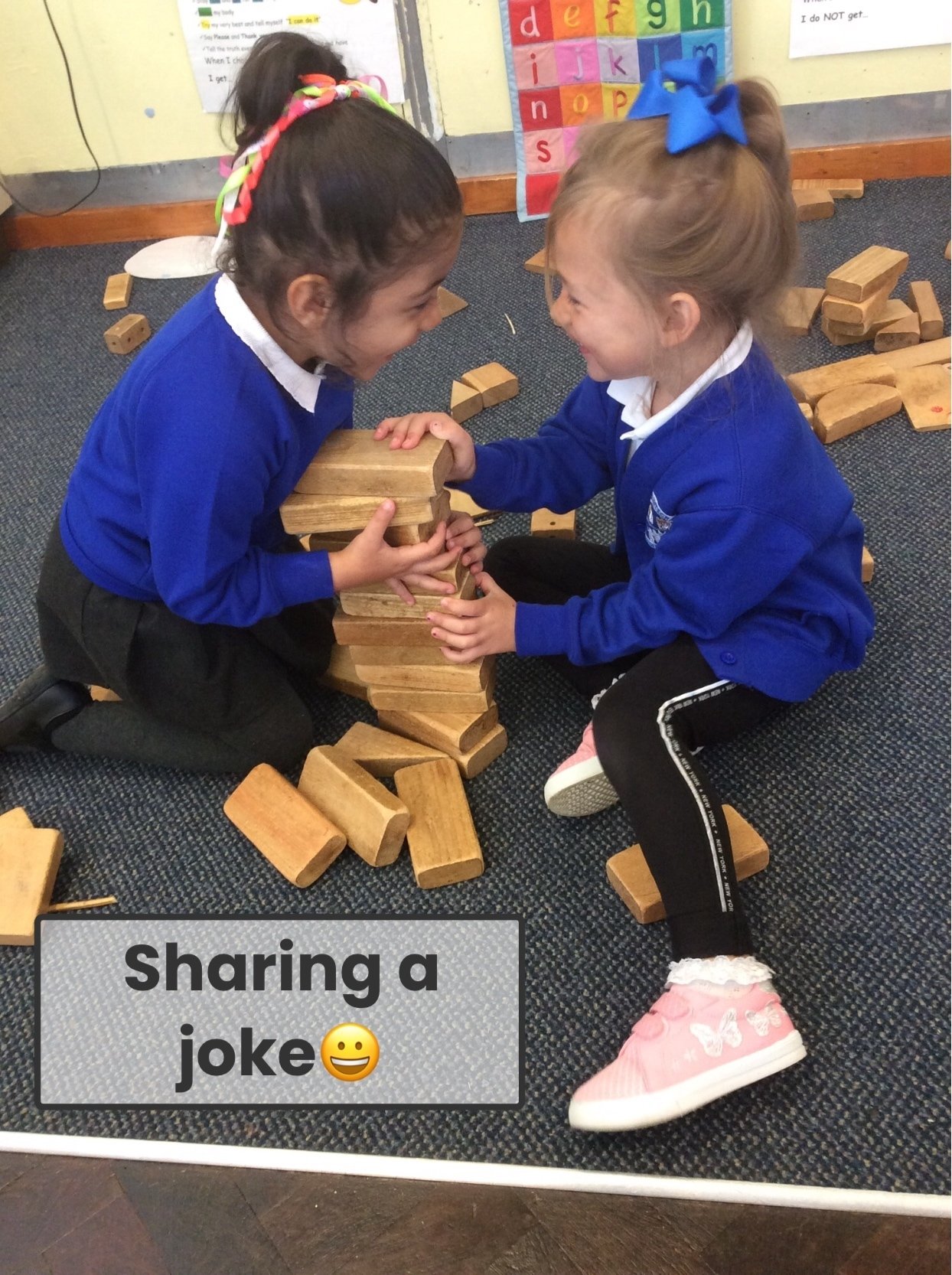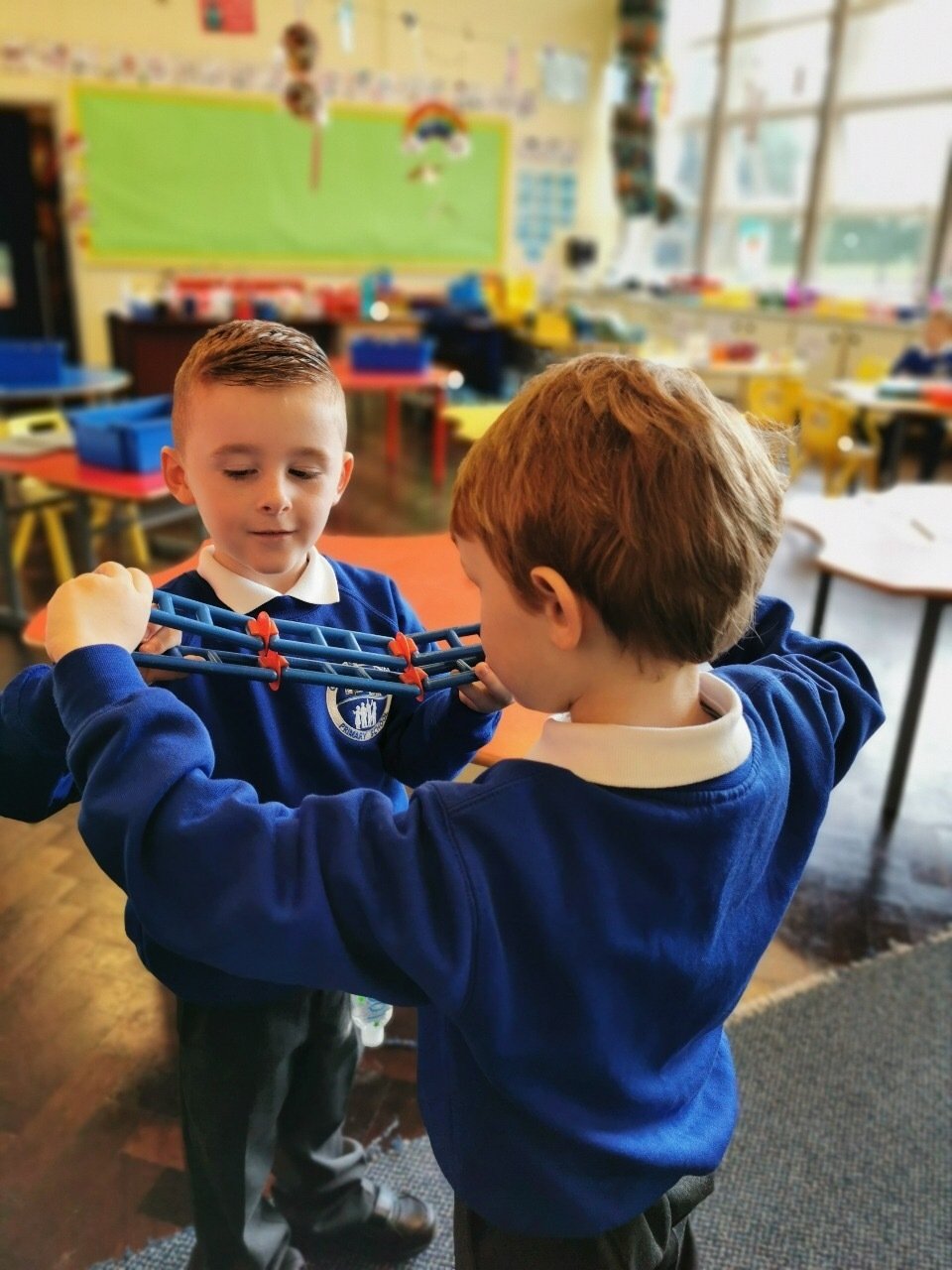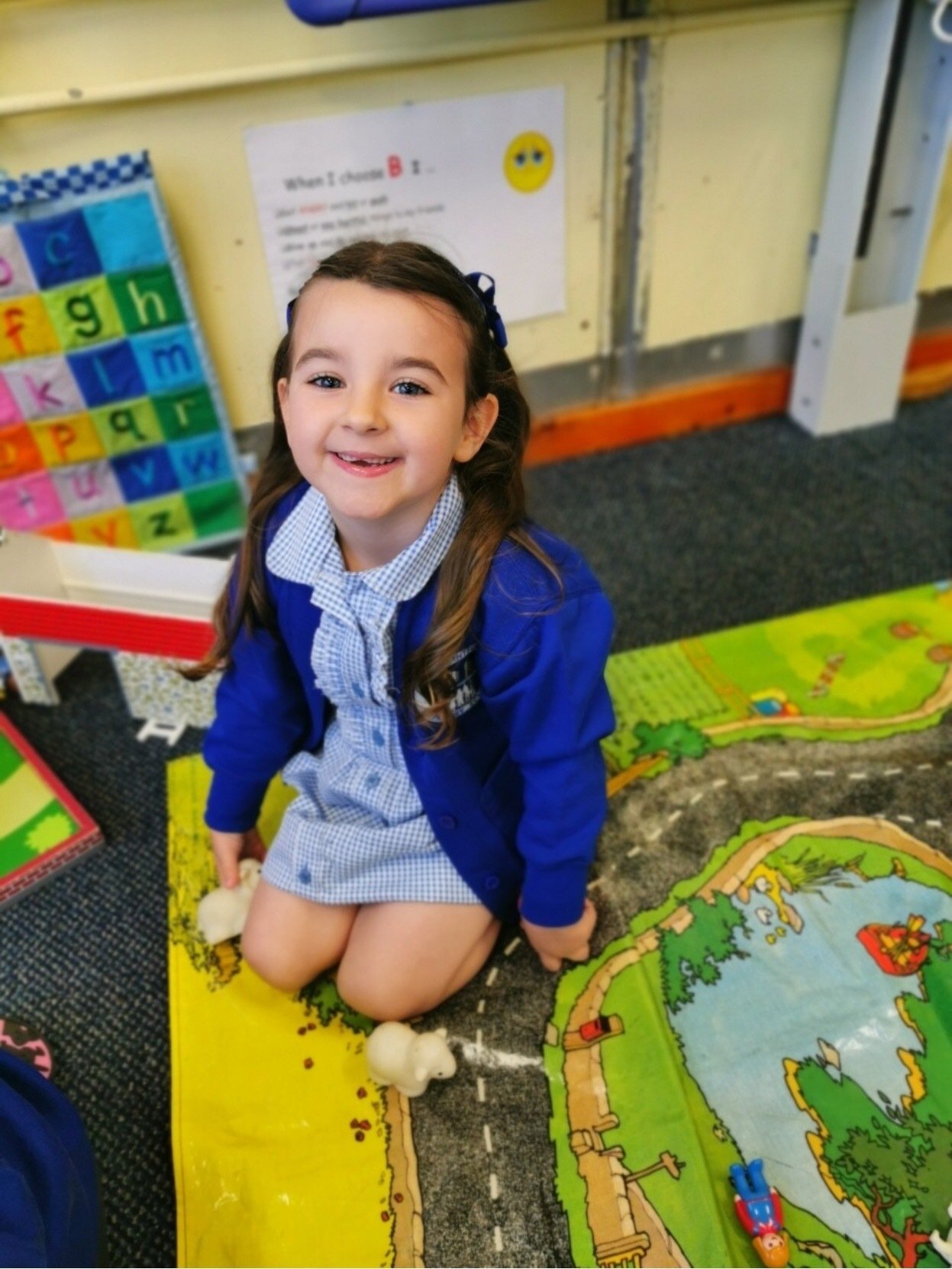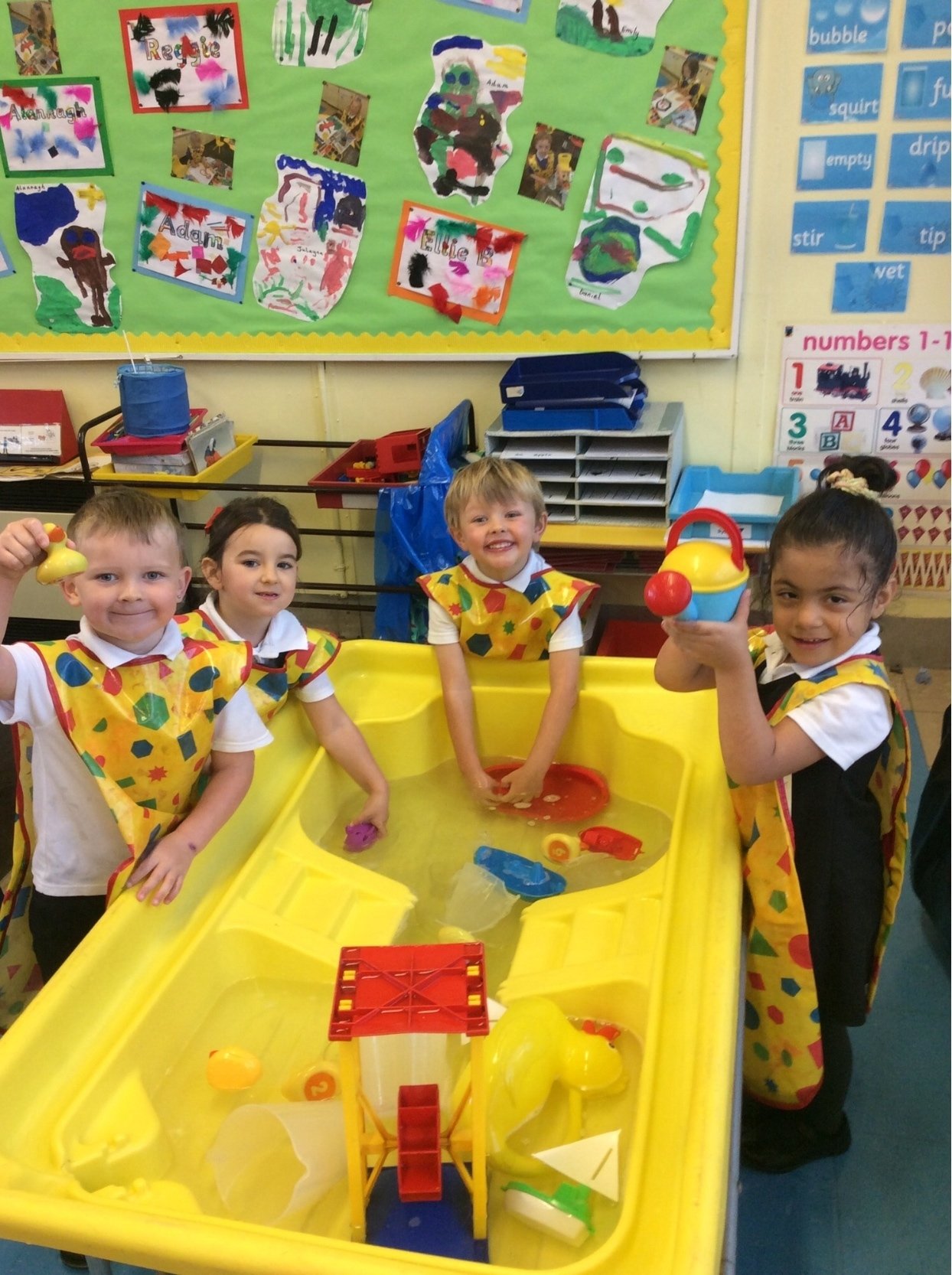 Enjoying our outdoor space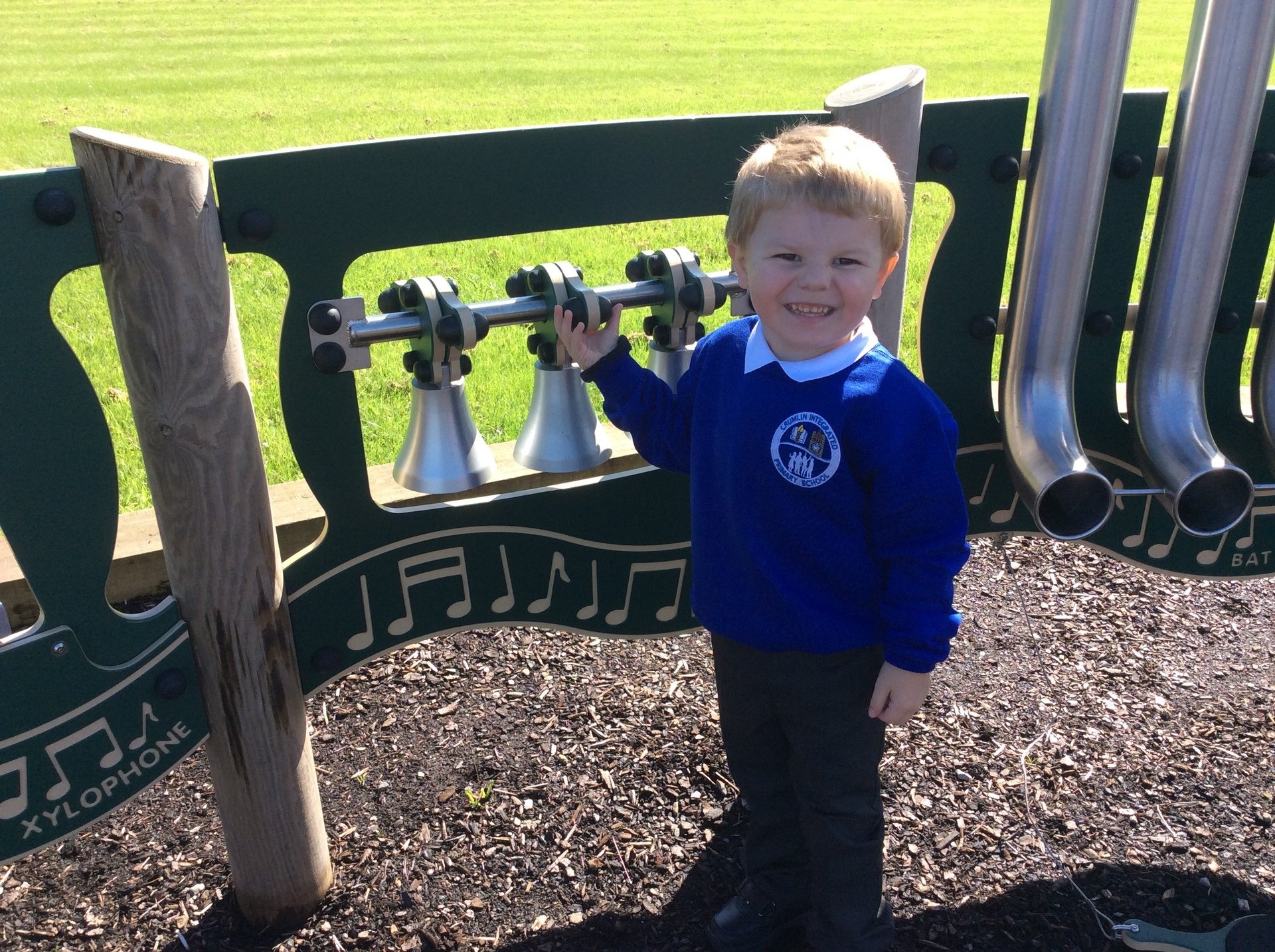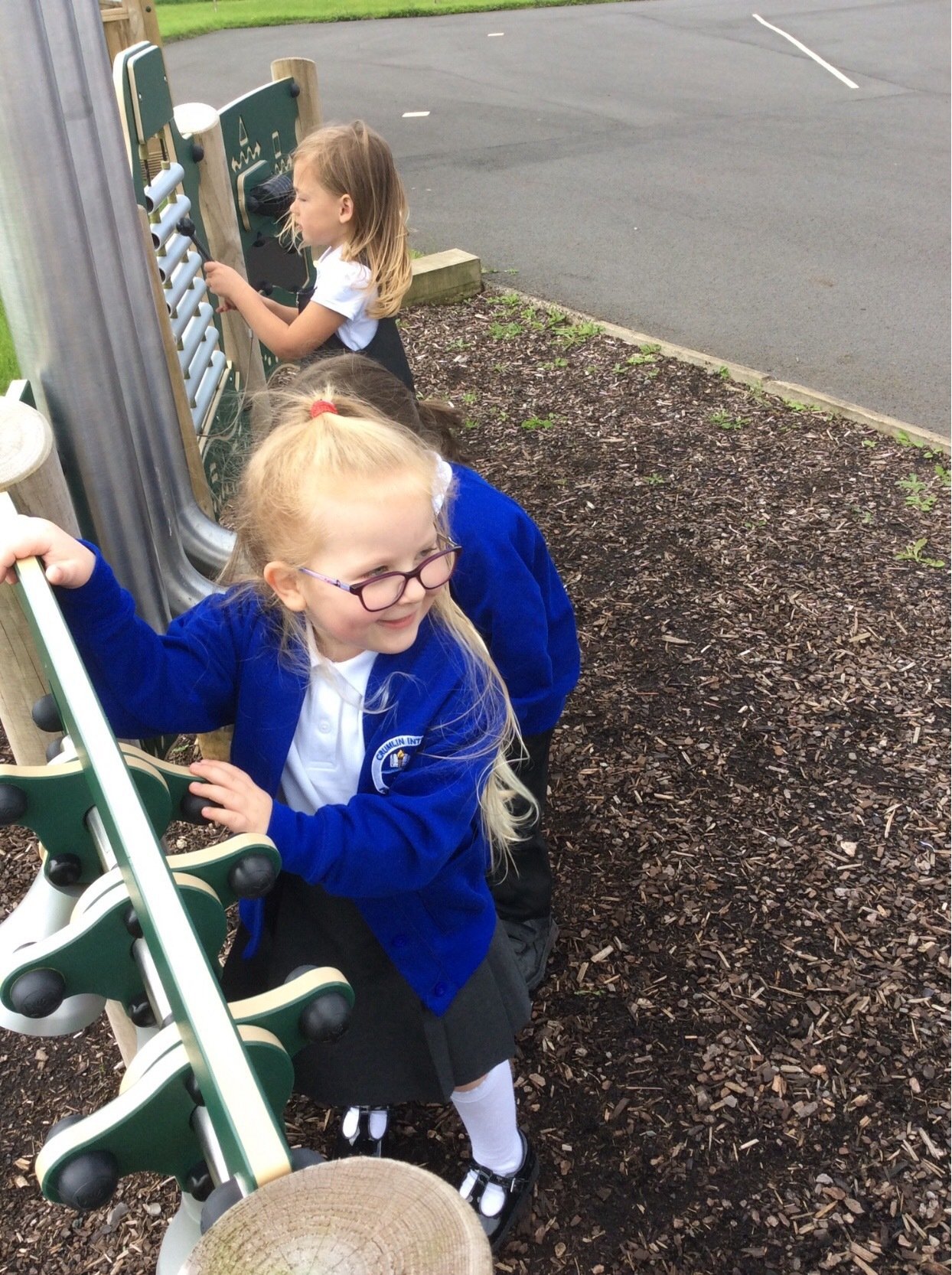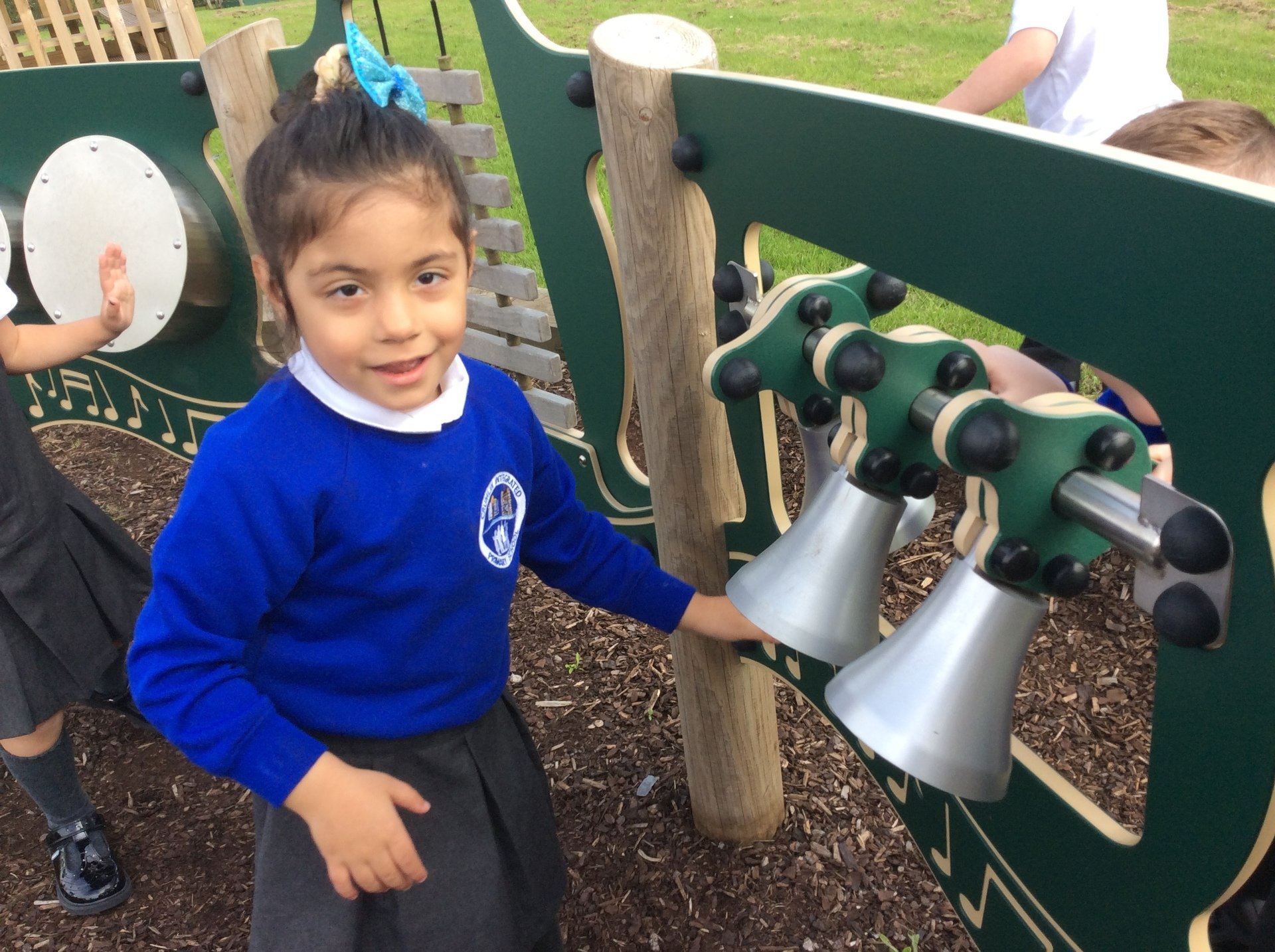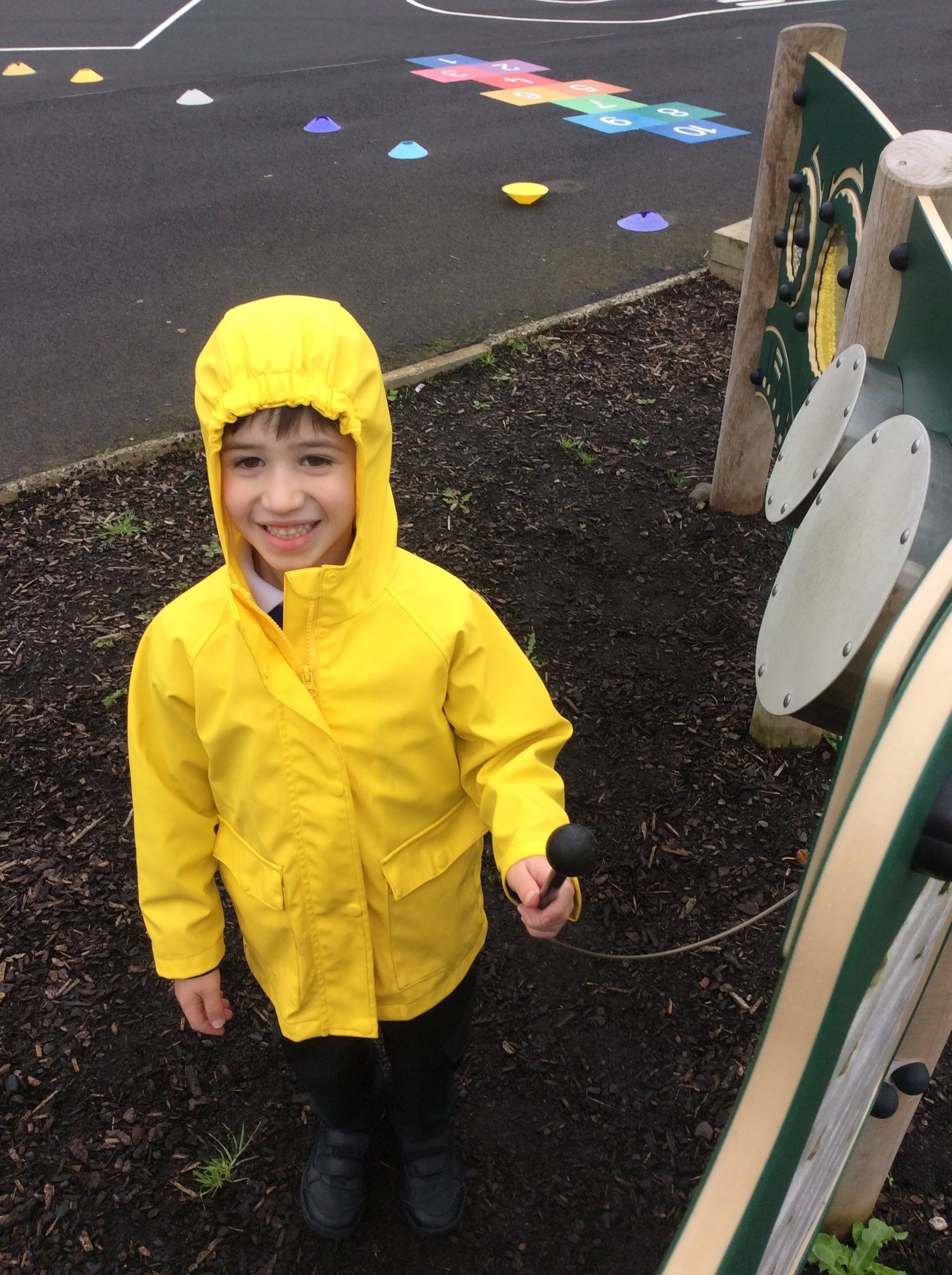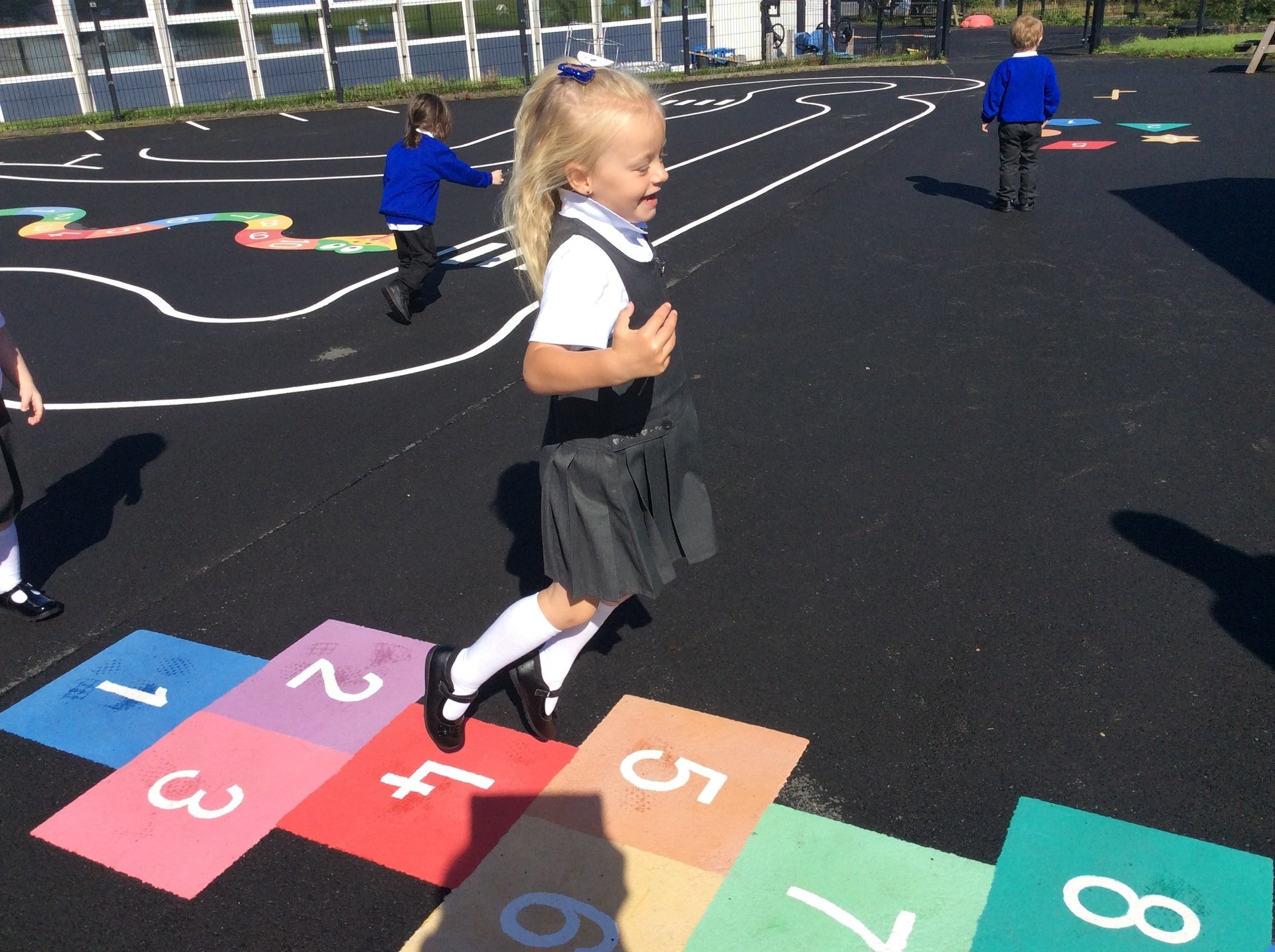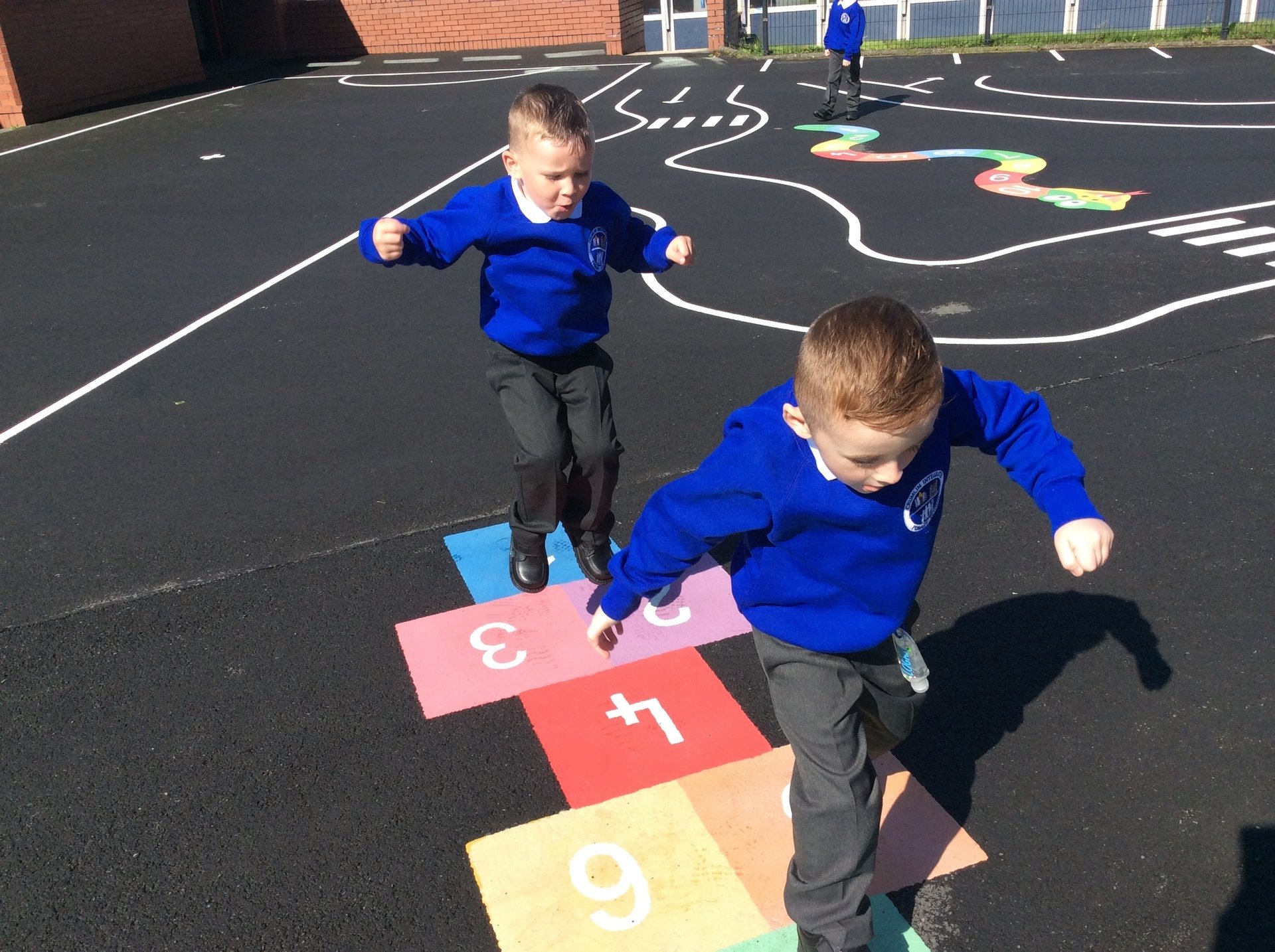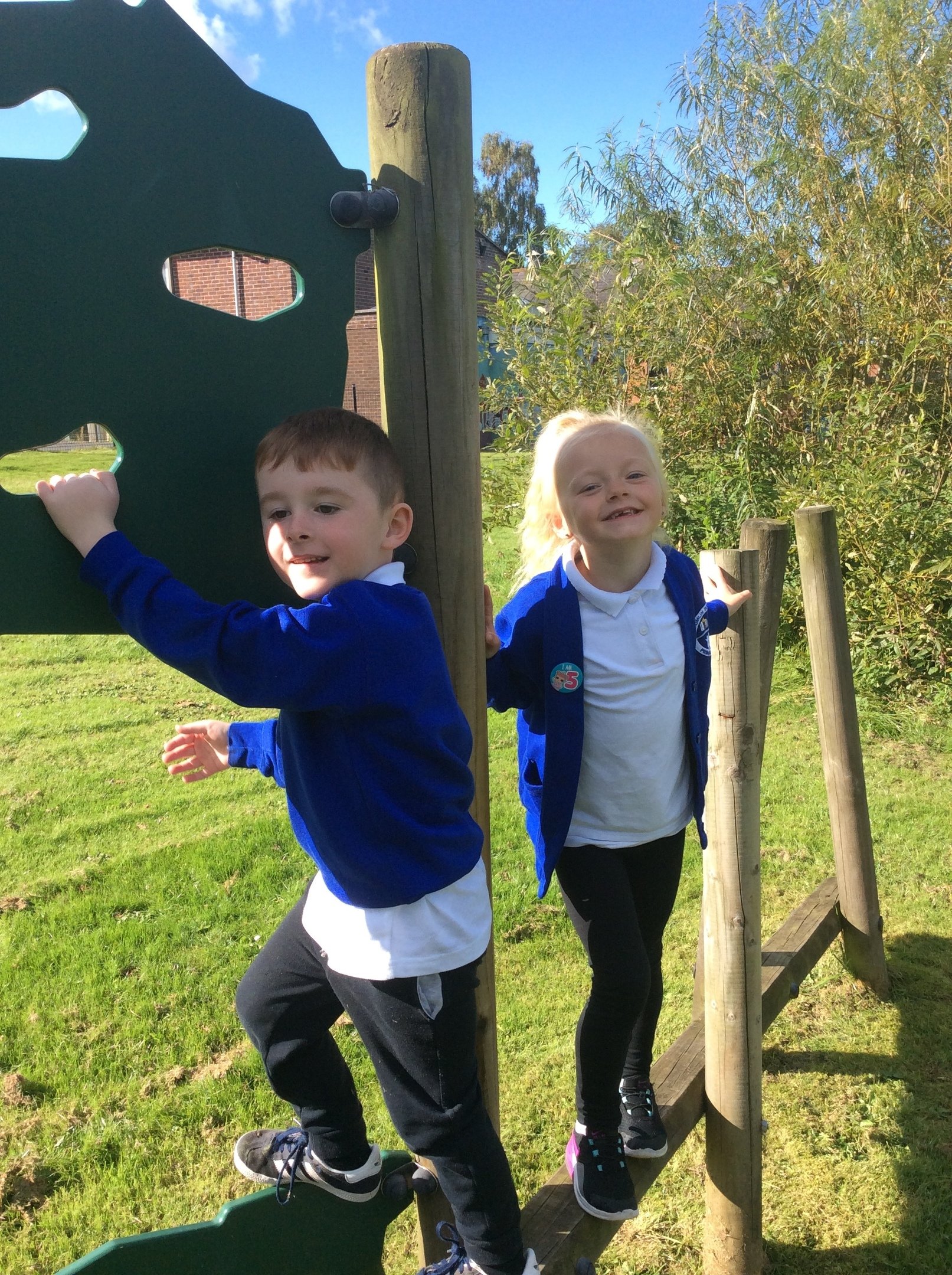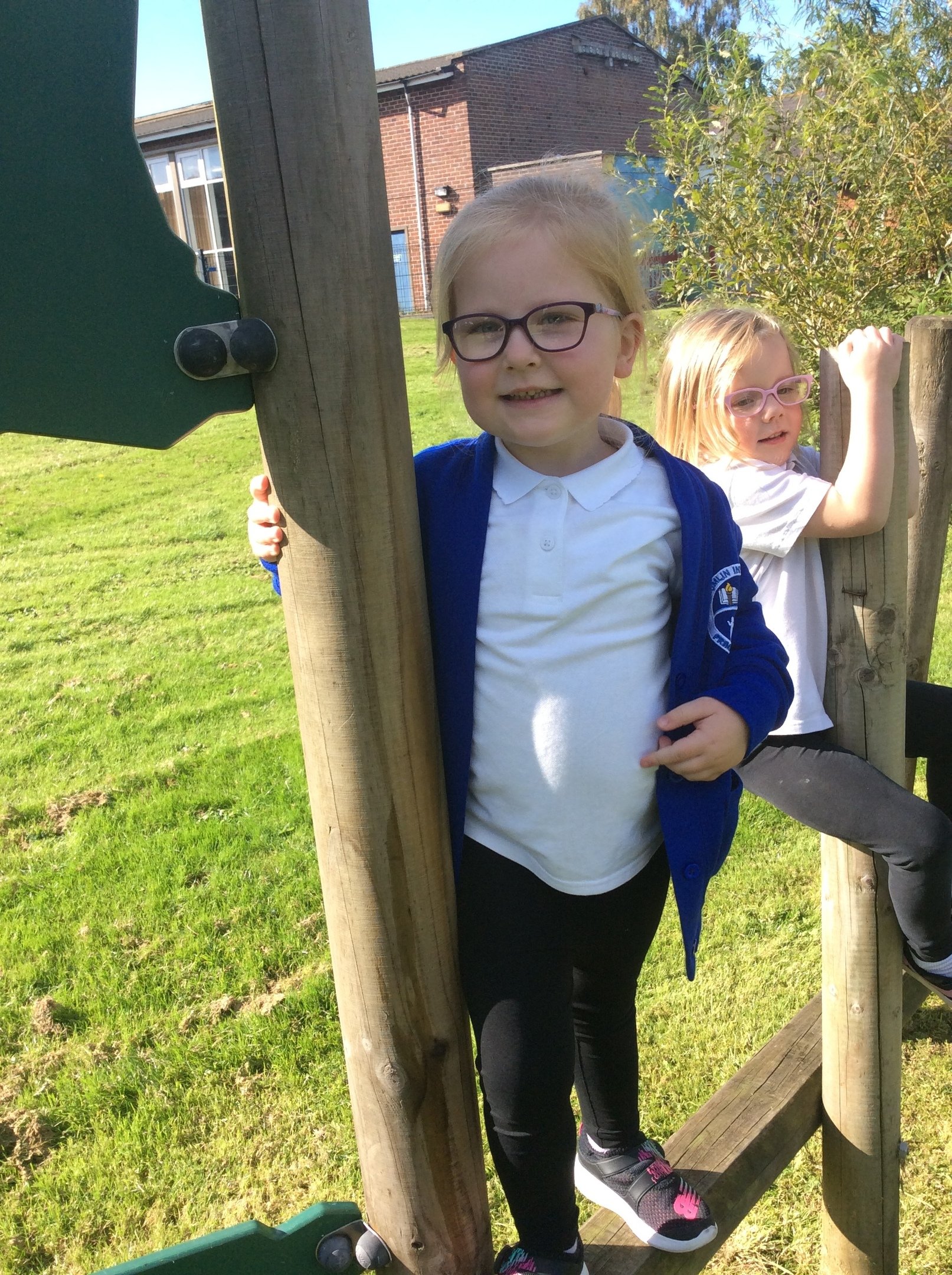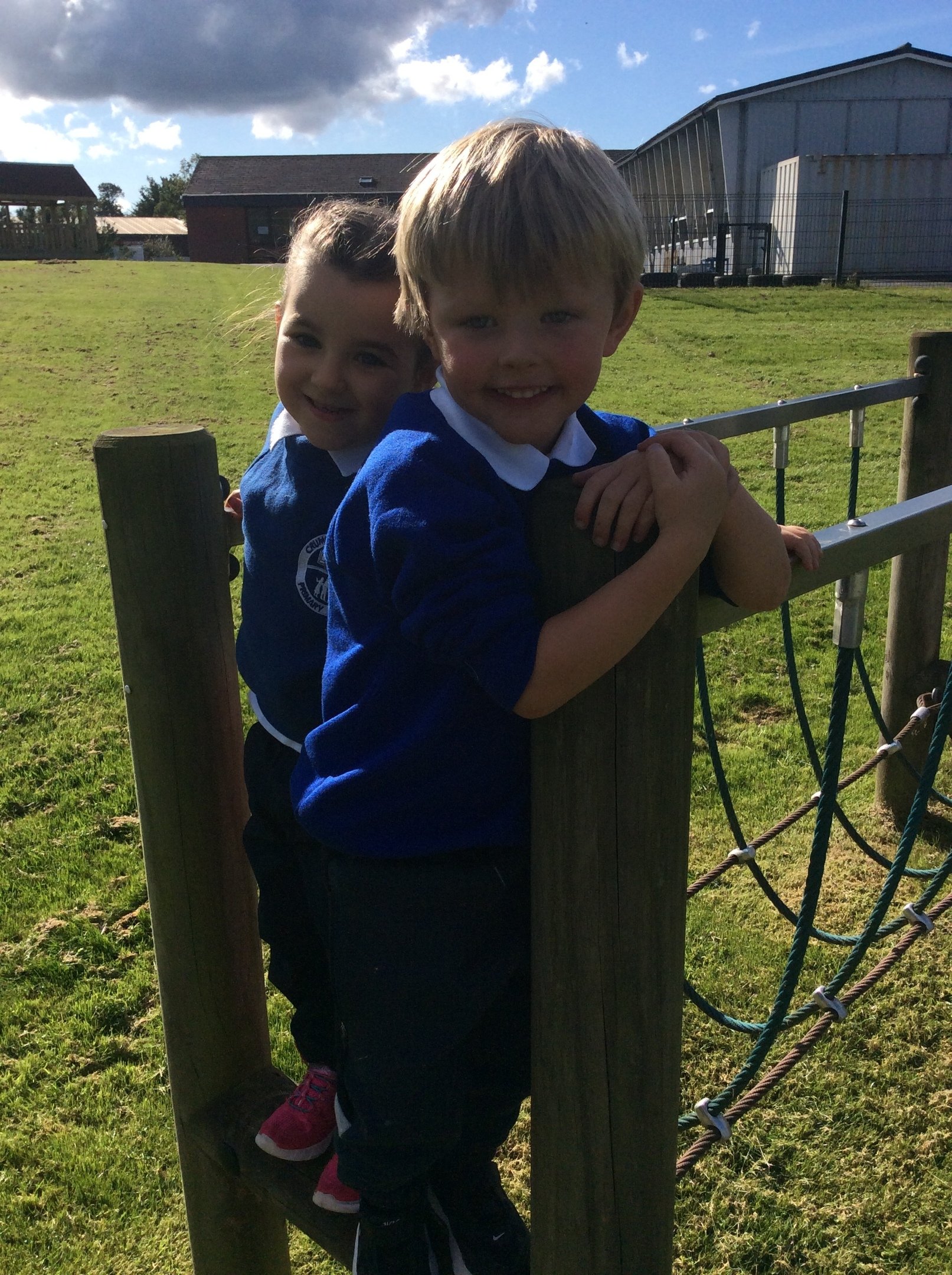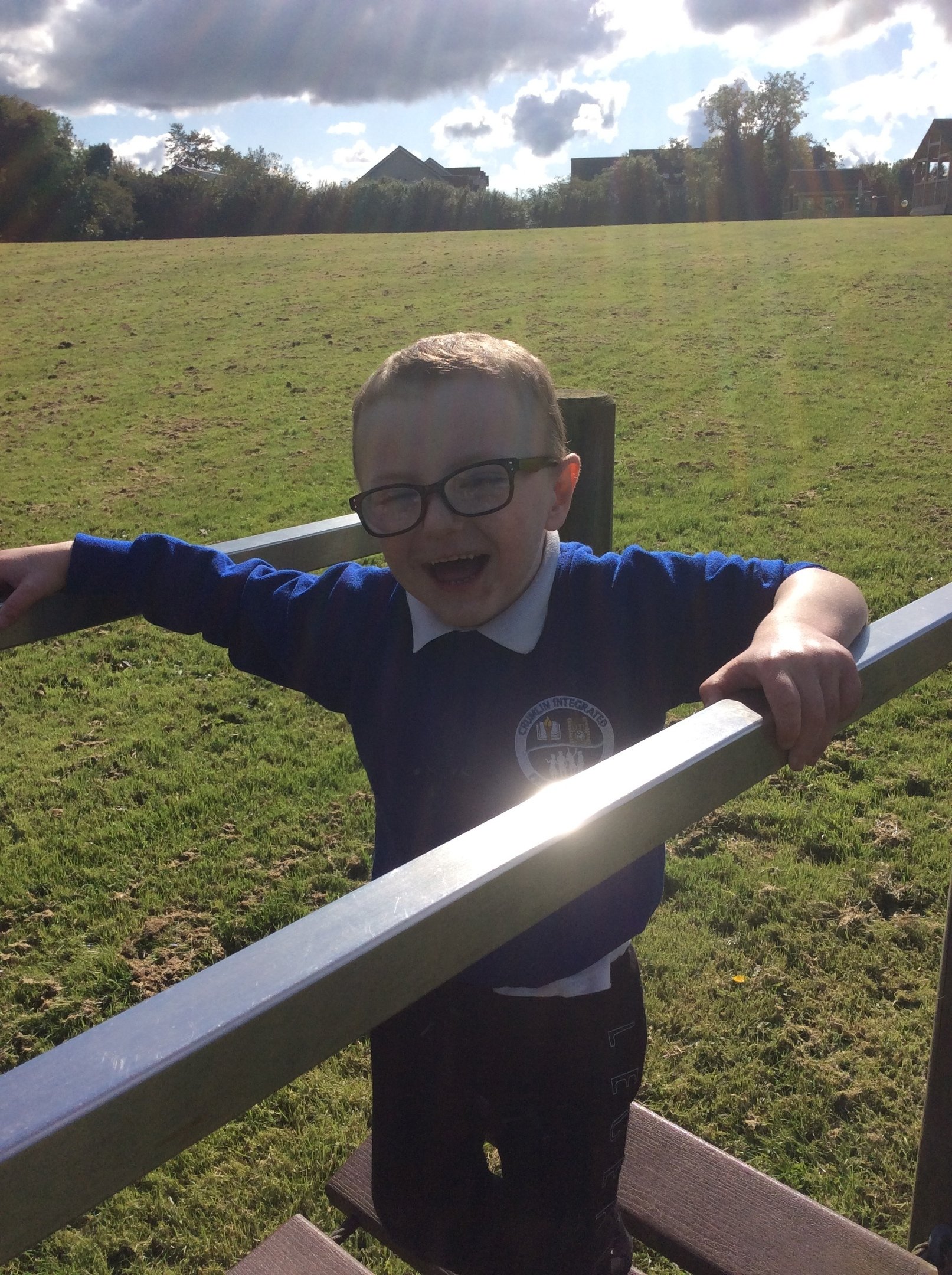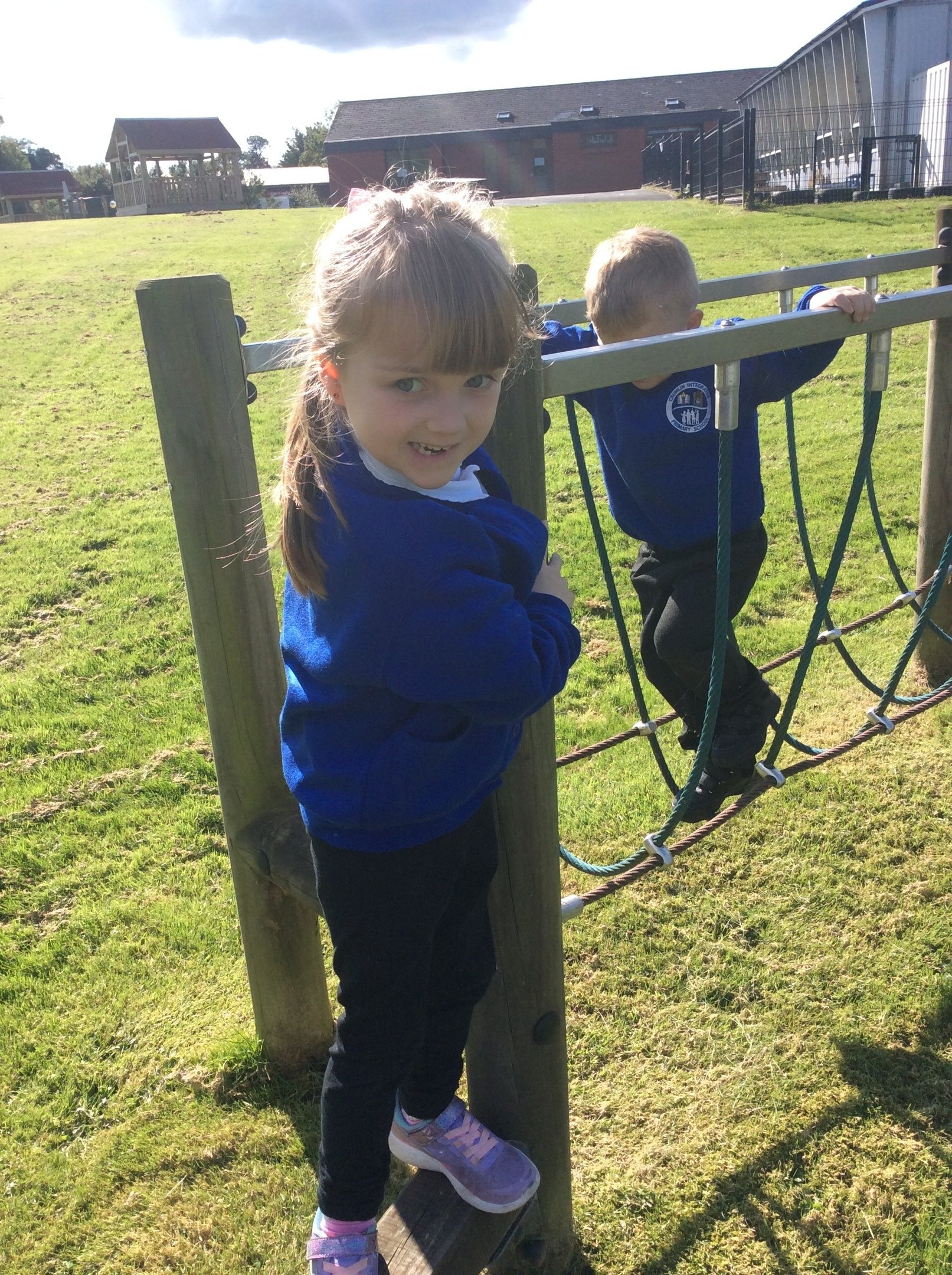 Look at our repeating patterns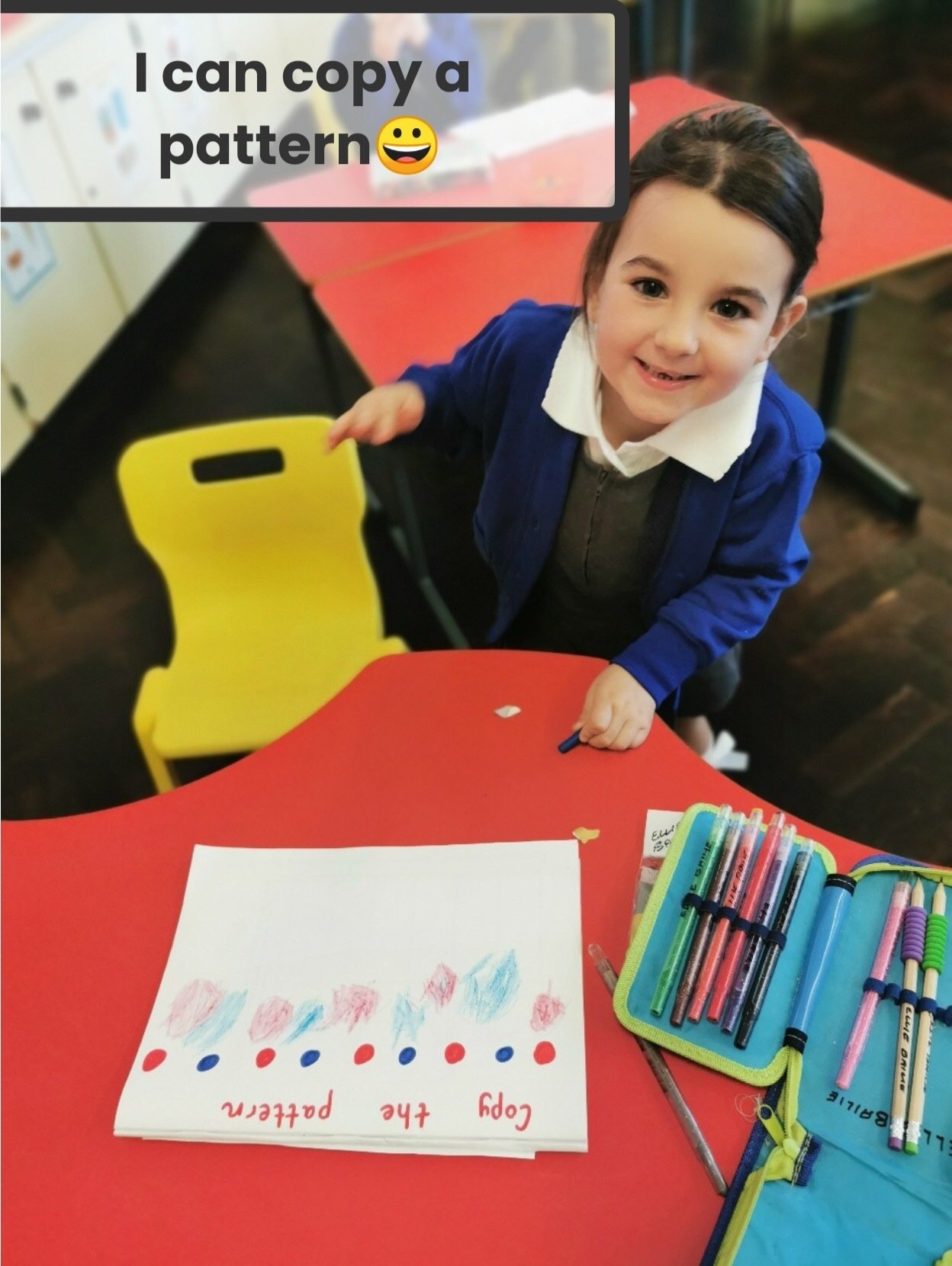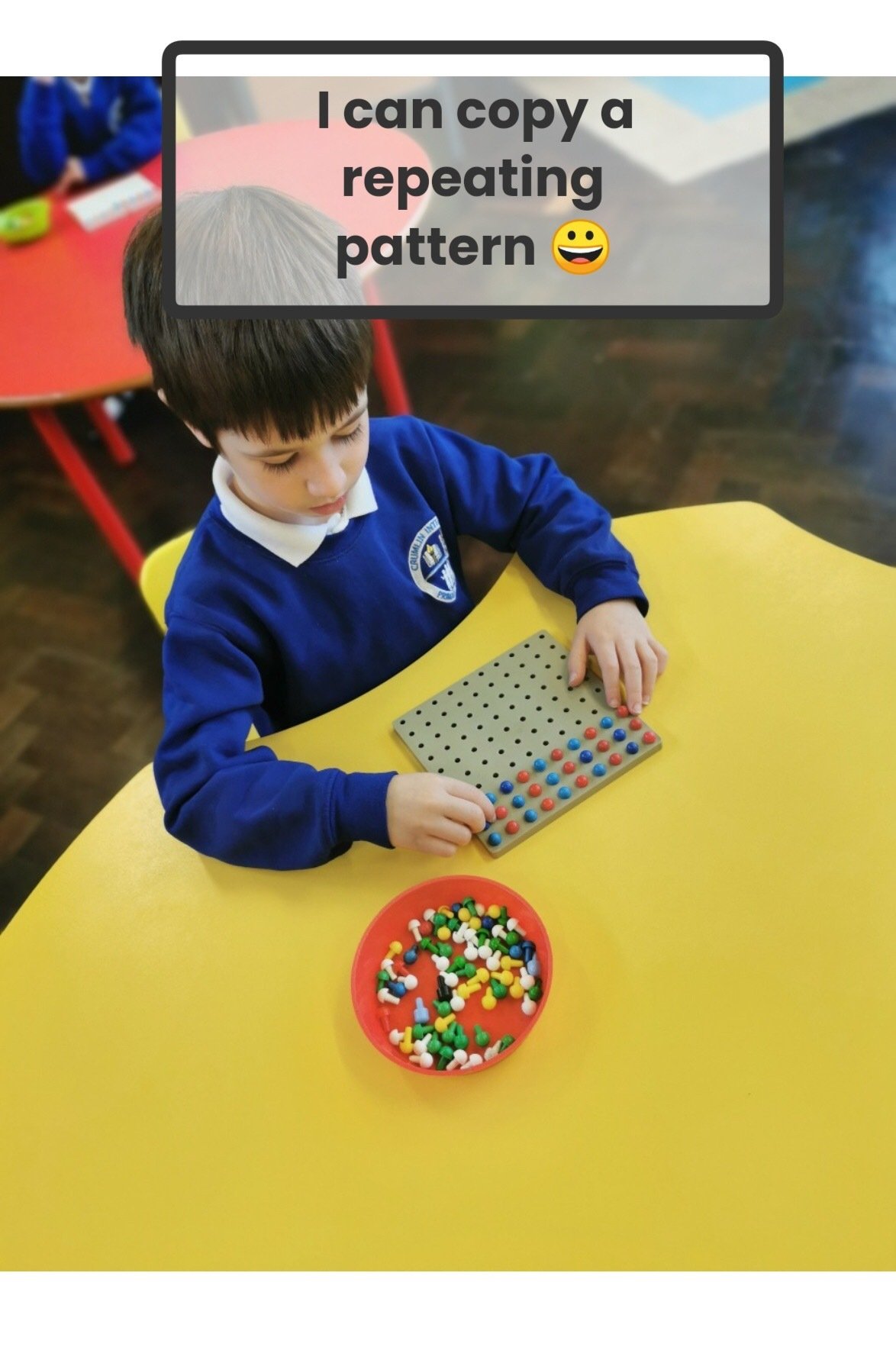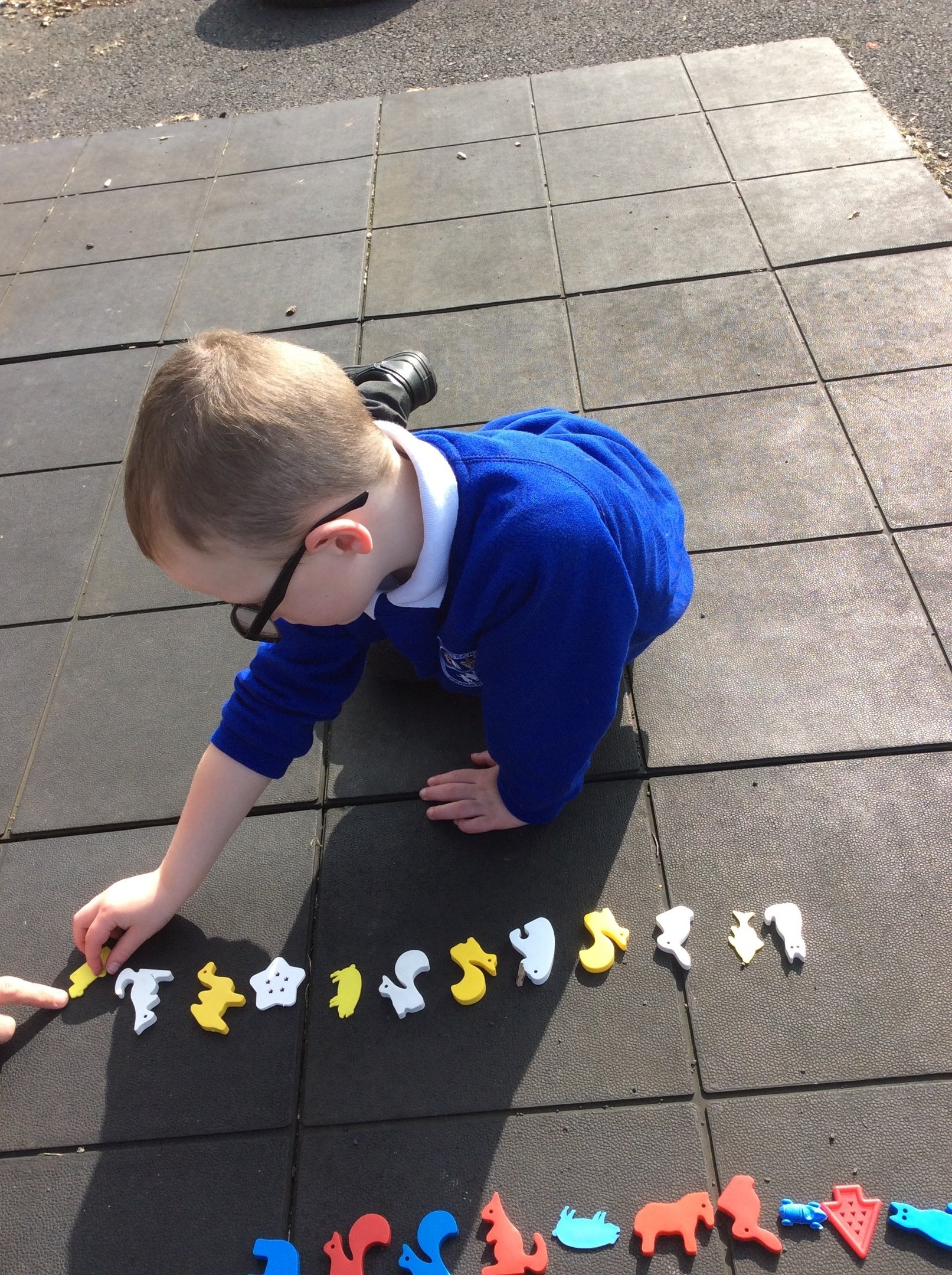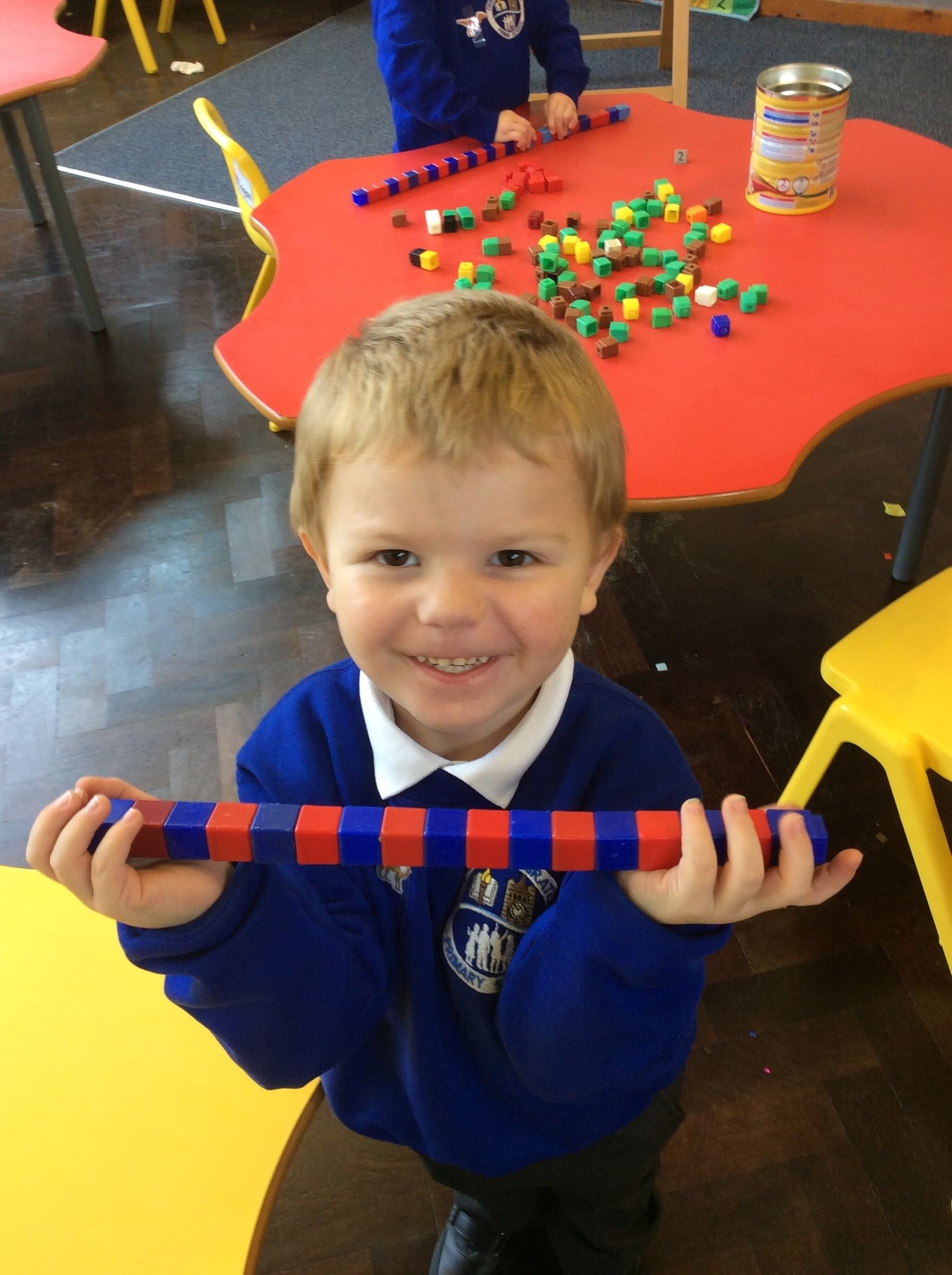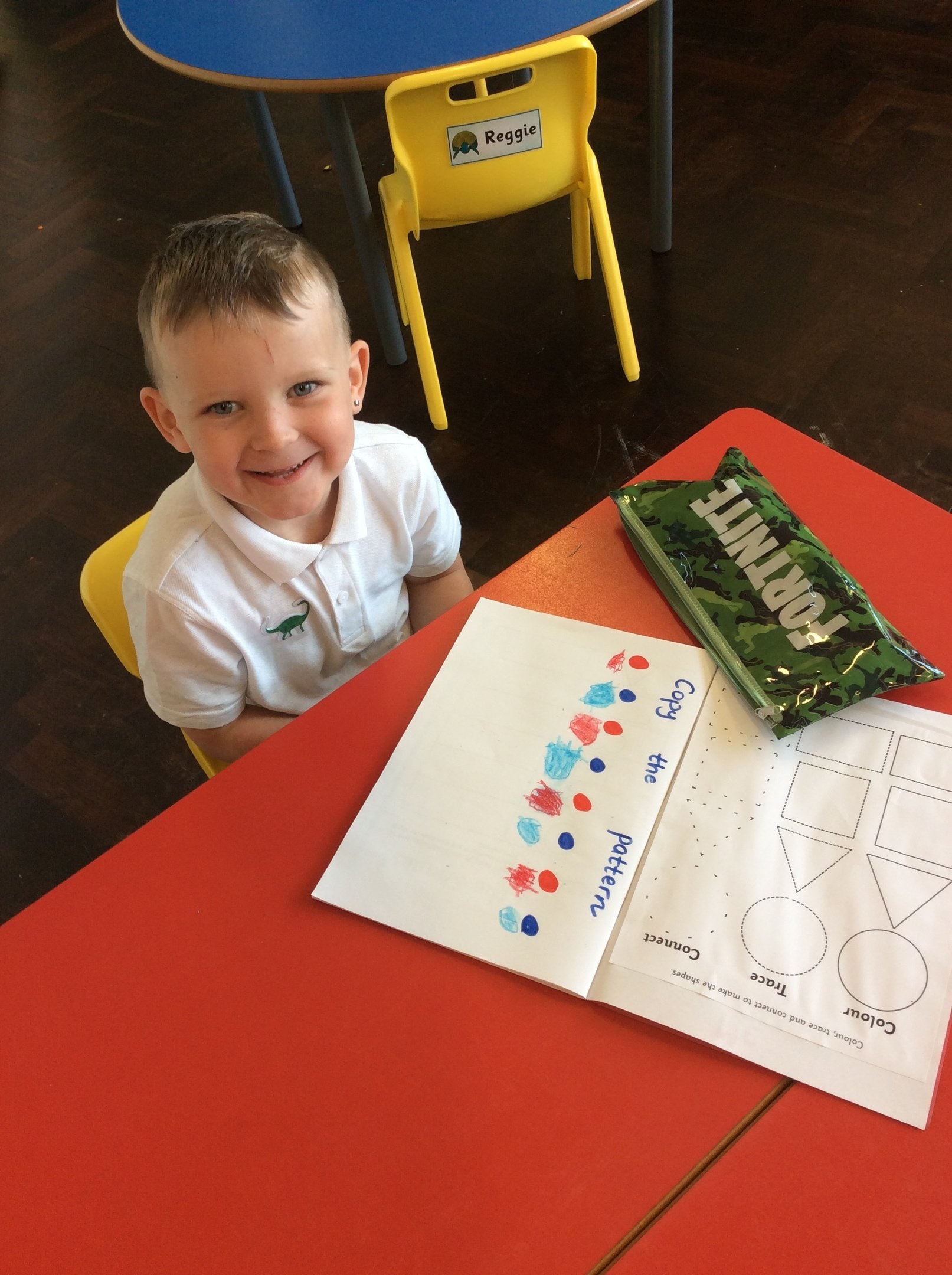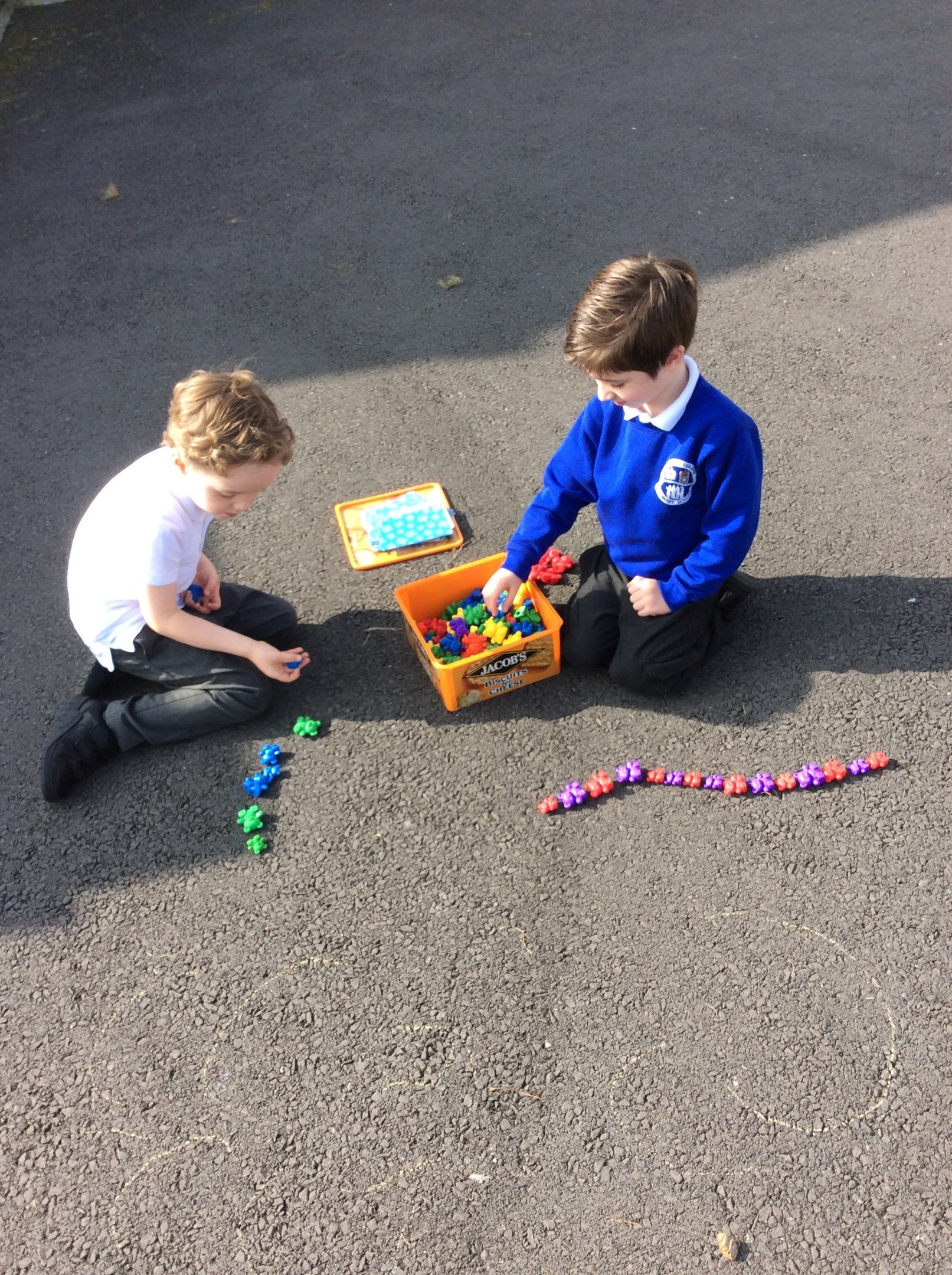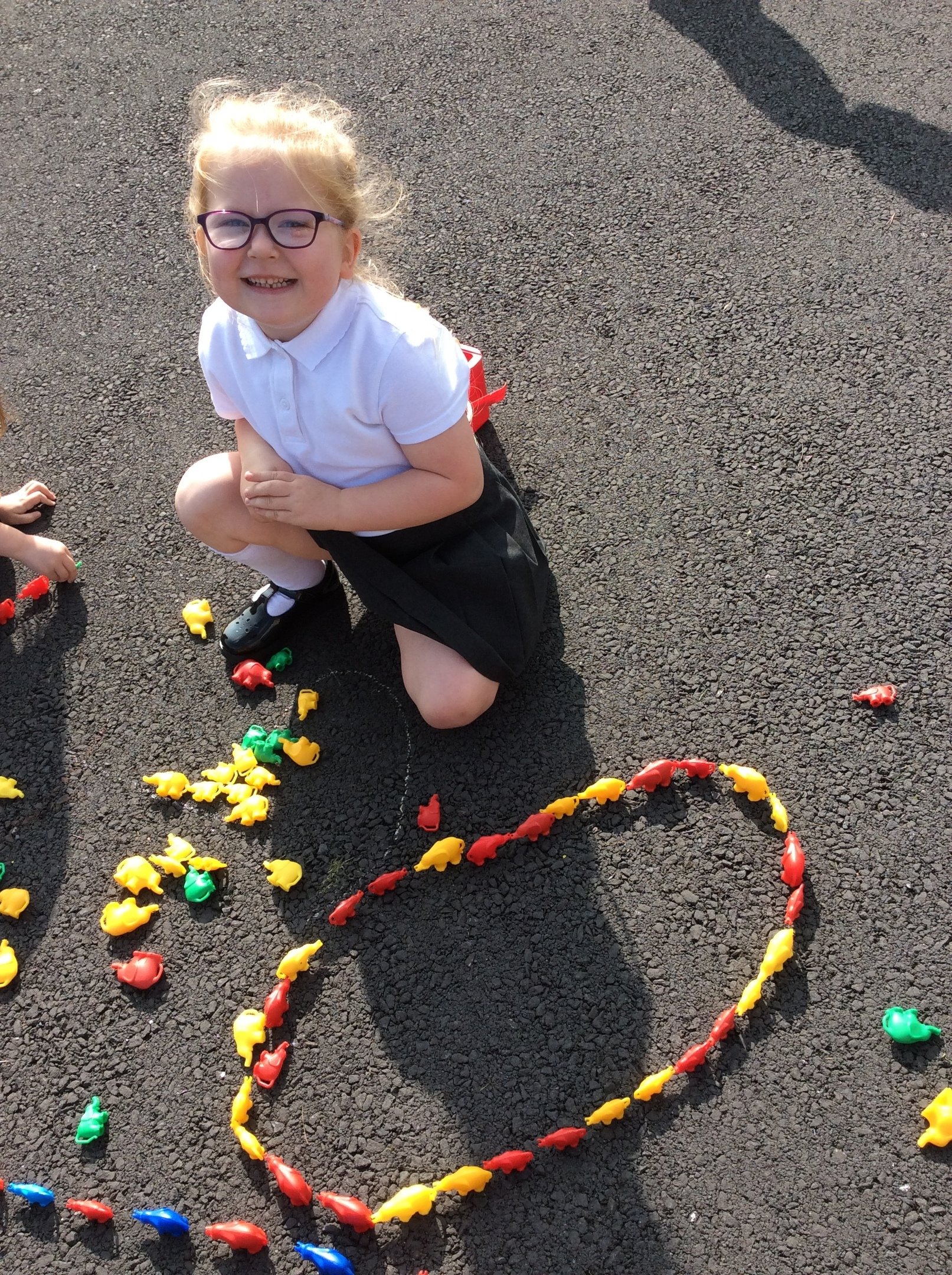 We have been busy sorting - we sorted items for size, shape and colour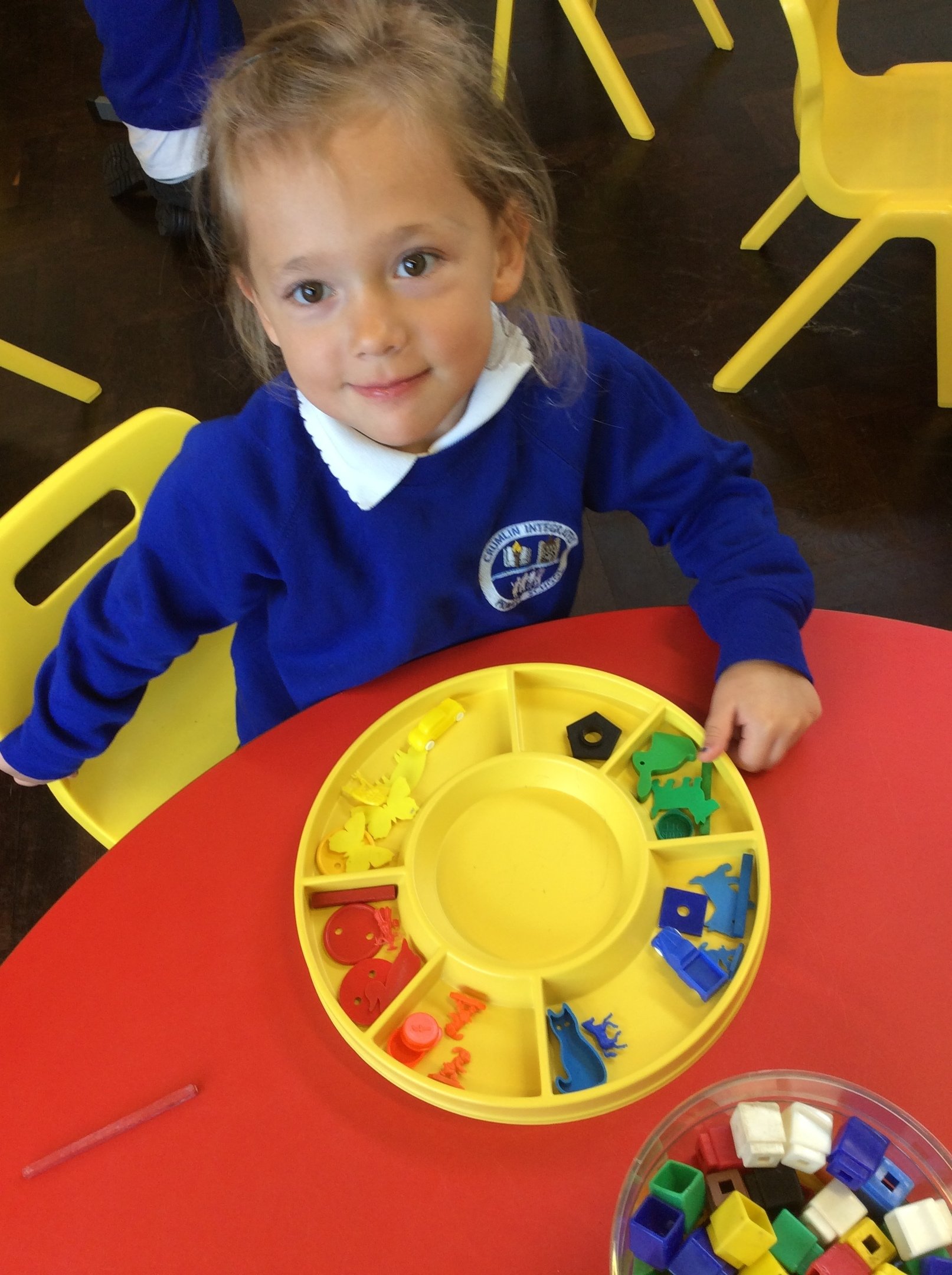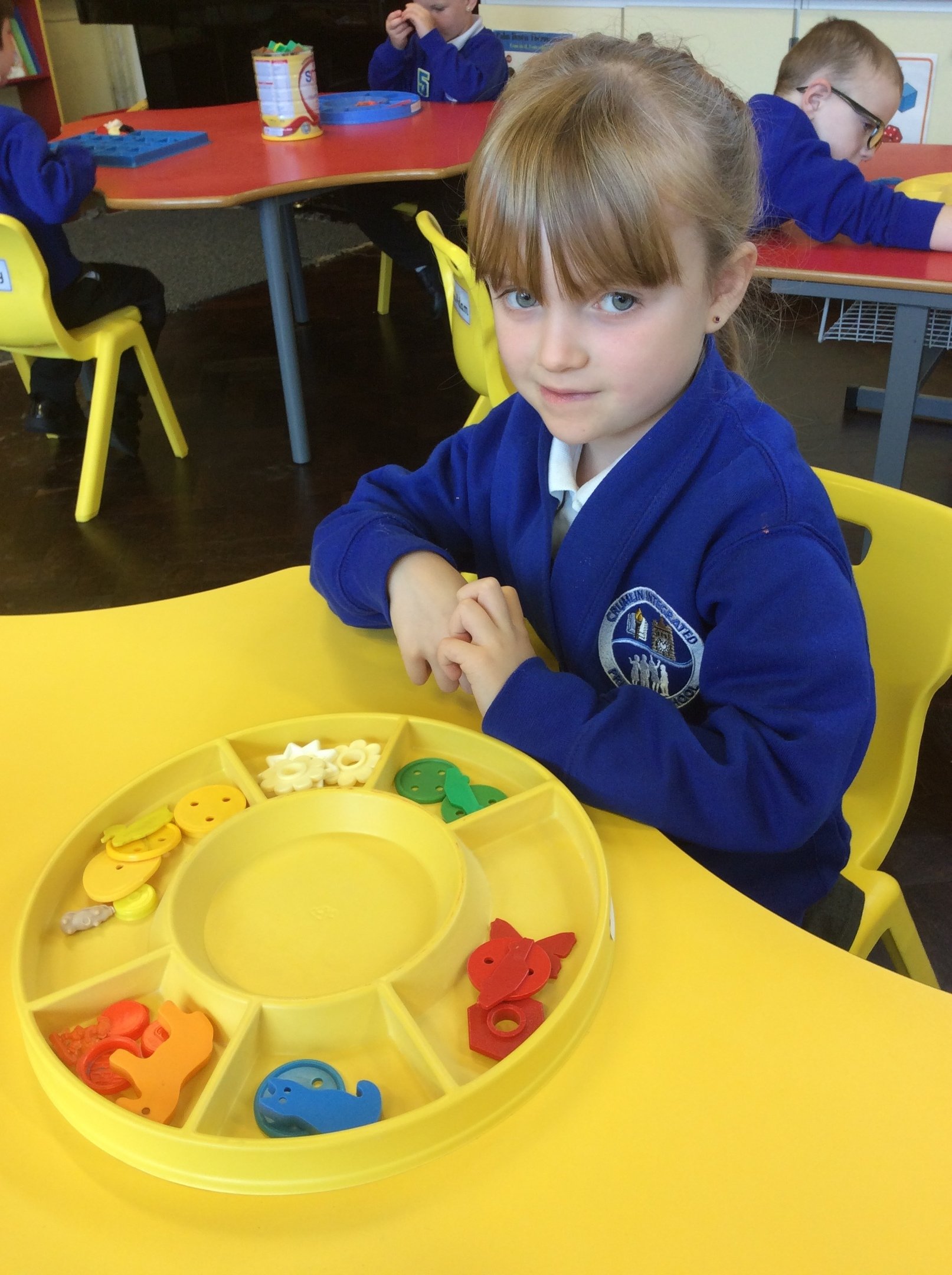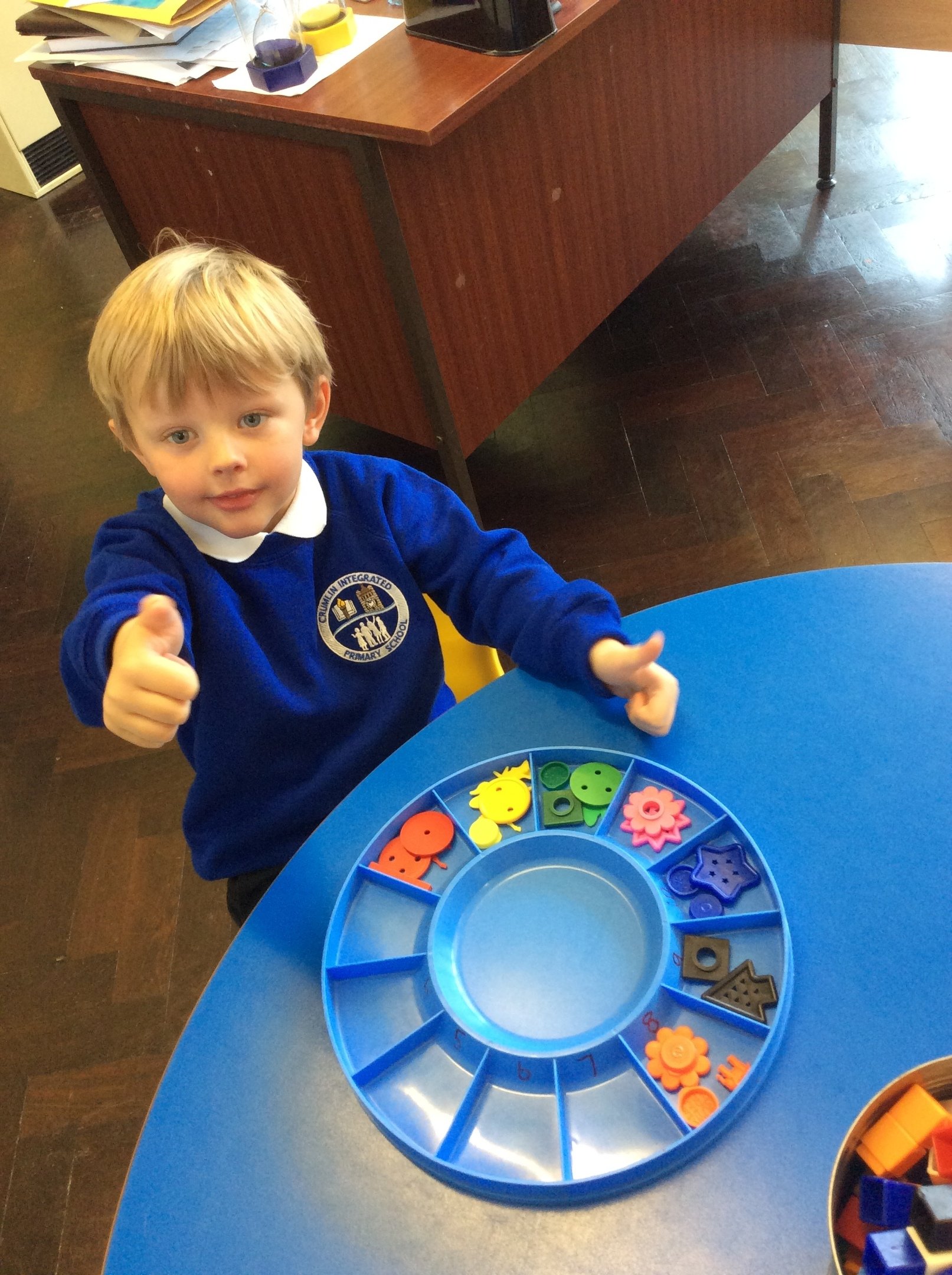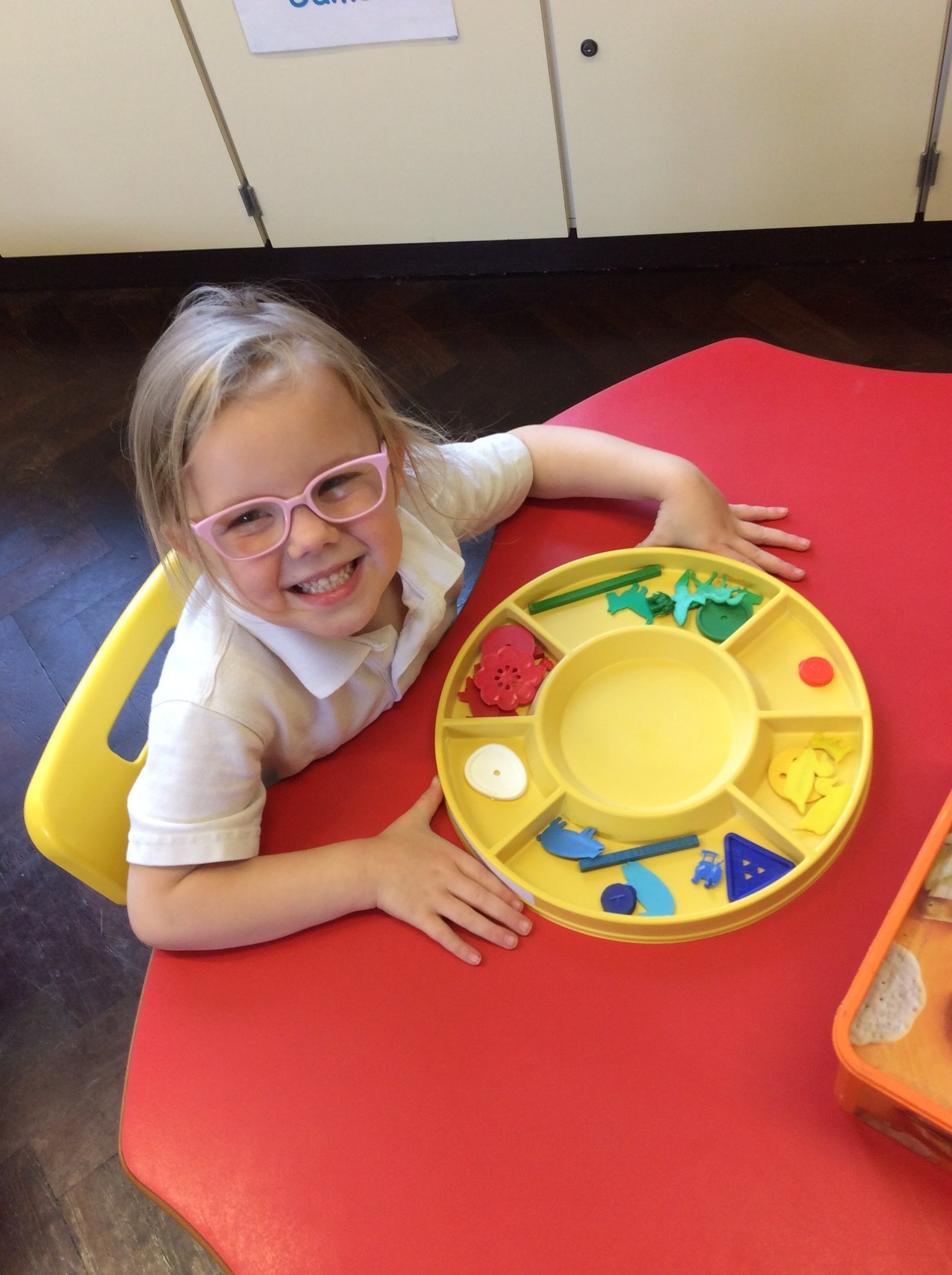 We are very clever in P1 - we have been learning how to read and write new sounds and words!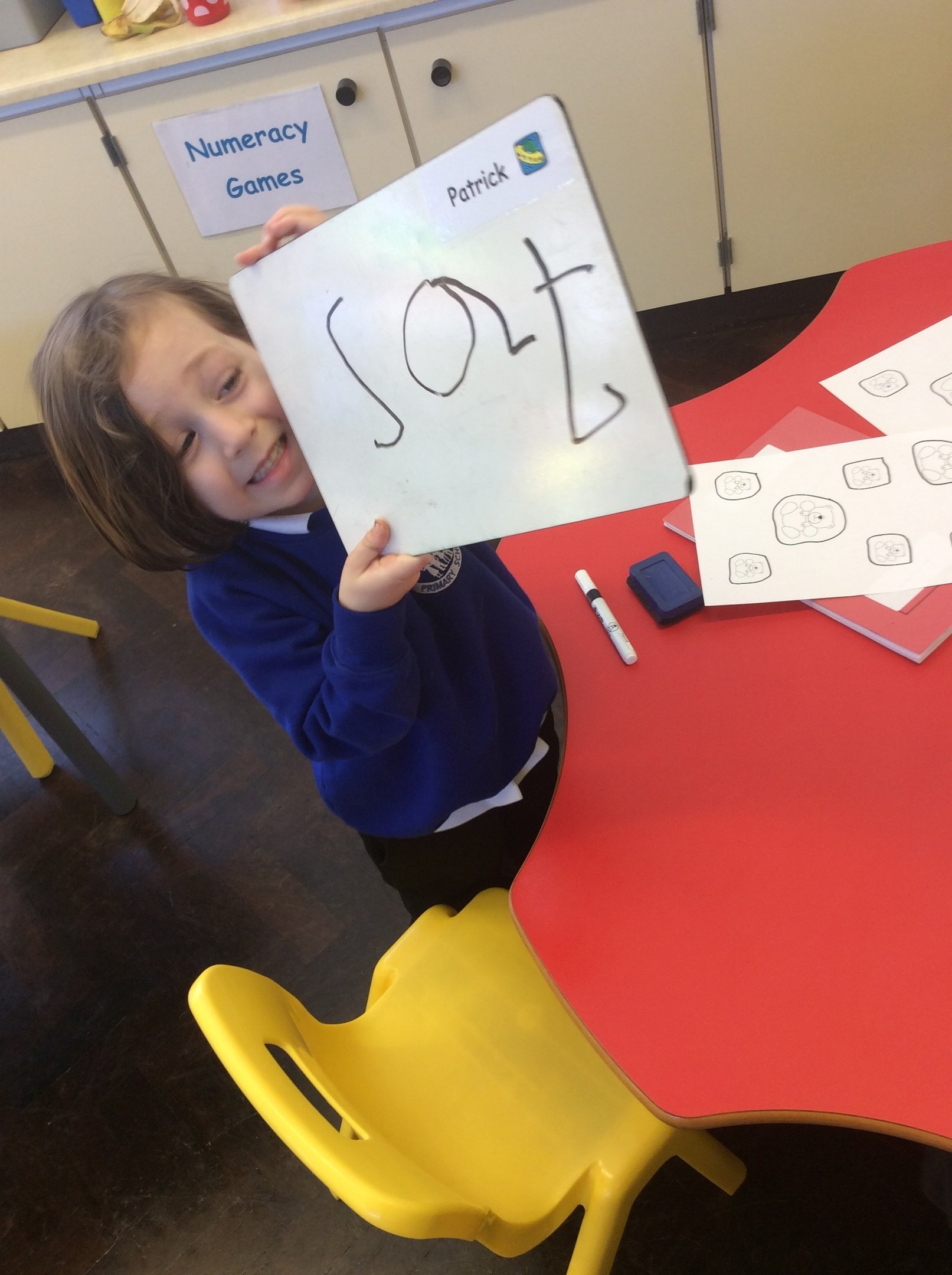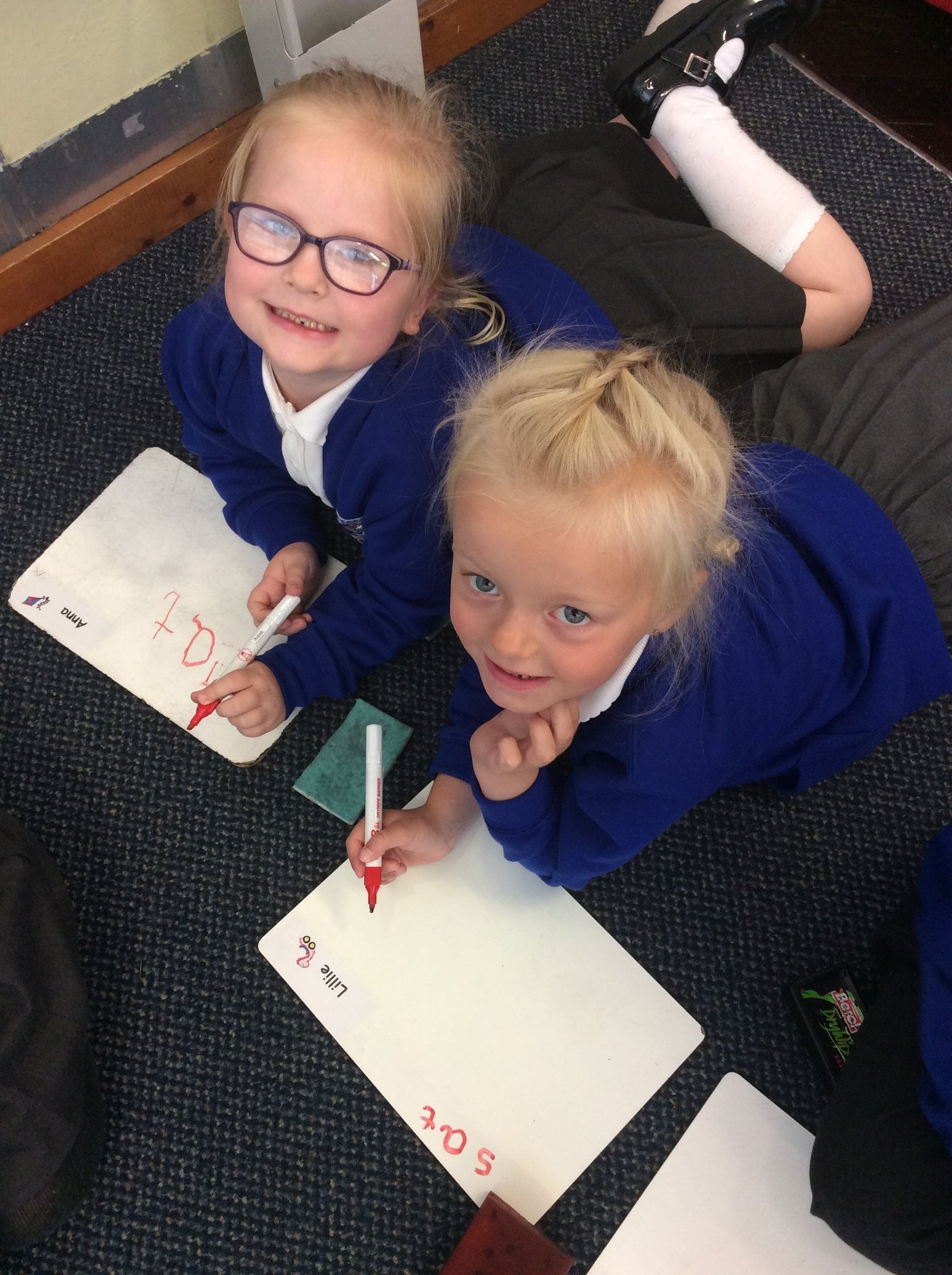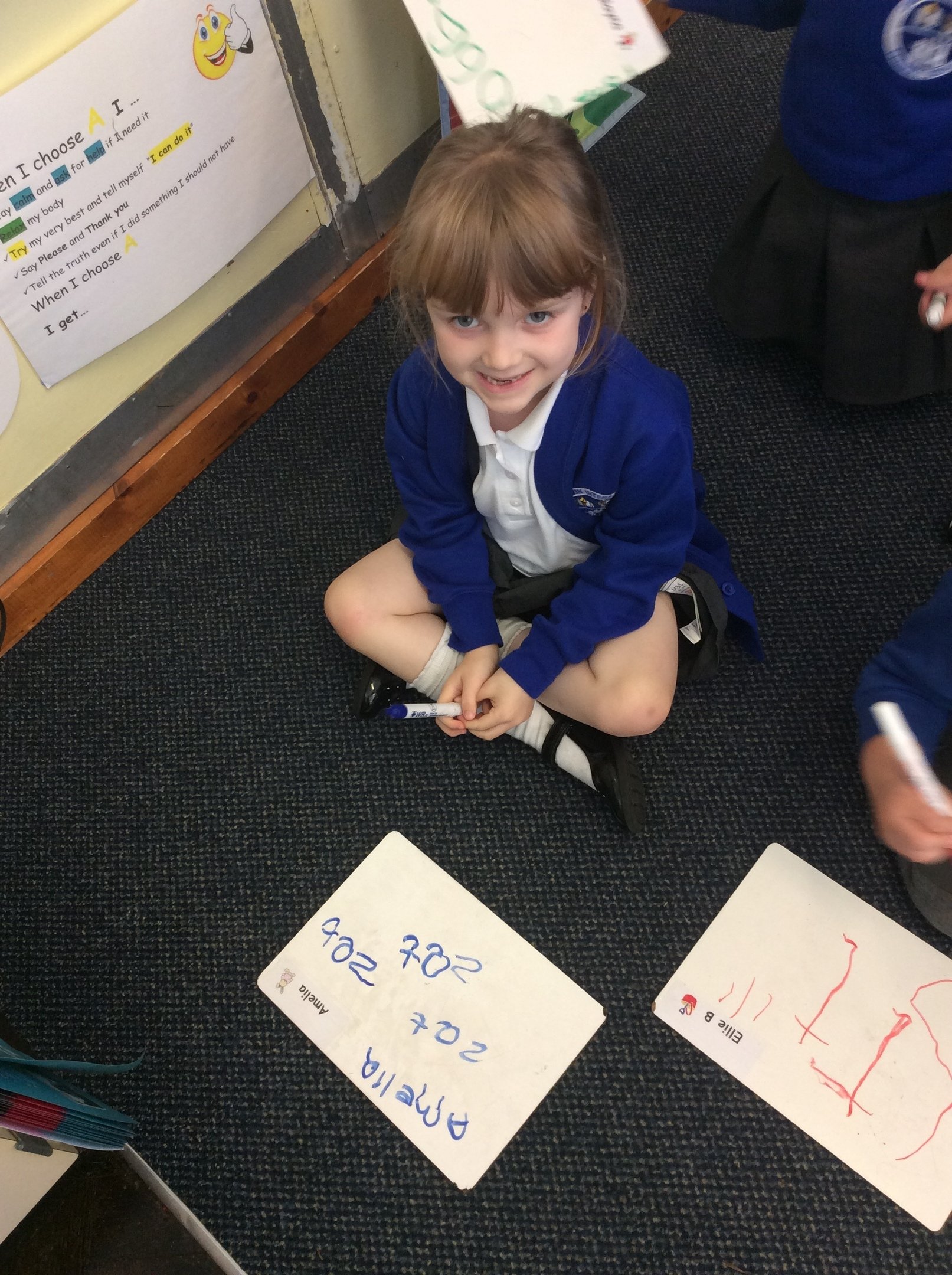 Our topic for September/October is '

I'm Special, I'm Me!

' -
Look at some of our super paintings of ourselves!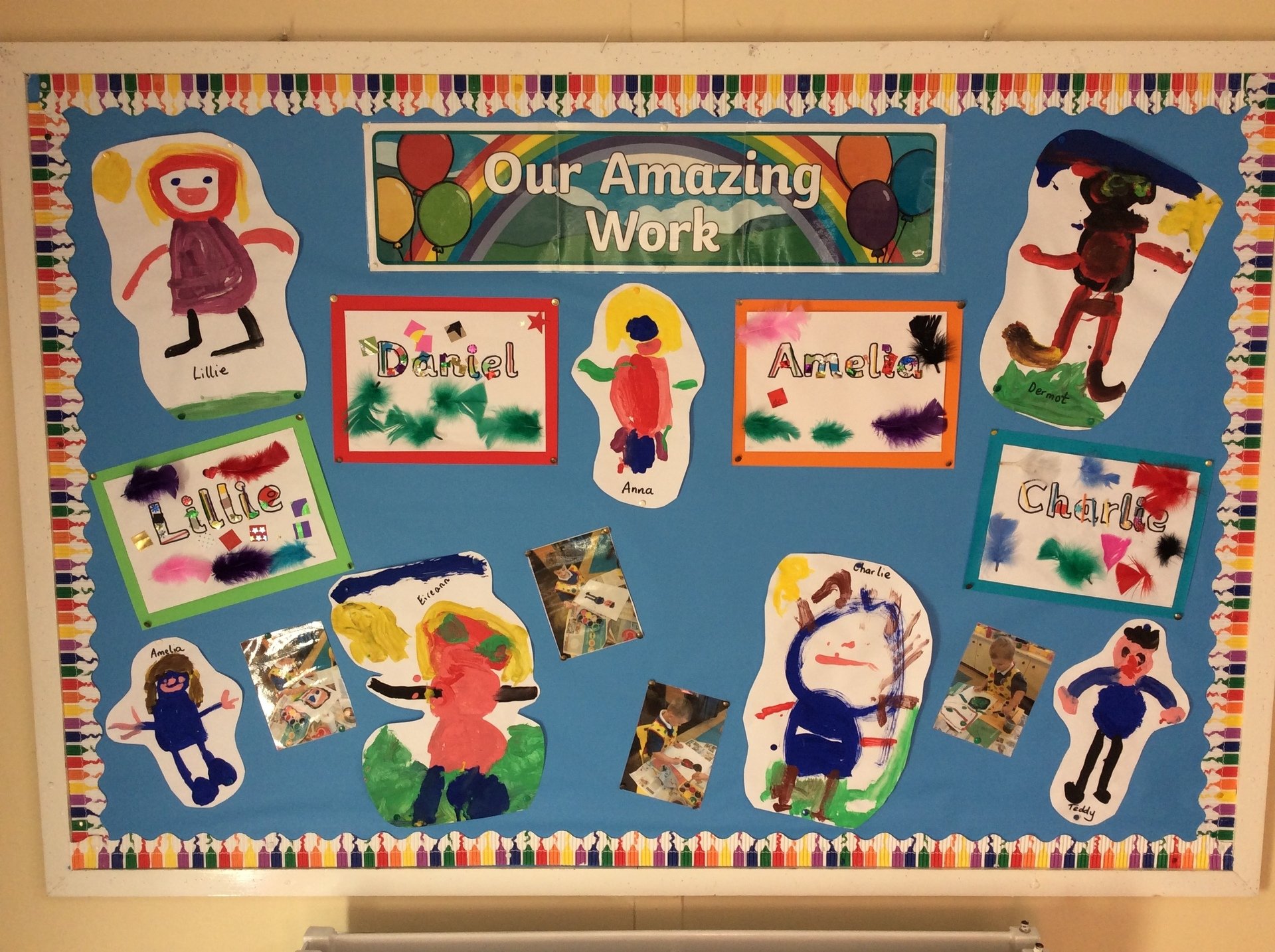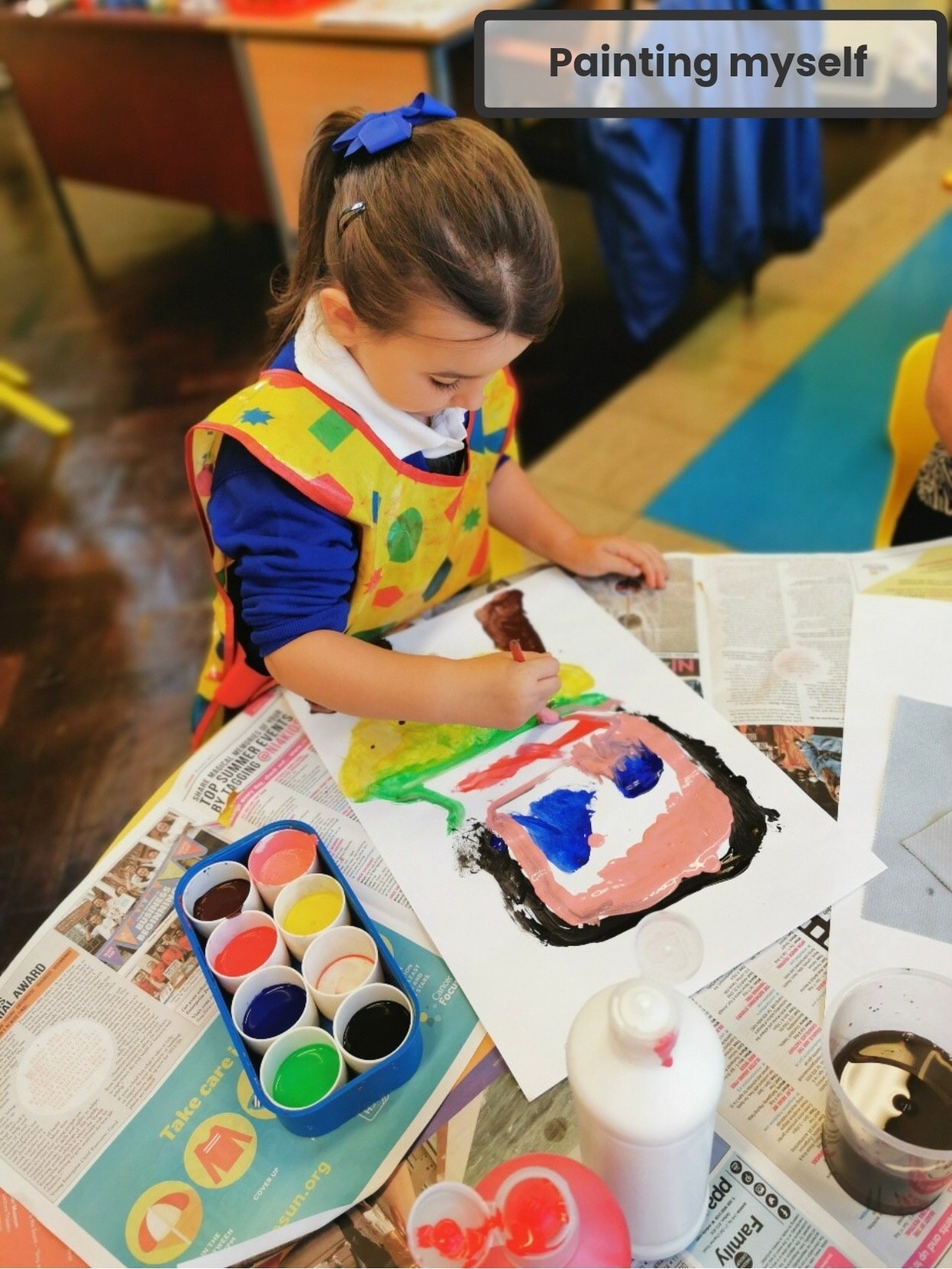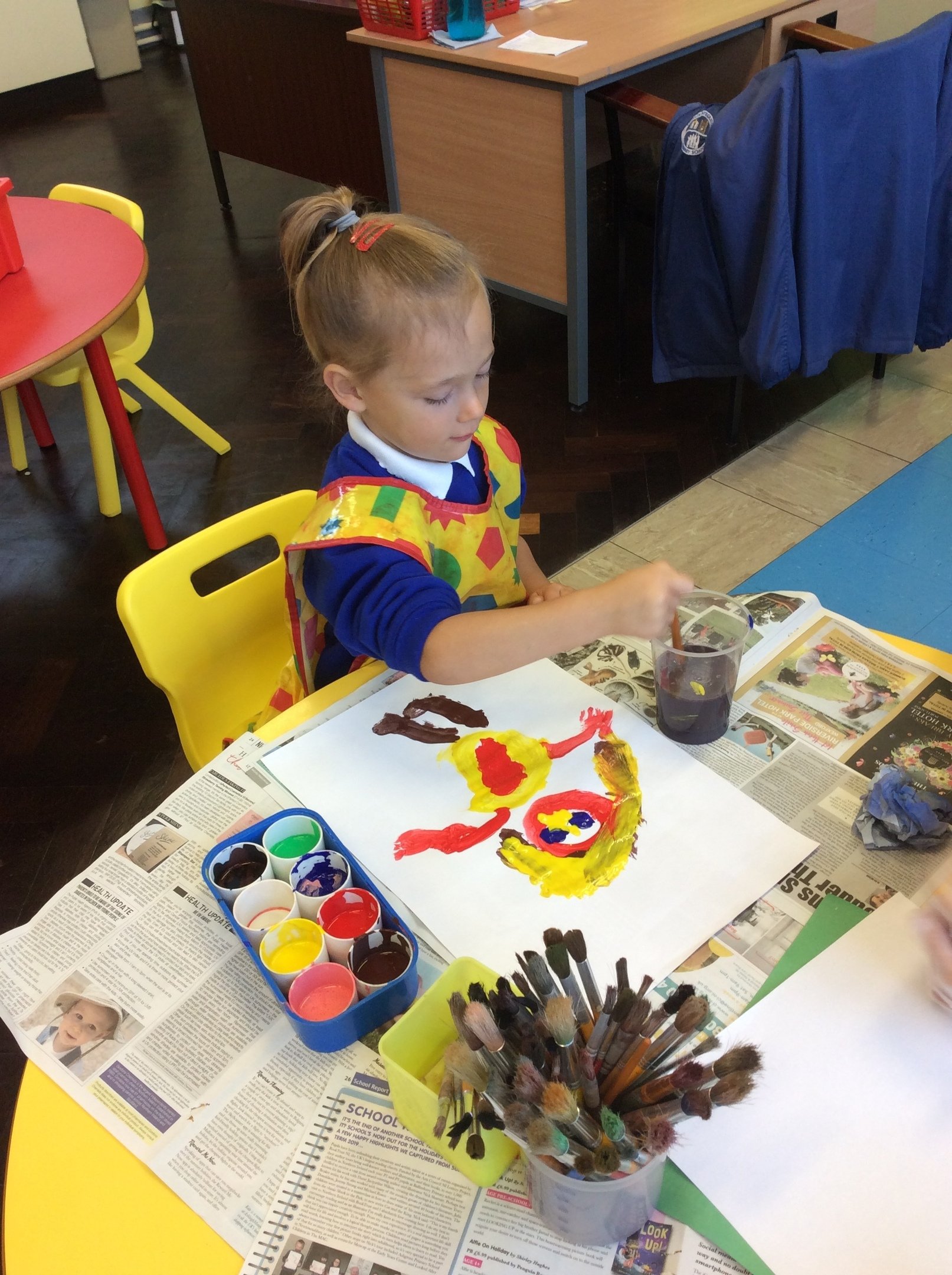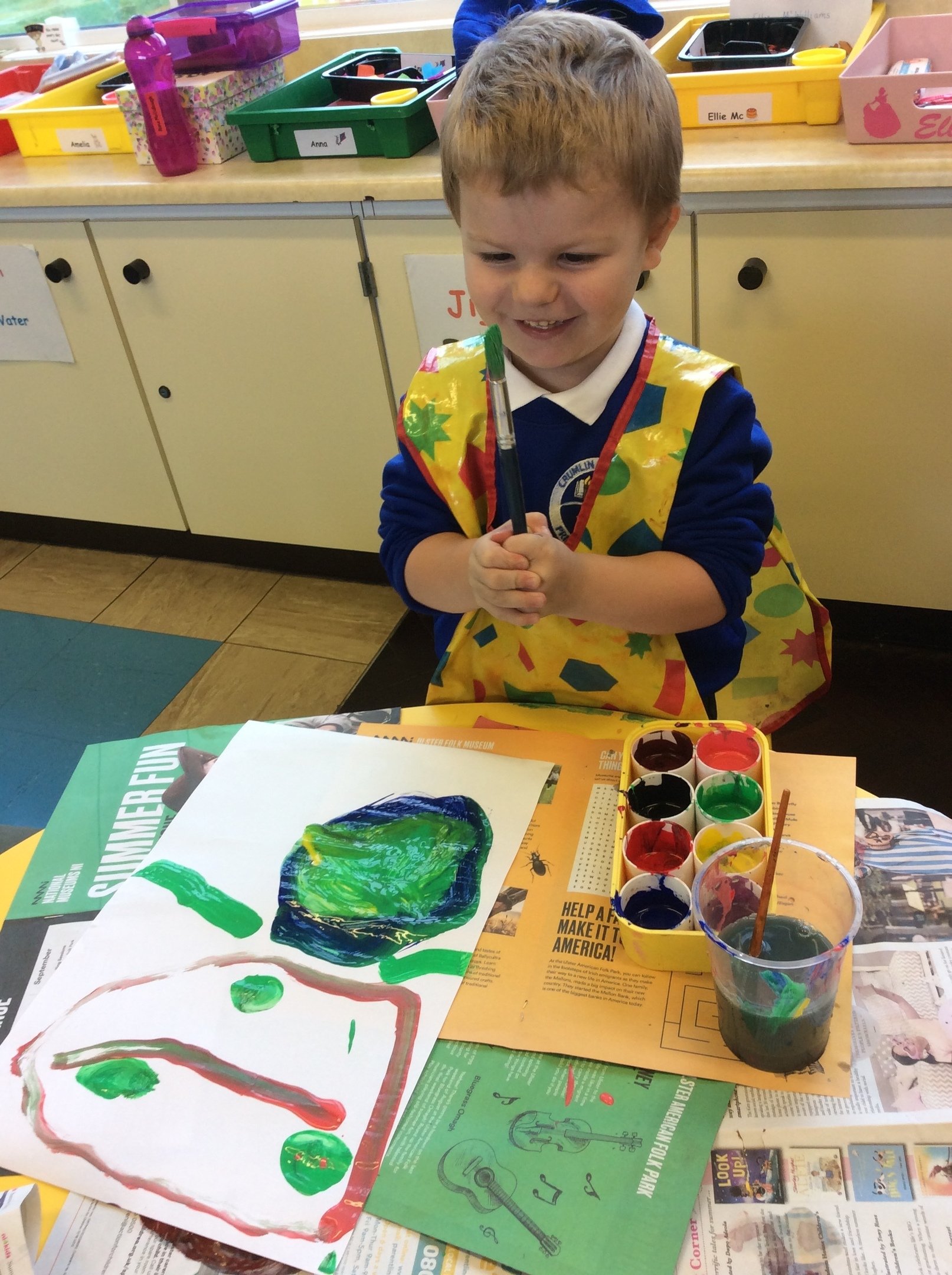 We have been making handprints too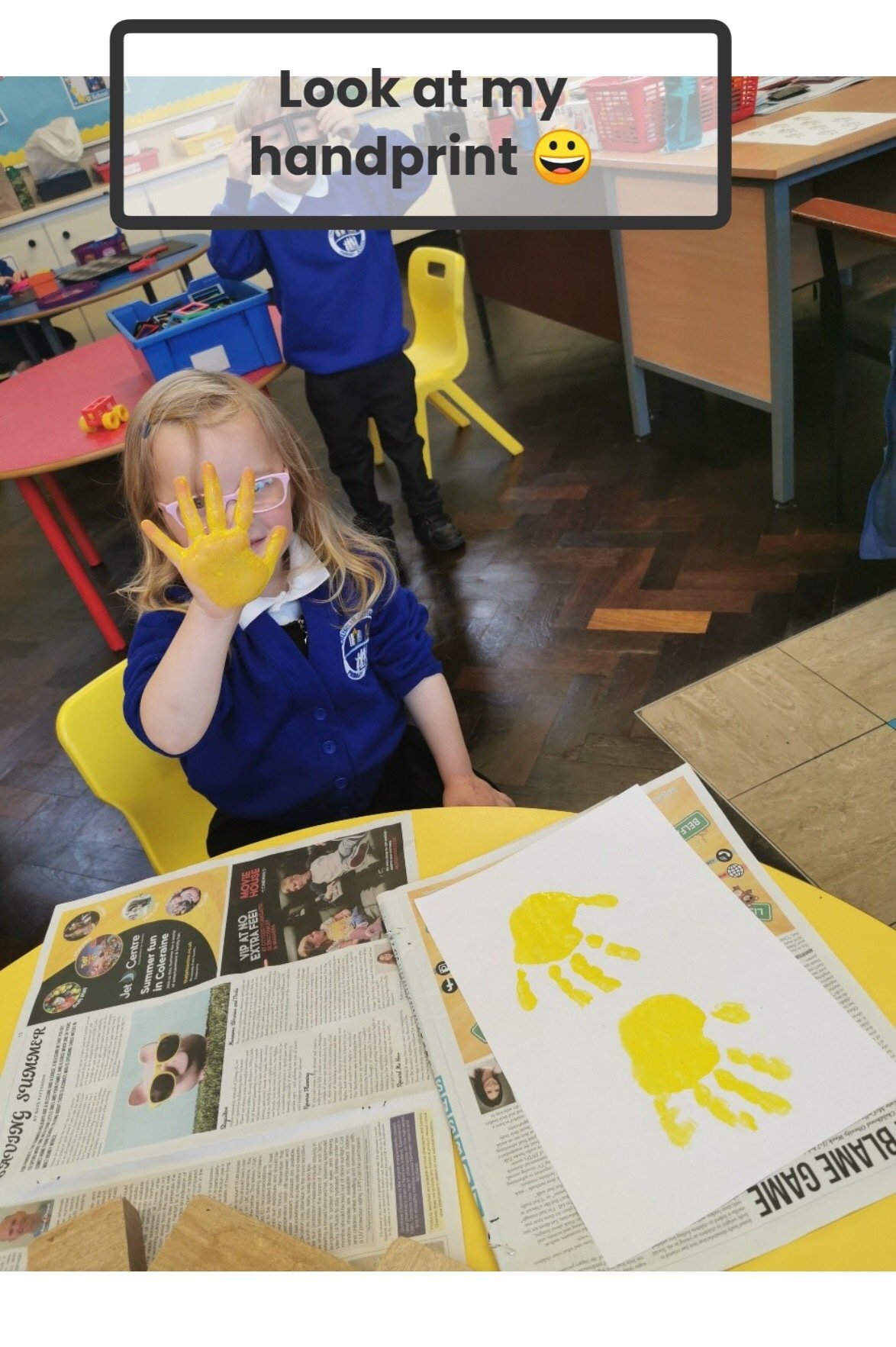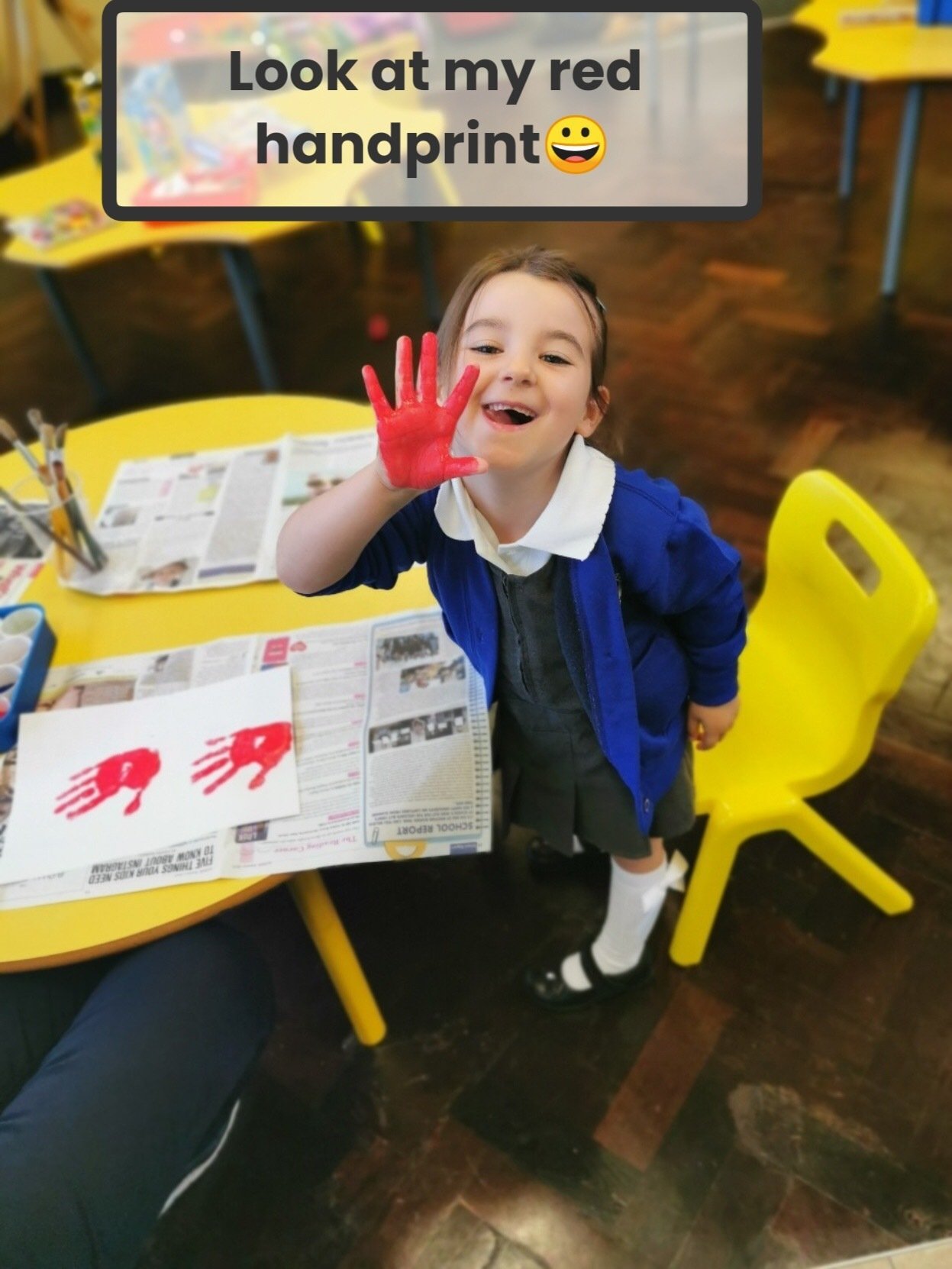 We have been talking about our eye colour and hair colour and have been comparing all our similarities and differences - Here we are making paper plate crafts of ourselves.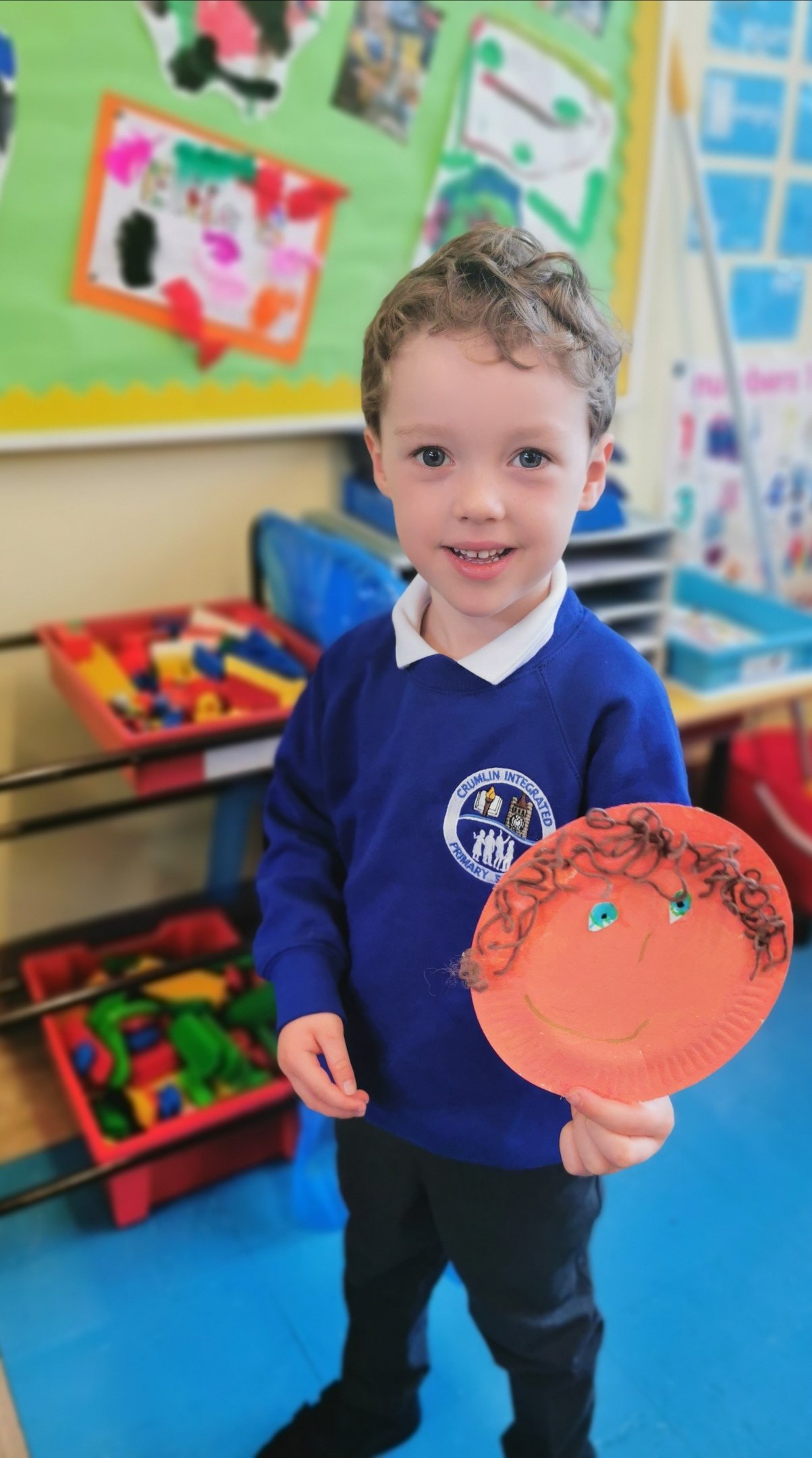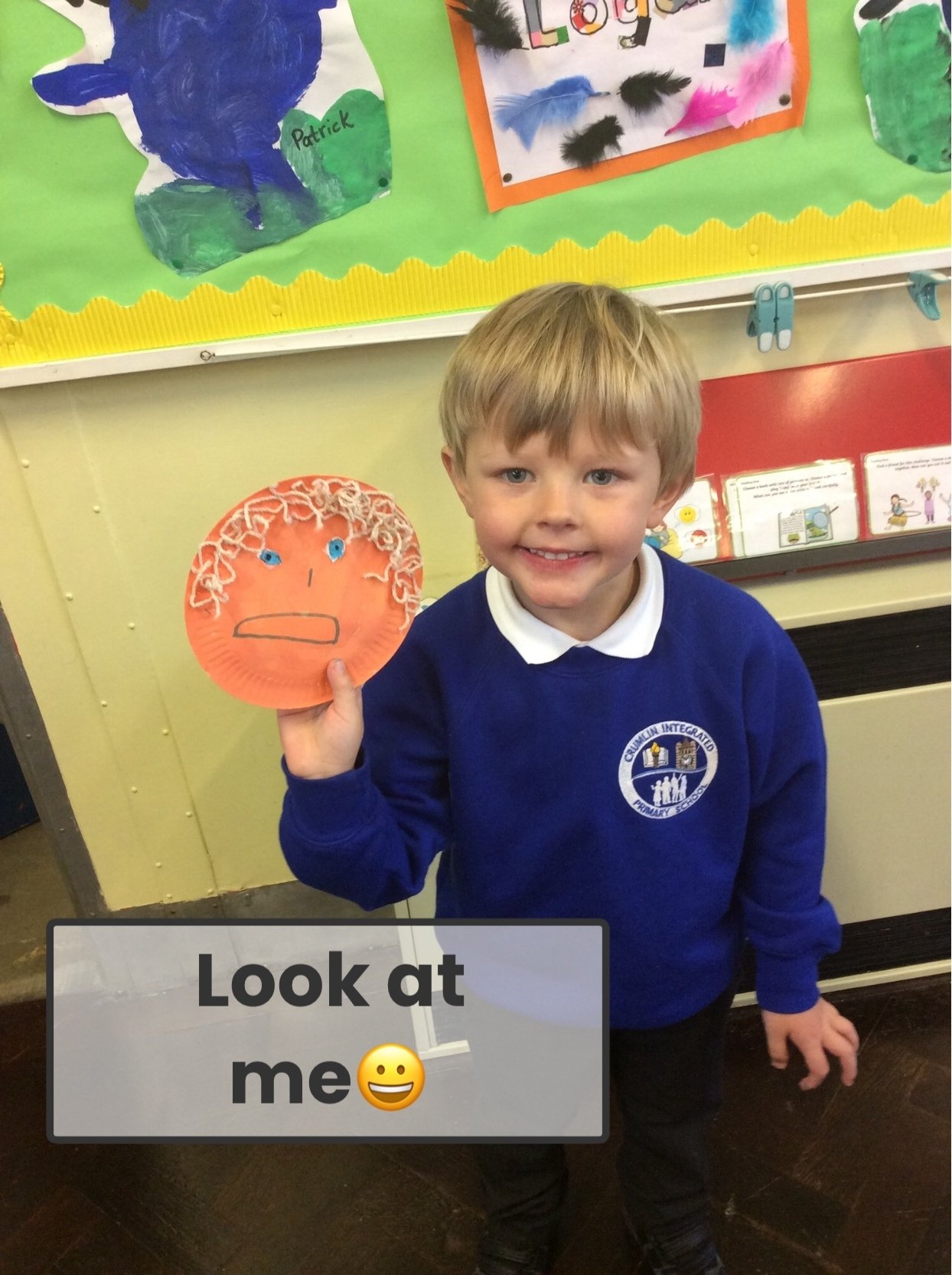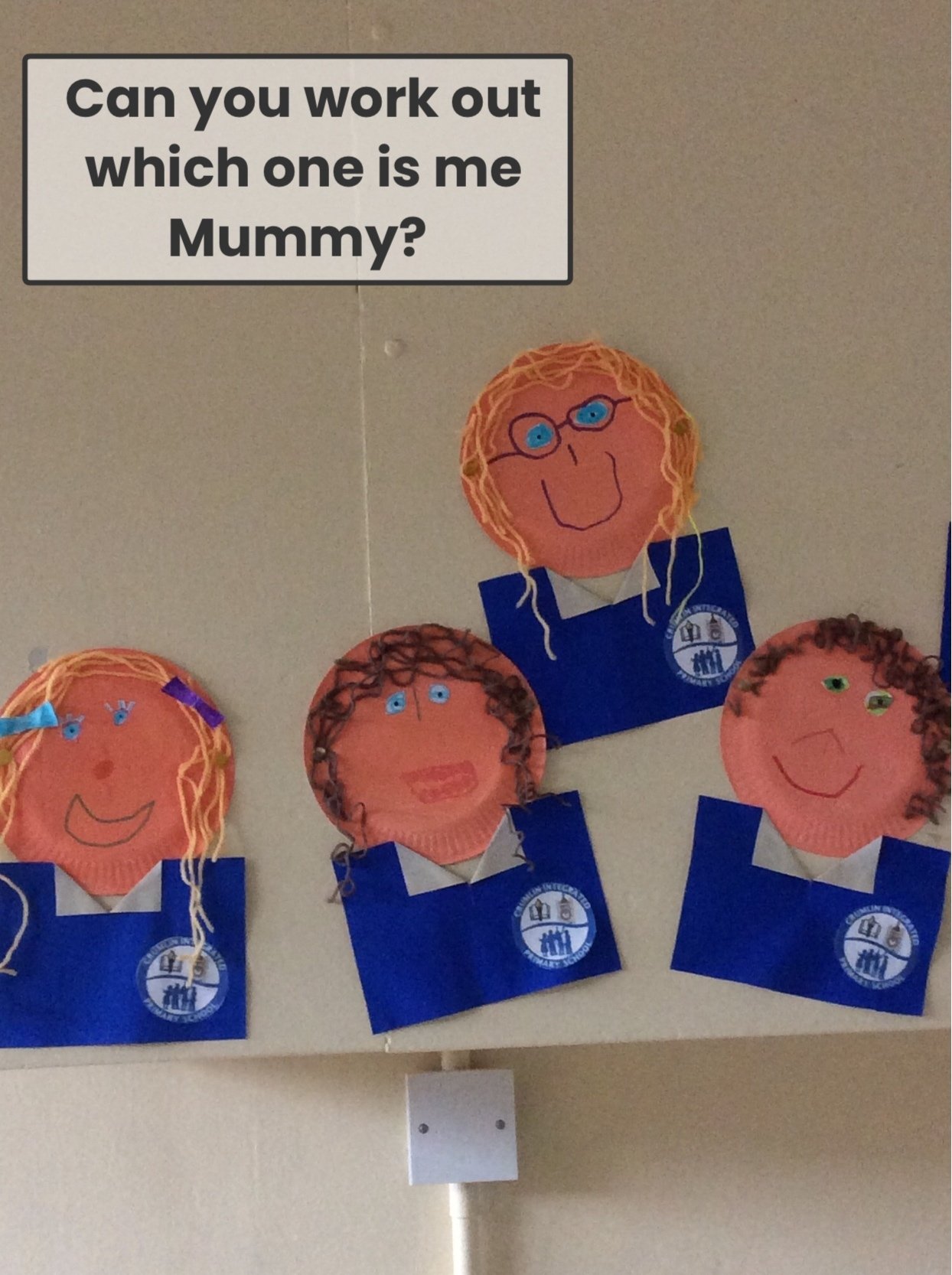 Enjoying P.E outdoors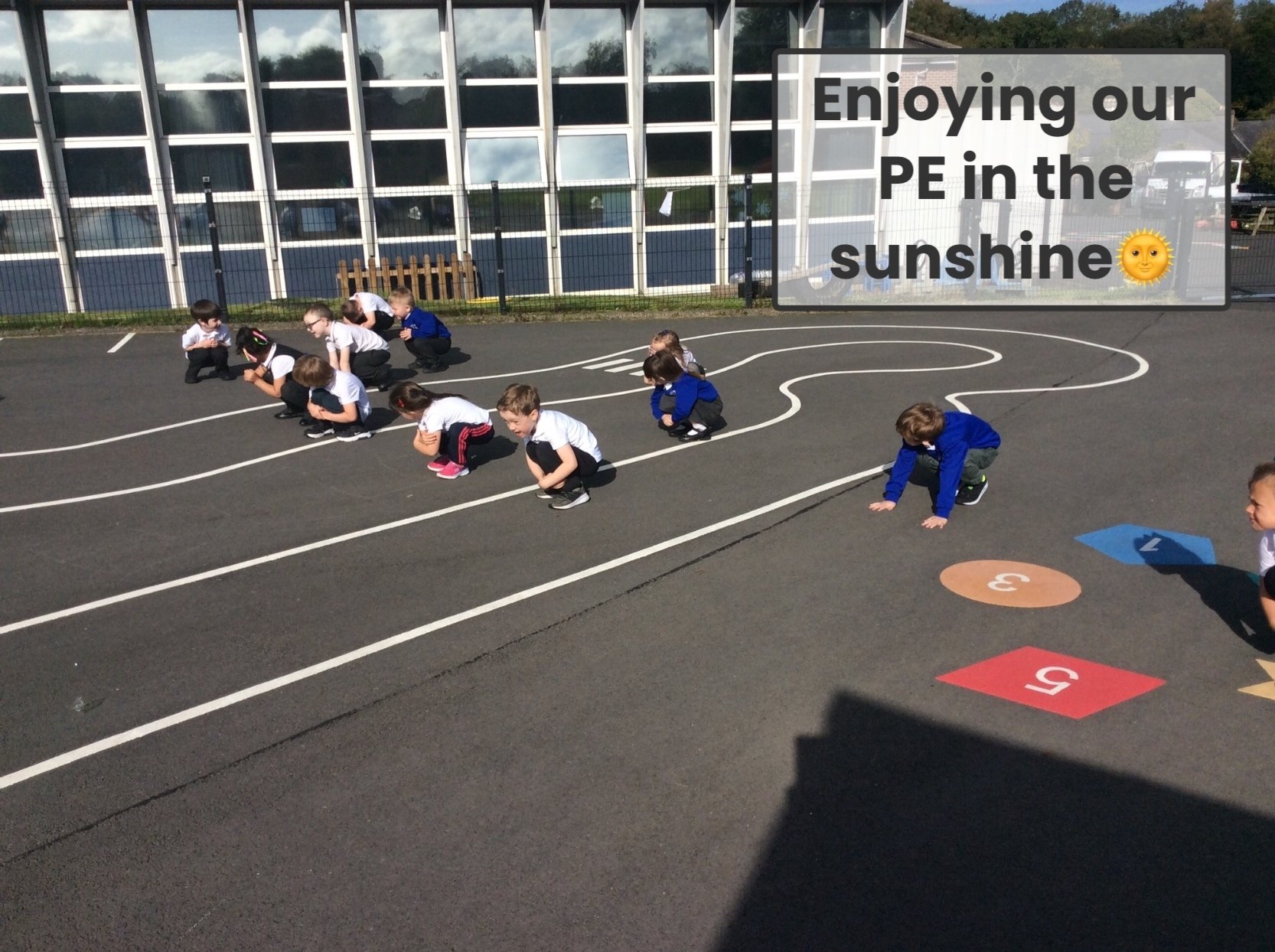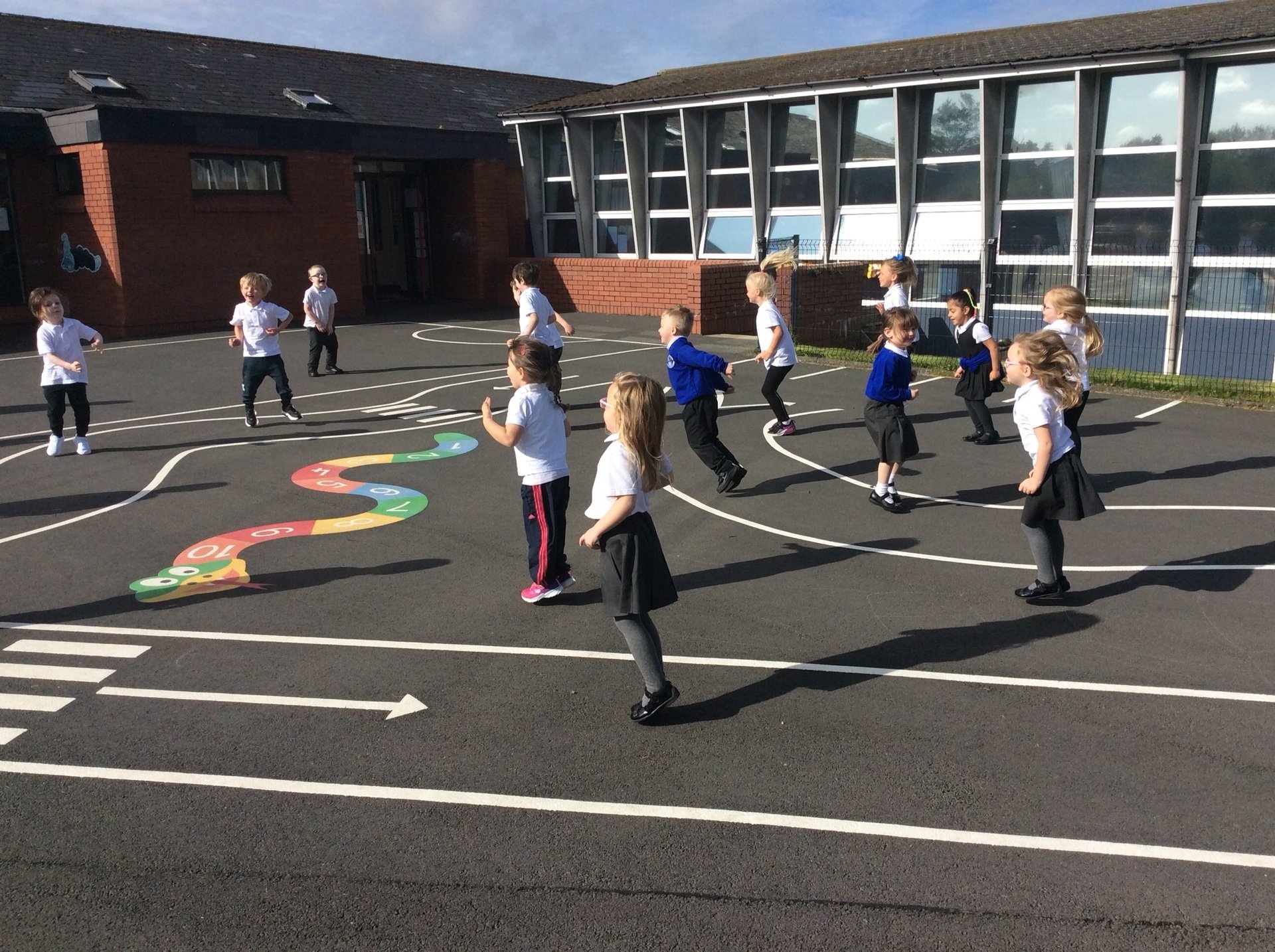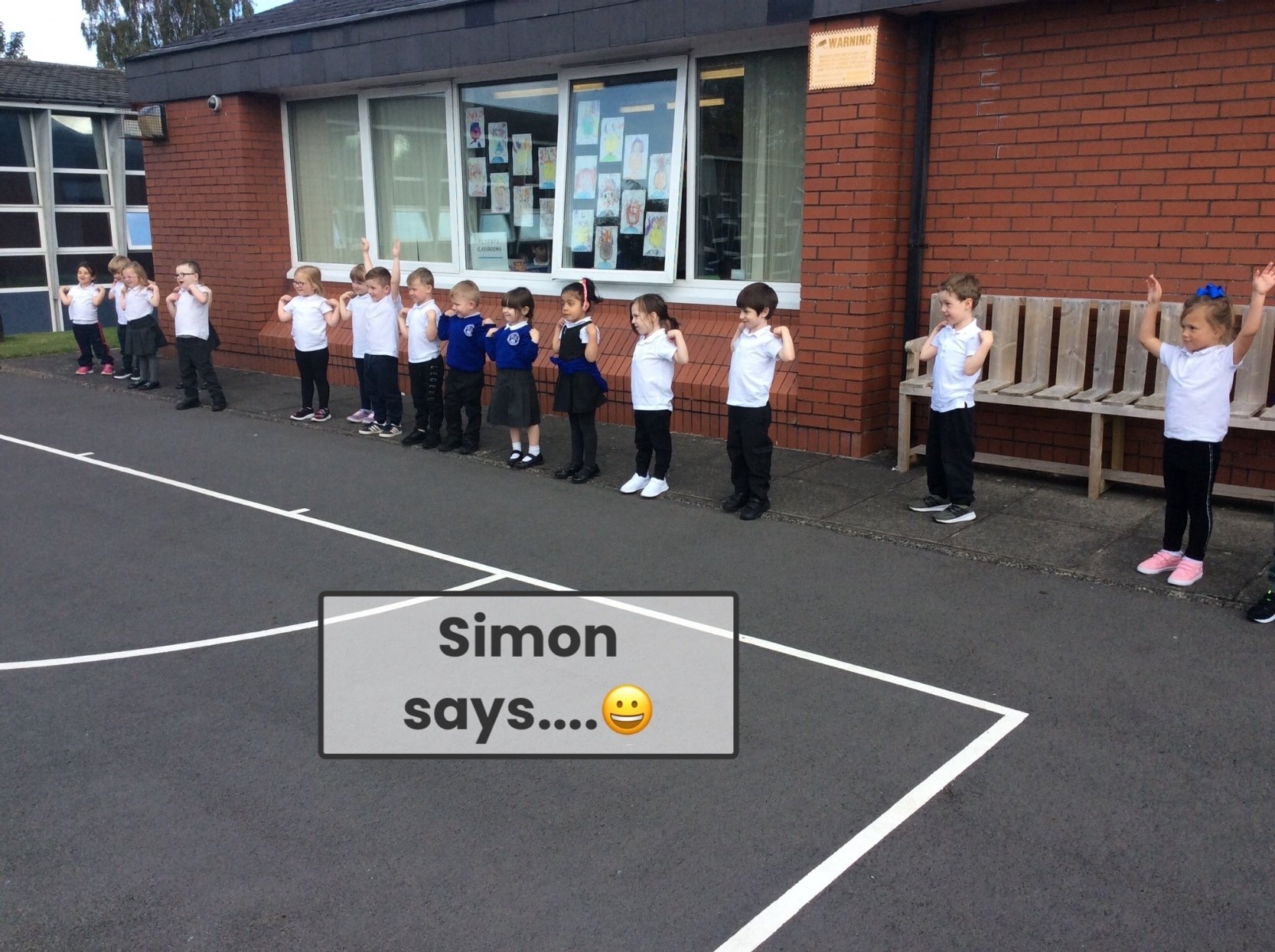 We enjoyed exploring our school grounds and wildlife on our Autumn walk. We had lots of fun collecting leaves, berries, sticks and other interesting finds! It was lovely to hunt for our orchard, bird tables and school garden whilst enjoying the Autumn sunshine! Nature at its best : )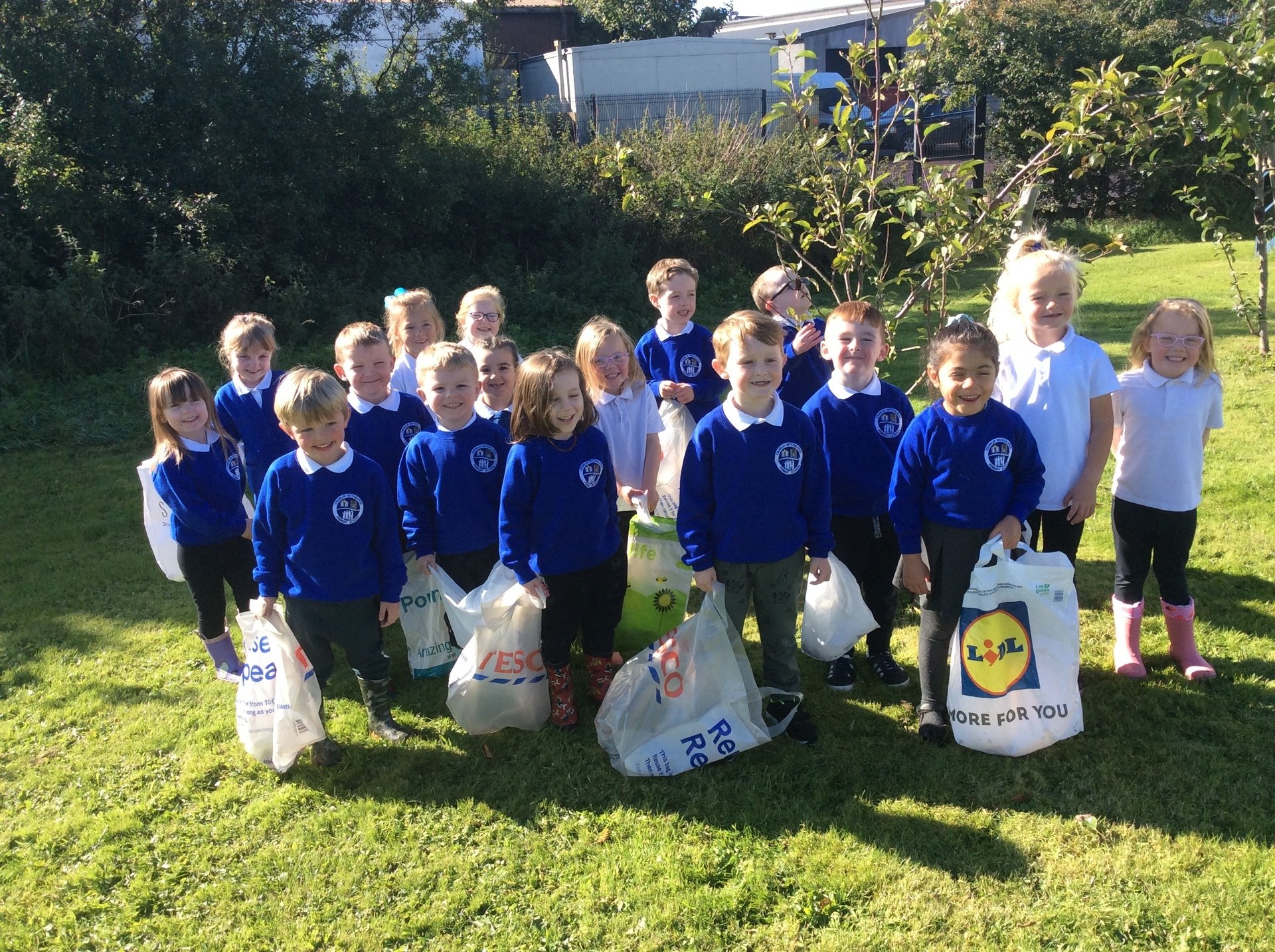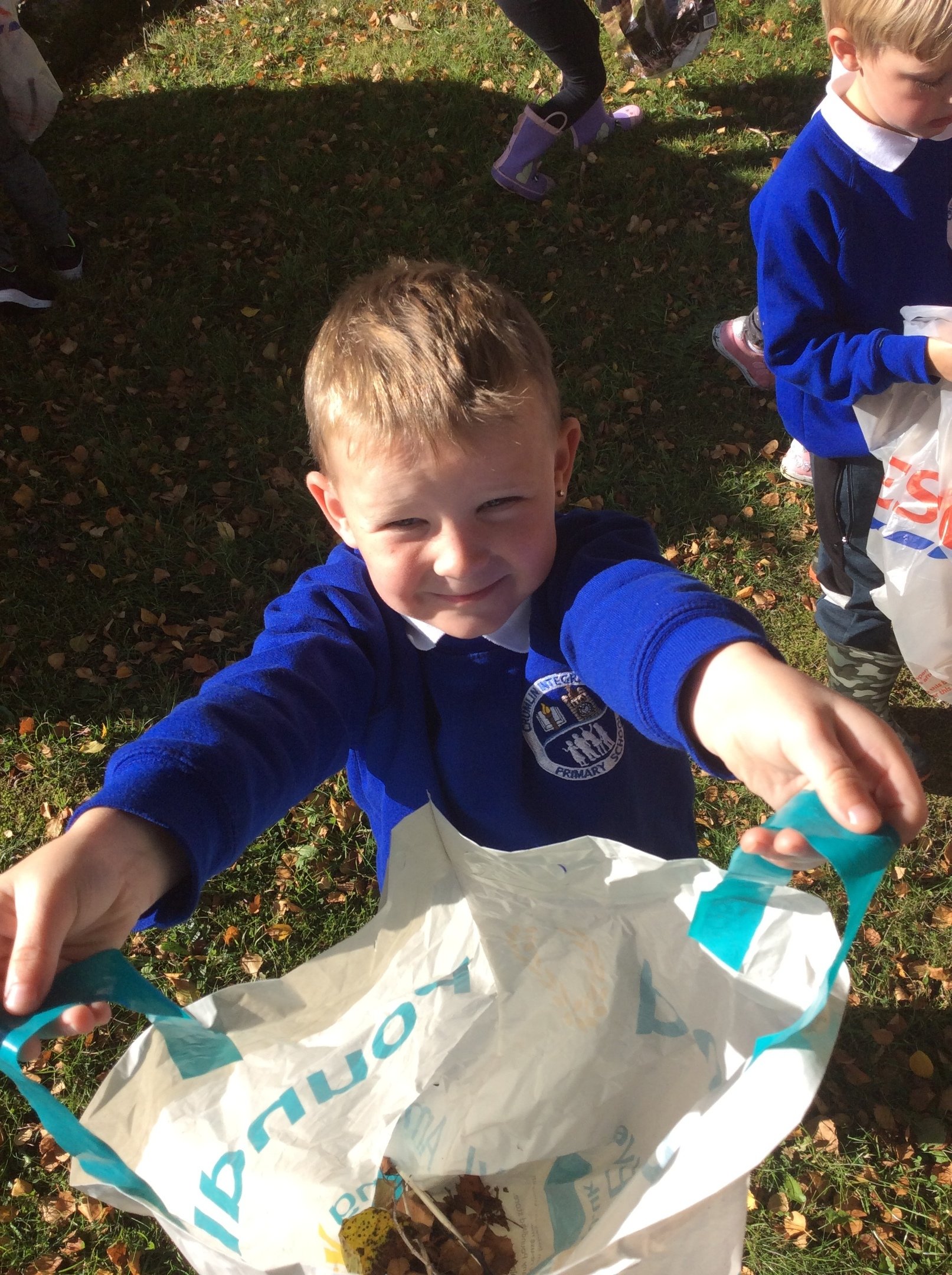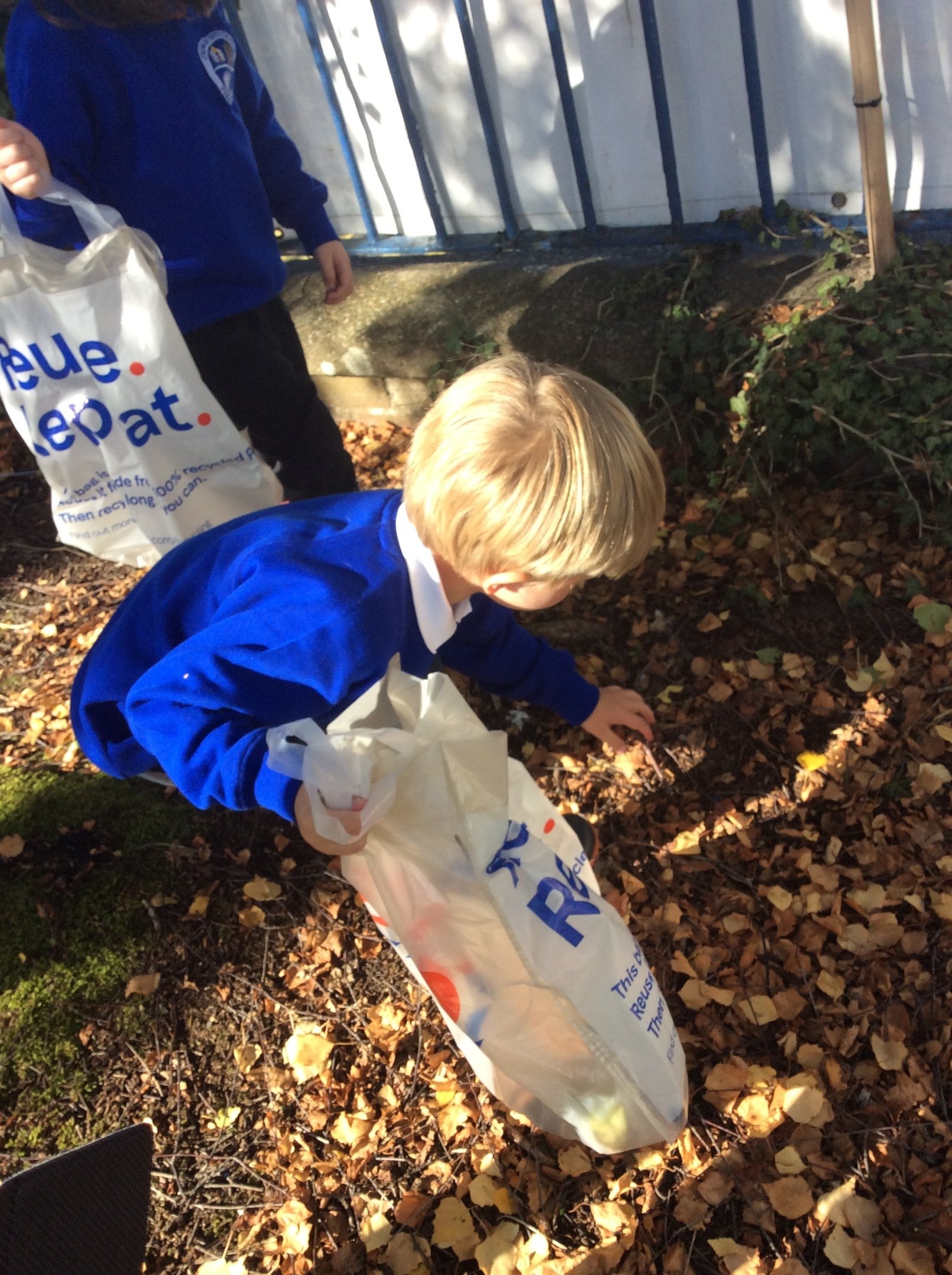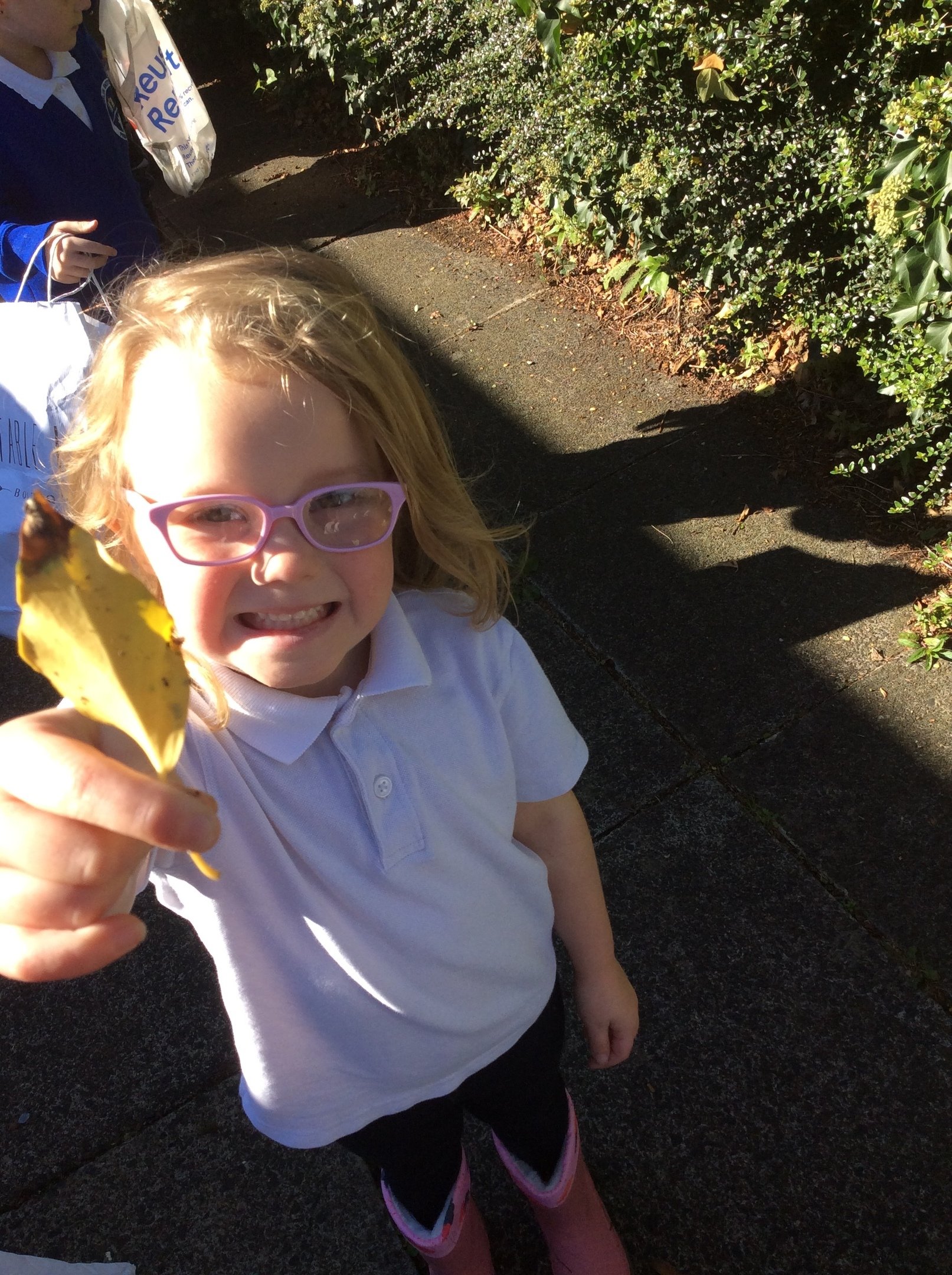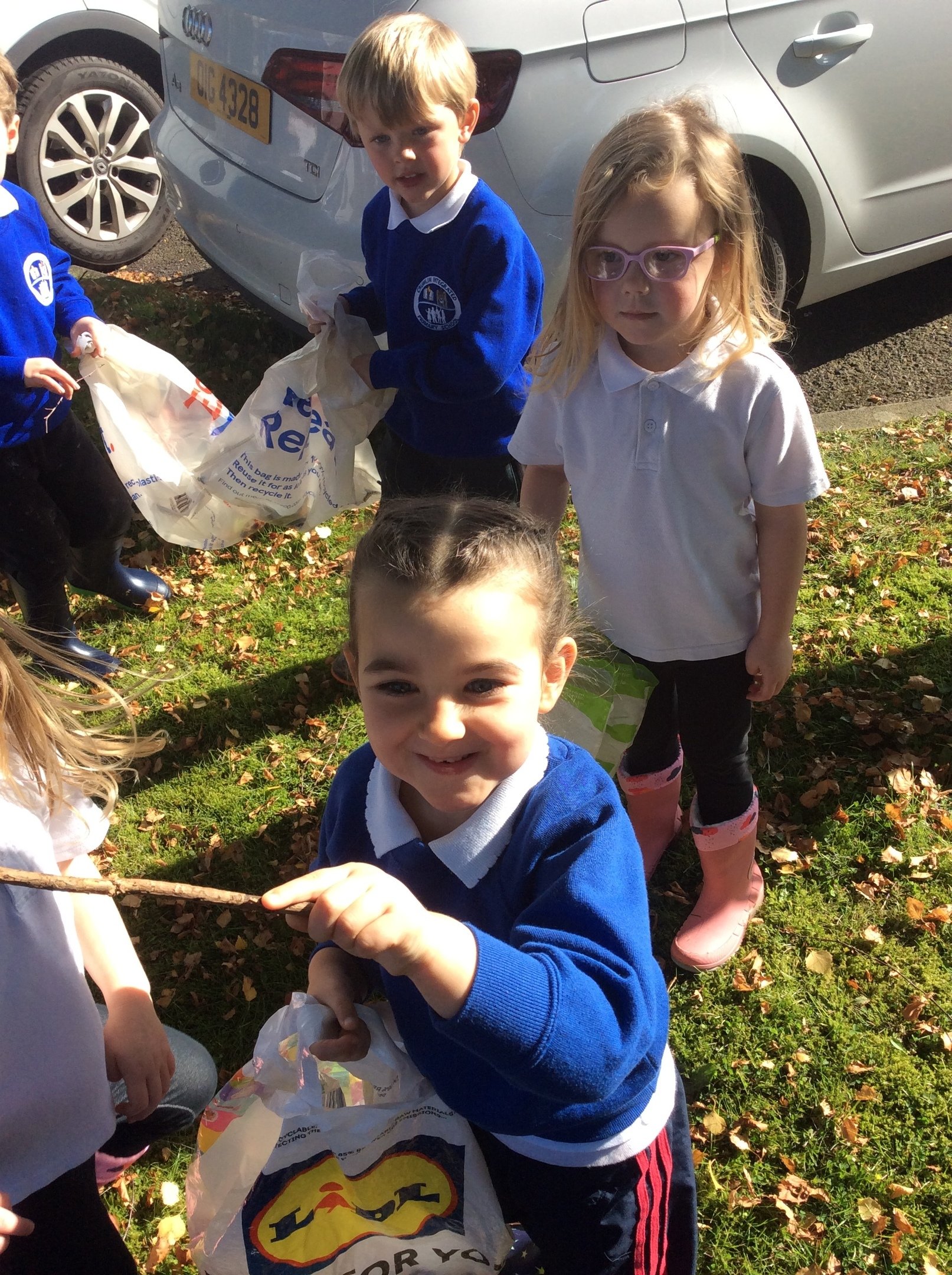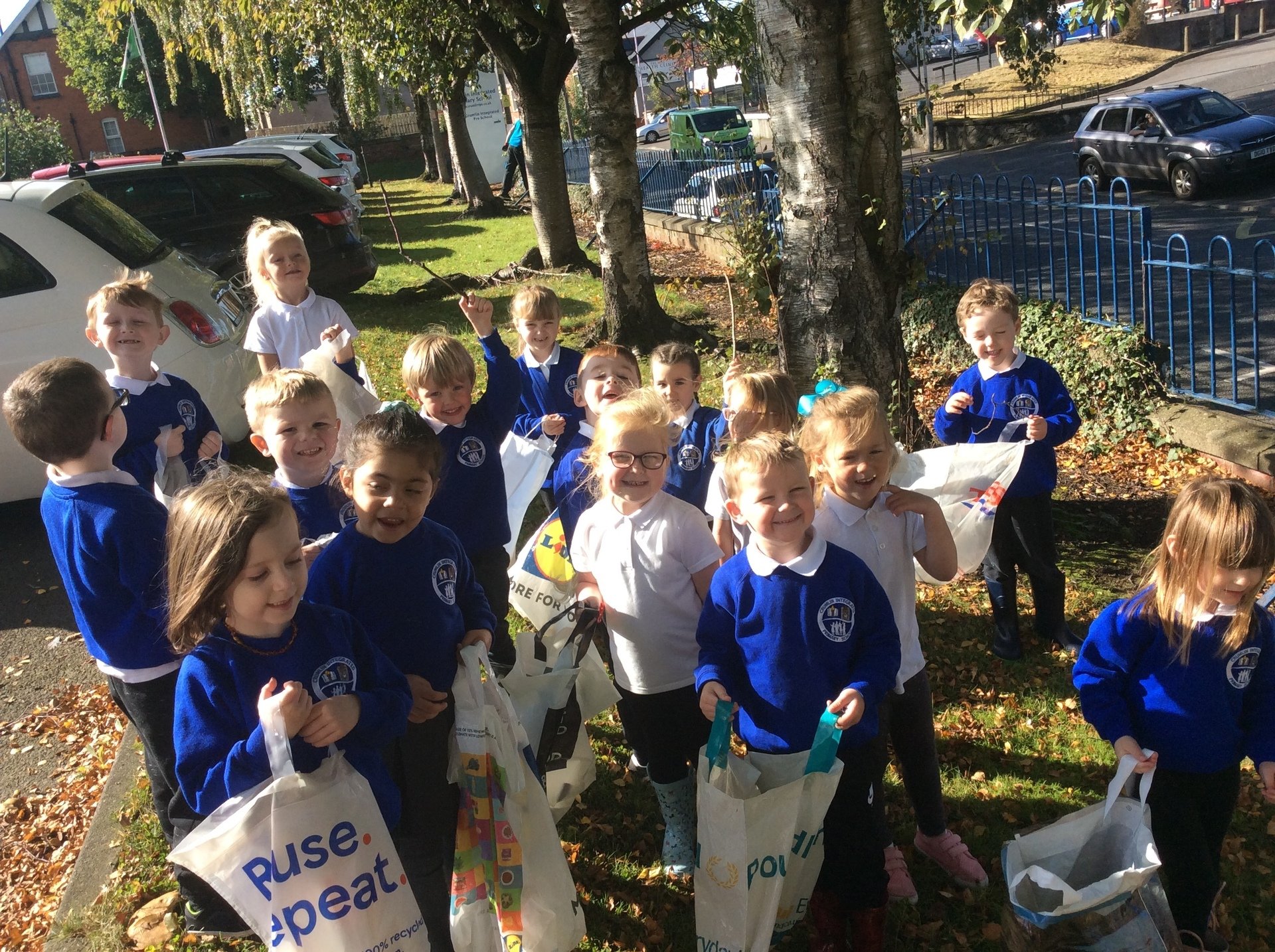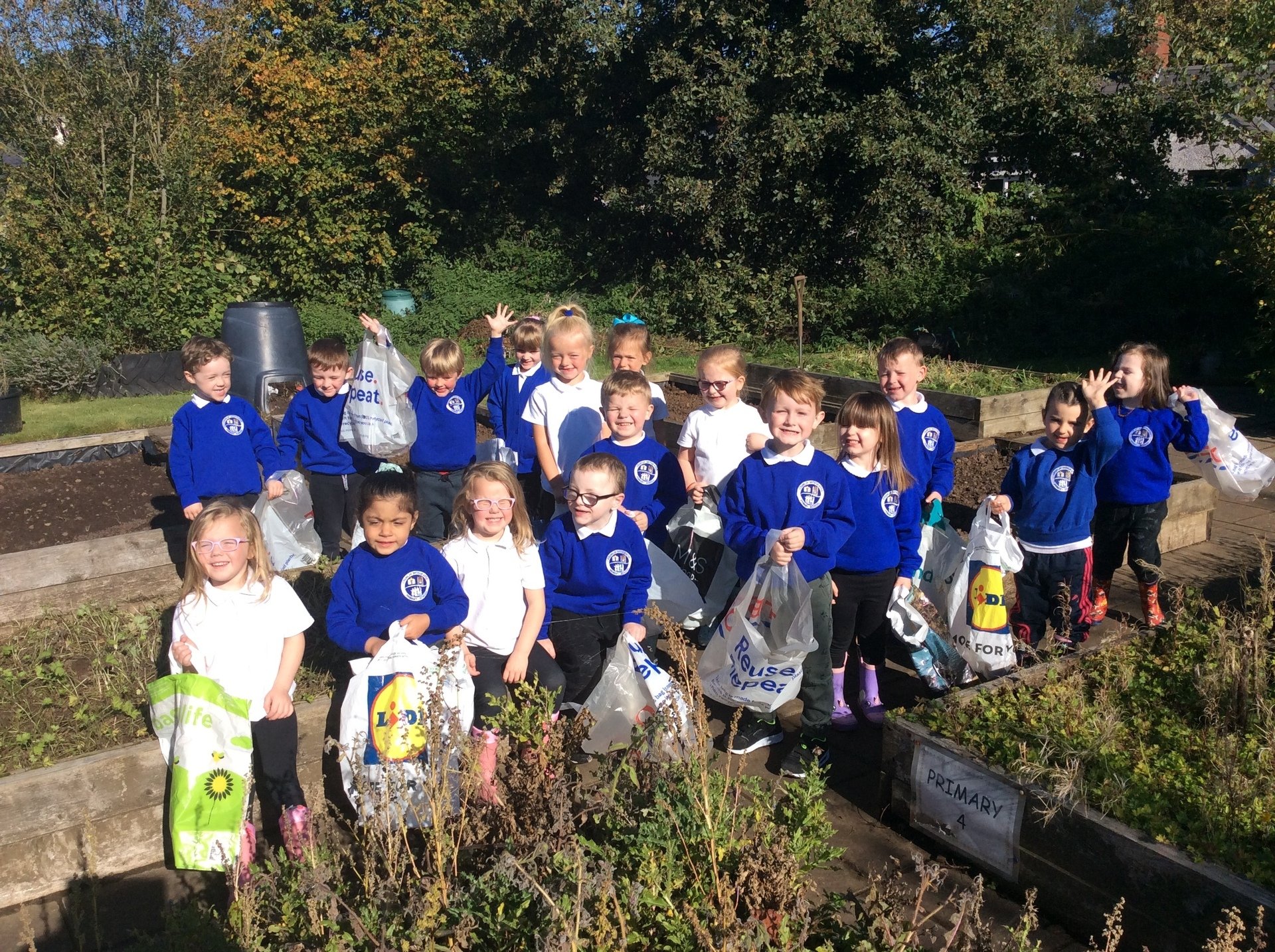 We made Autumn collages with our collections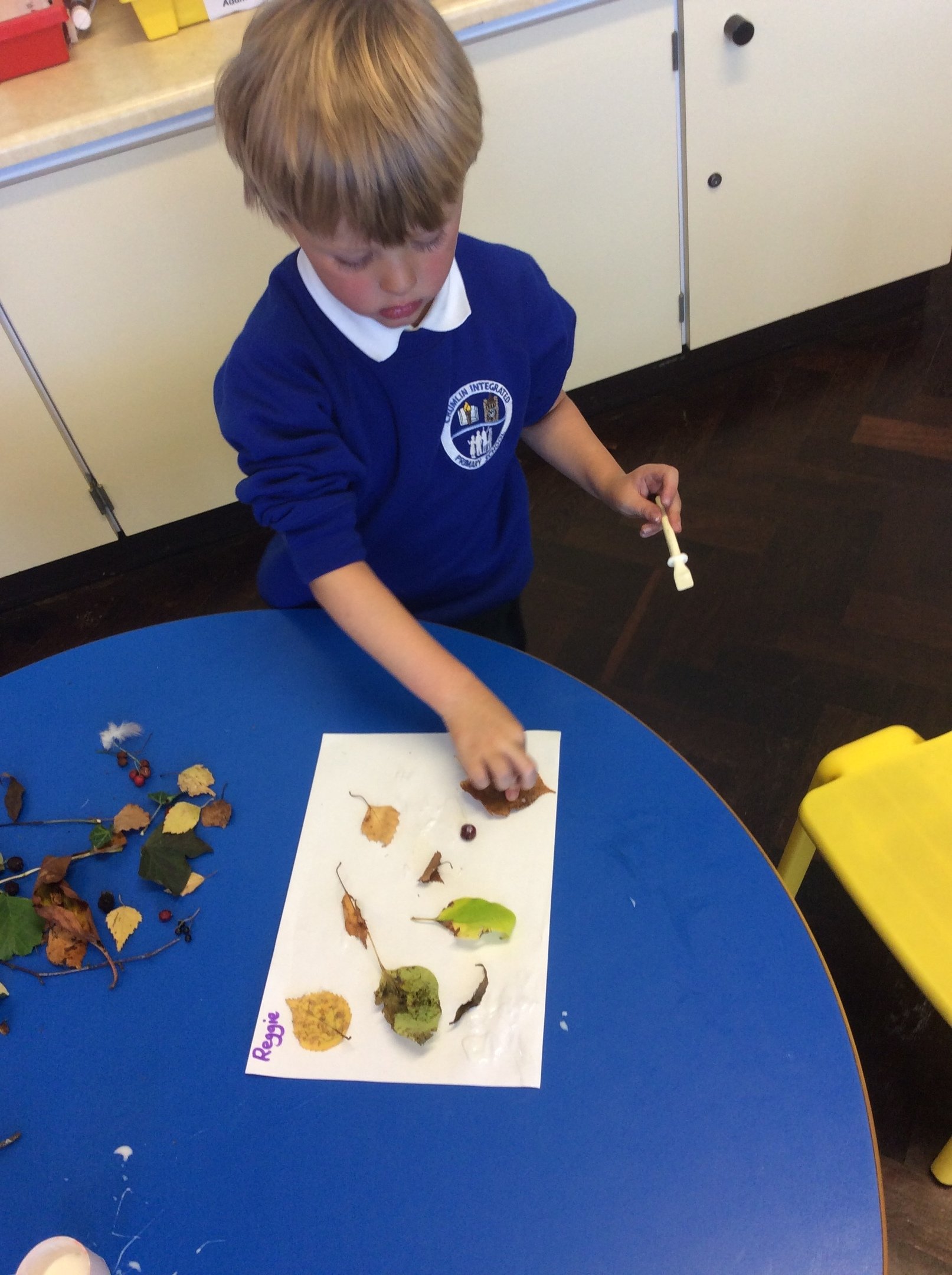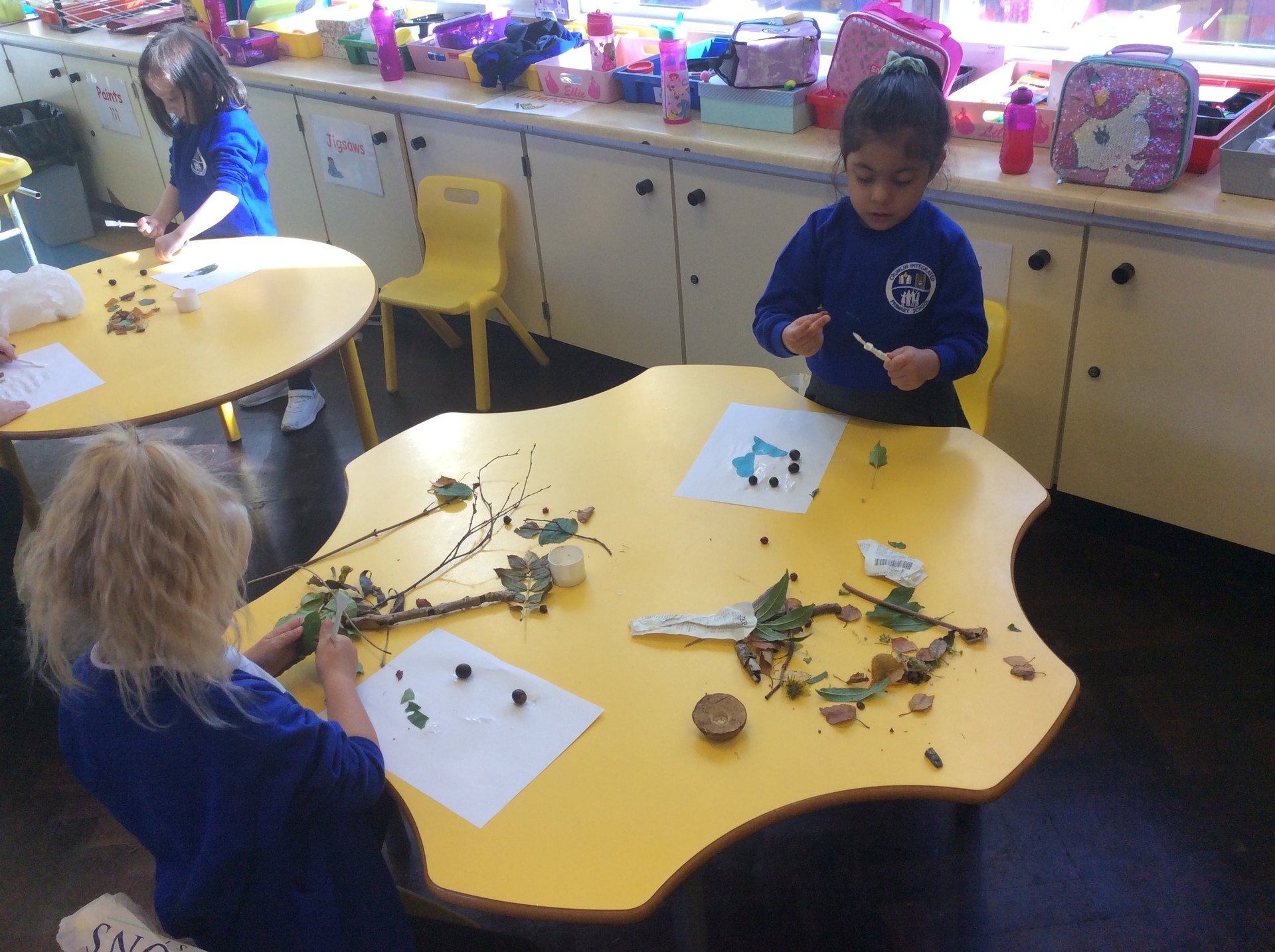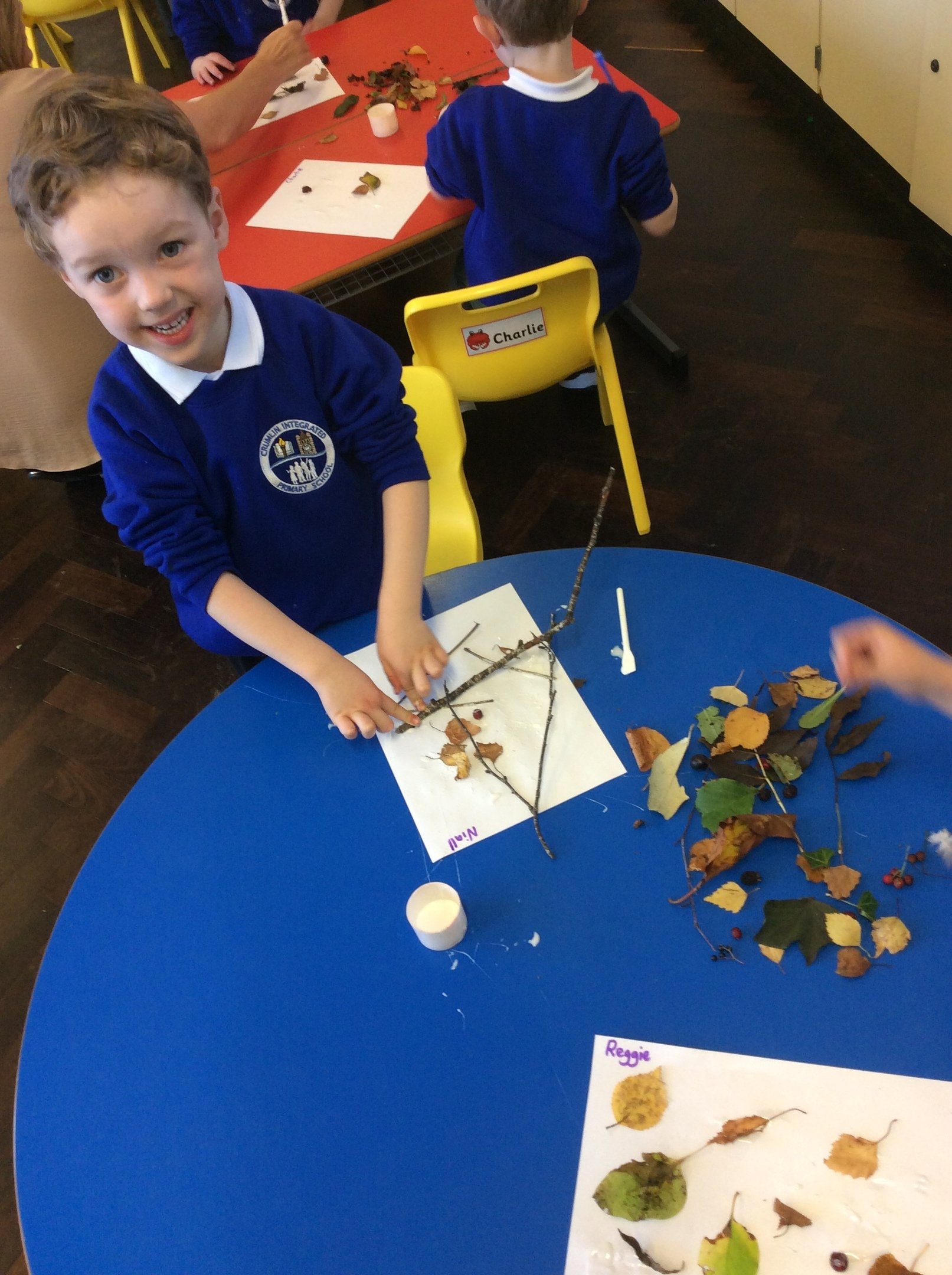 We are all Superstars in P1!!!
Come back soon and see what else we have been up to!