Welcome to Primary 7 2018 - 2019
Curriculum information for P7
We had great fun exploring different cultures, dressing up and even tasting some European food.
Let it snow, let it snow, let it snow.
The primary seven class have all been very busy making some tasty treats to sell at our open night. There is hot chocolate, Bon Bons, sweetie cones and even a special treat for your dogs All money raised will be donated to the Princess Trust to be used to make hair pieces for children suffering from cancer. I hope you will all support the P7s and help them to raise lots of money for this very worthy charity.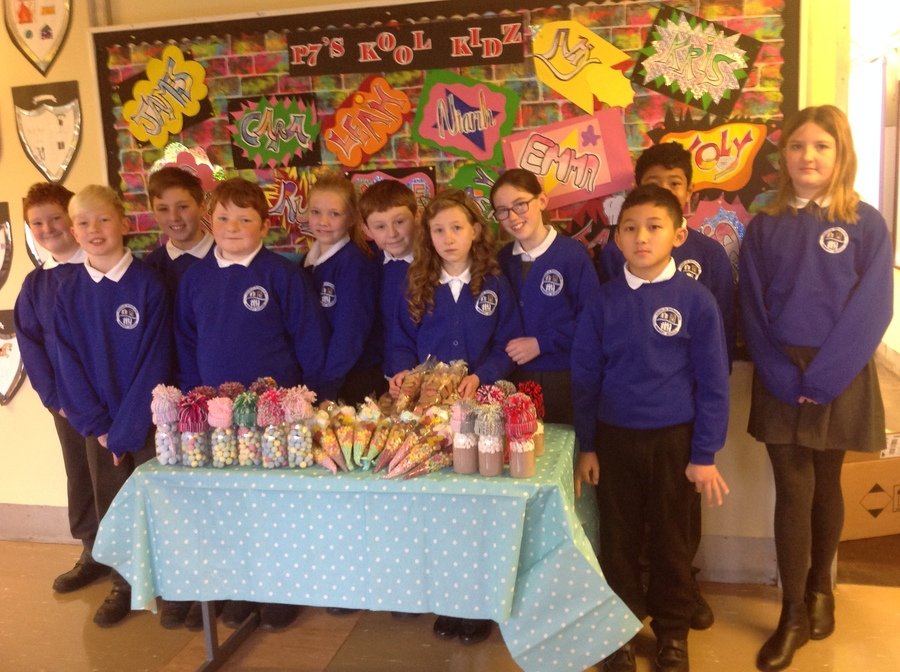 We hope you all enjoyed our delicious treats at the Hospice coffee morning.
We had great fun exploring area and perimeter by drawing a body on our classroom floor. No pupils were harmed during this activity!
We all thoroughly enjoyed our Judo taster session.
We all had great fun during our art day. Each group planned, designed and created a 3D model of a war scene. You can see the finished product in the front foyer. I'm sure you will agree that it was a very productive day.