Welcome to Primary 3
Primary 3 were learning what to do in an emergency and how to place someone into the recovery position.
Primary 3 enjoyed learning about coordinates.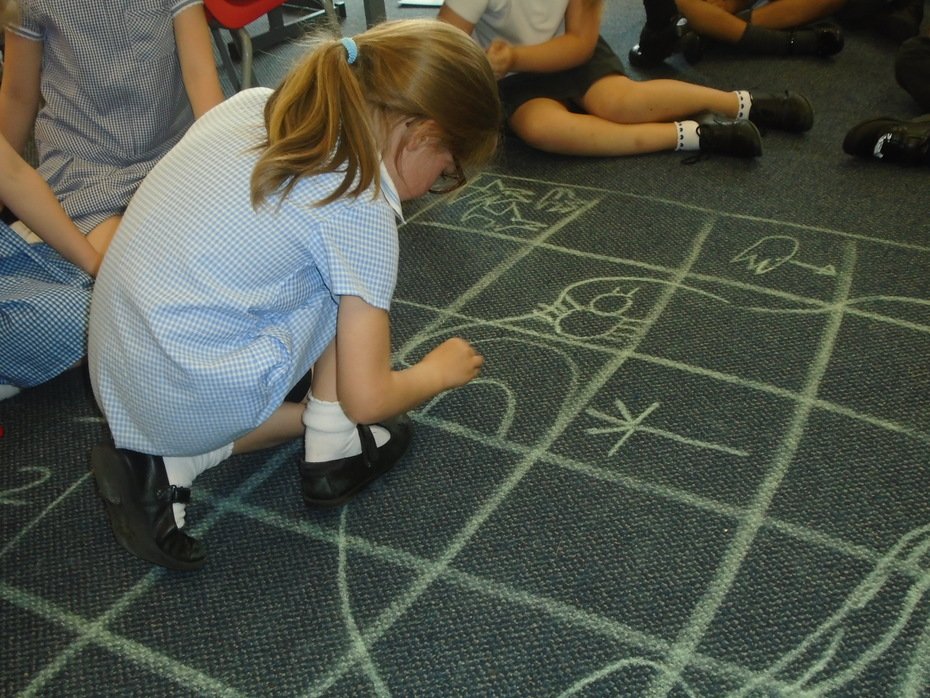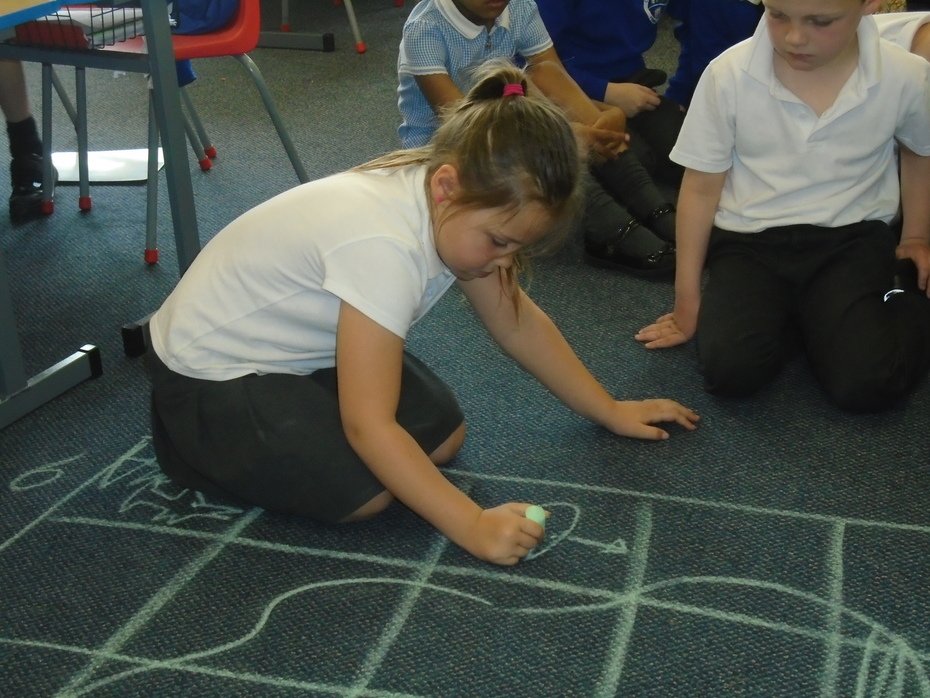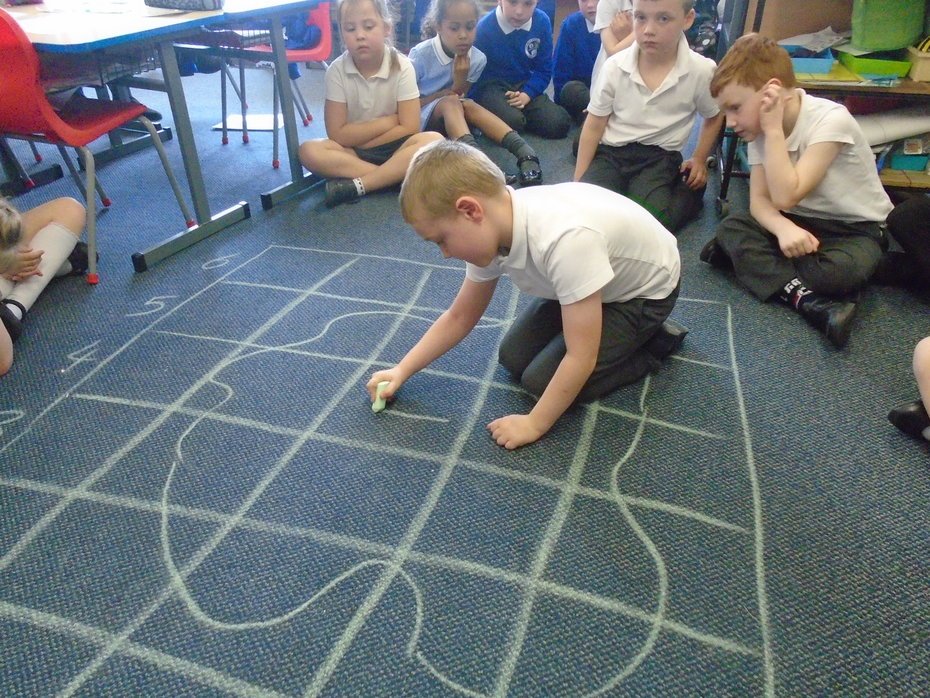 Chinese New Year
Primary 3 enjoyed their day celebrating and learning about Chinese New Year. They particularly enjoy making and eating Fried Rice, which they cooked.
3D Shapes
Primary 3 have been learning about 3D shapes, and some of the children got the opportunity to make a skeleton of a 3D shape using Blue Tac and straws, this took a lot of thinking, problem solving and transfer of knowledge, as they thought about the properties of 3D shapes.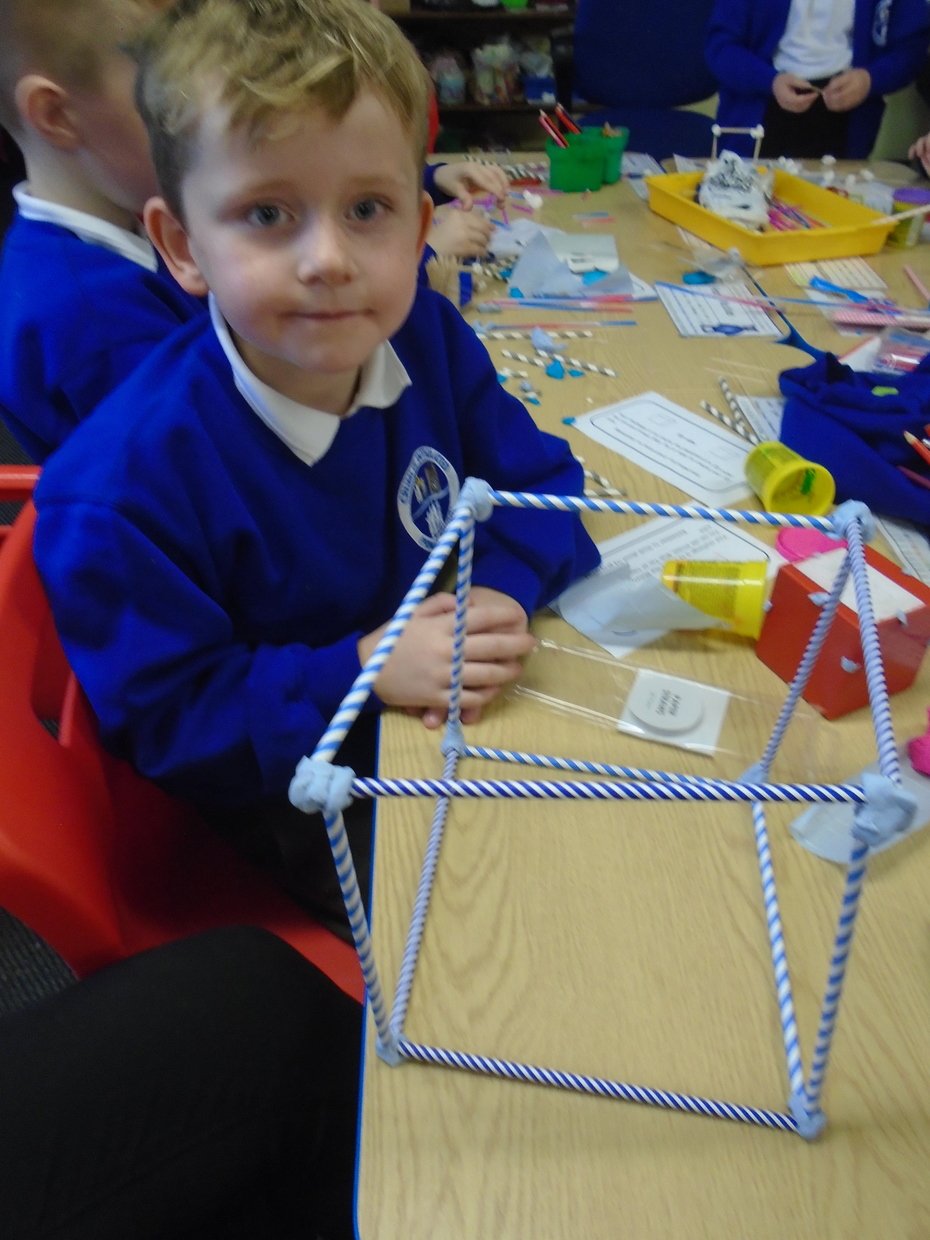 Diwali
Primary 3 got the opportunity to enjoy and learn about Diwali, 'The Festival of Light'. They got the chance to dress up in a Siri and paint Rangoli Patterns on their hands. They all look beautiful and the children designed their own Rangoli patterns.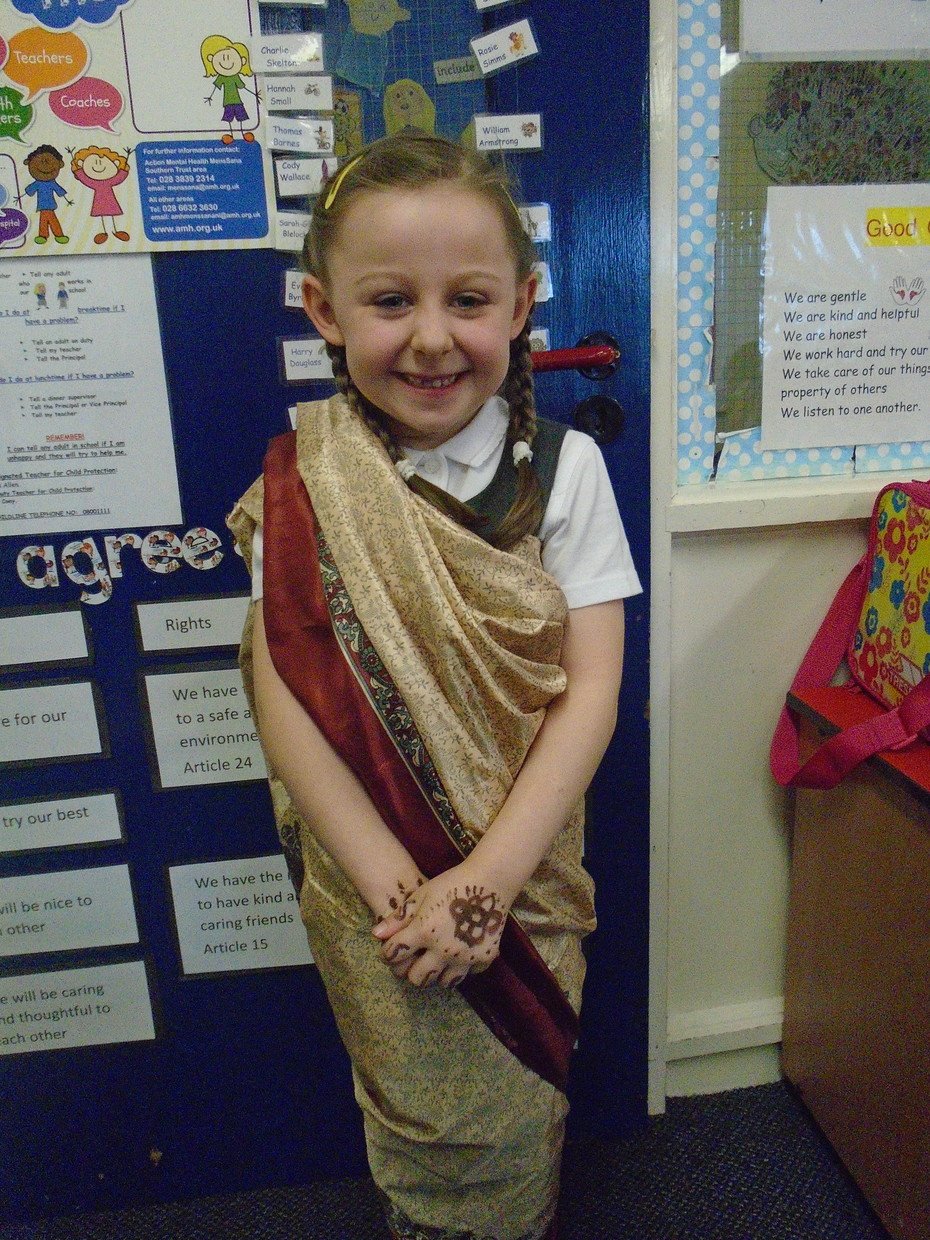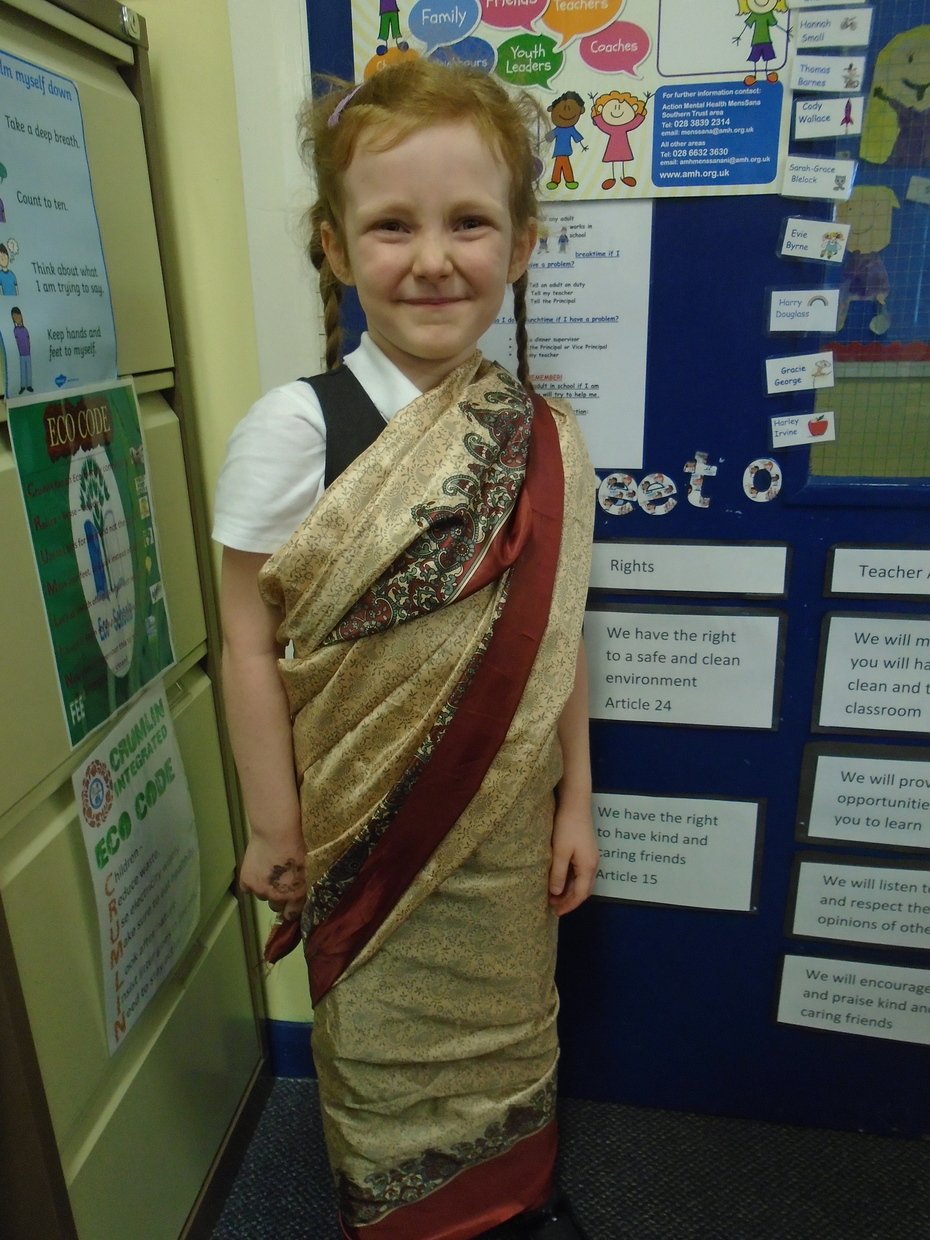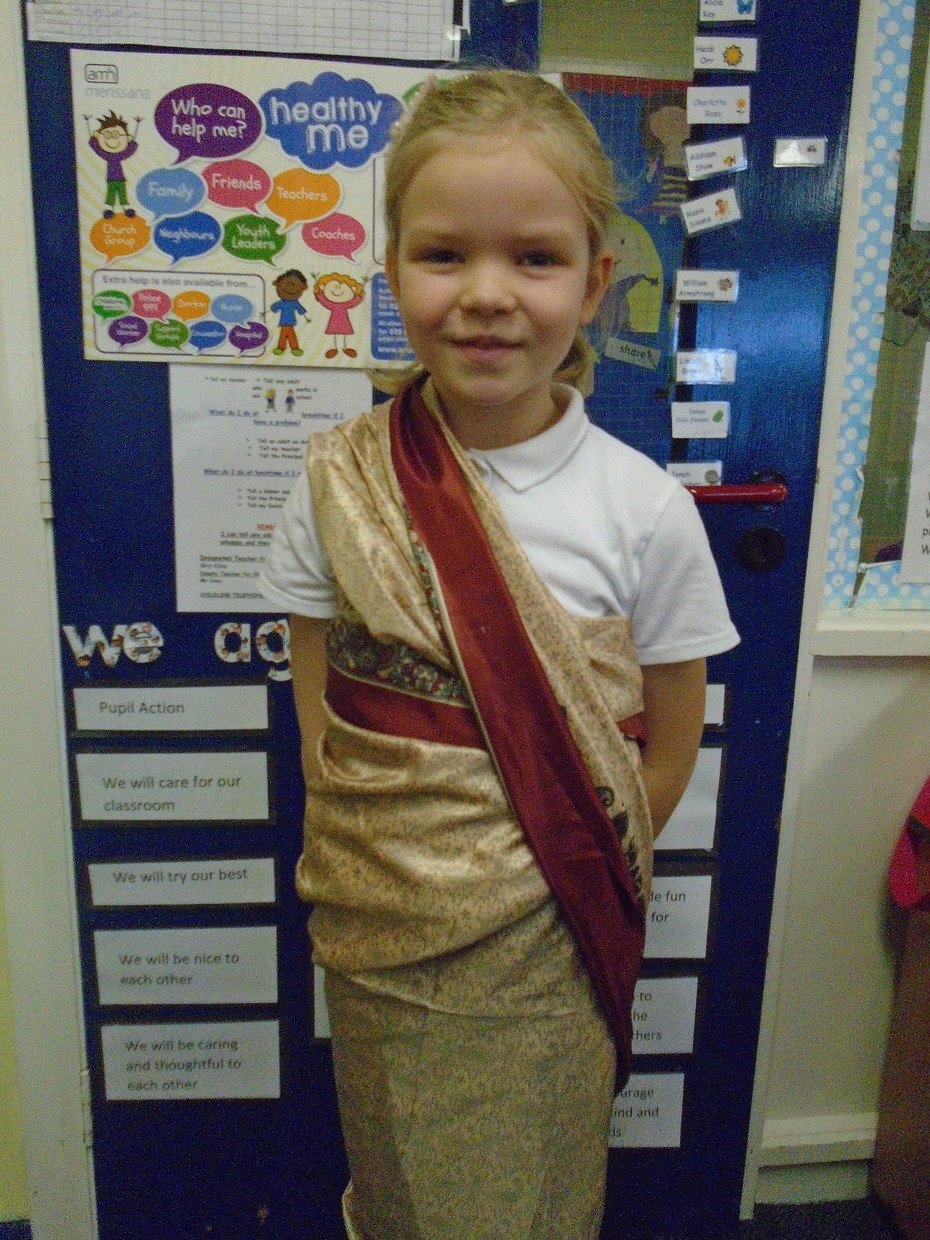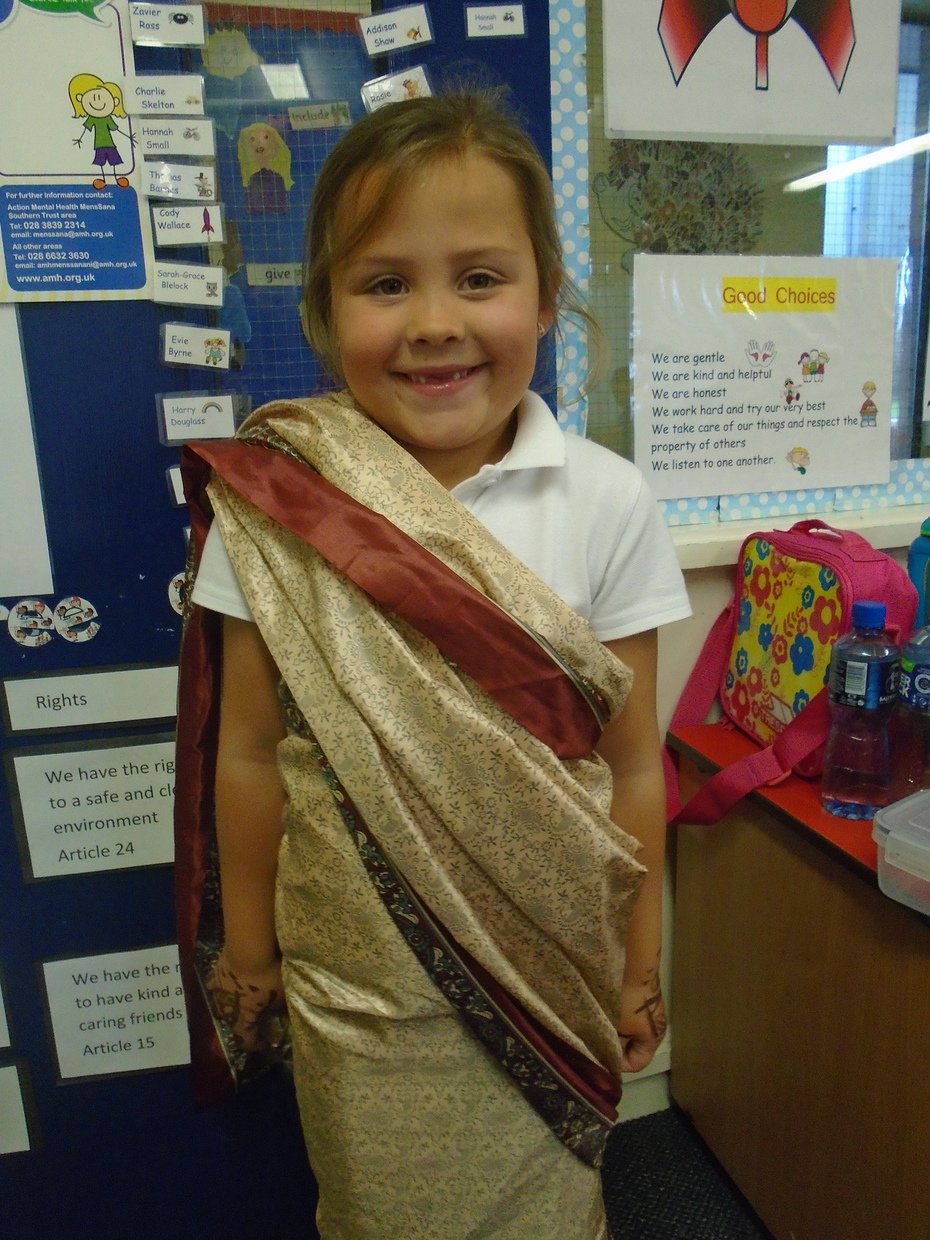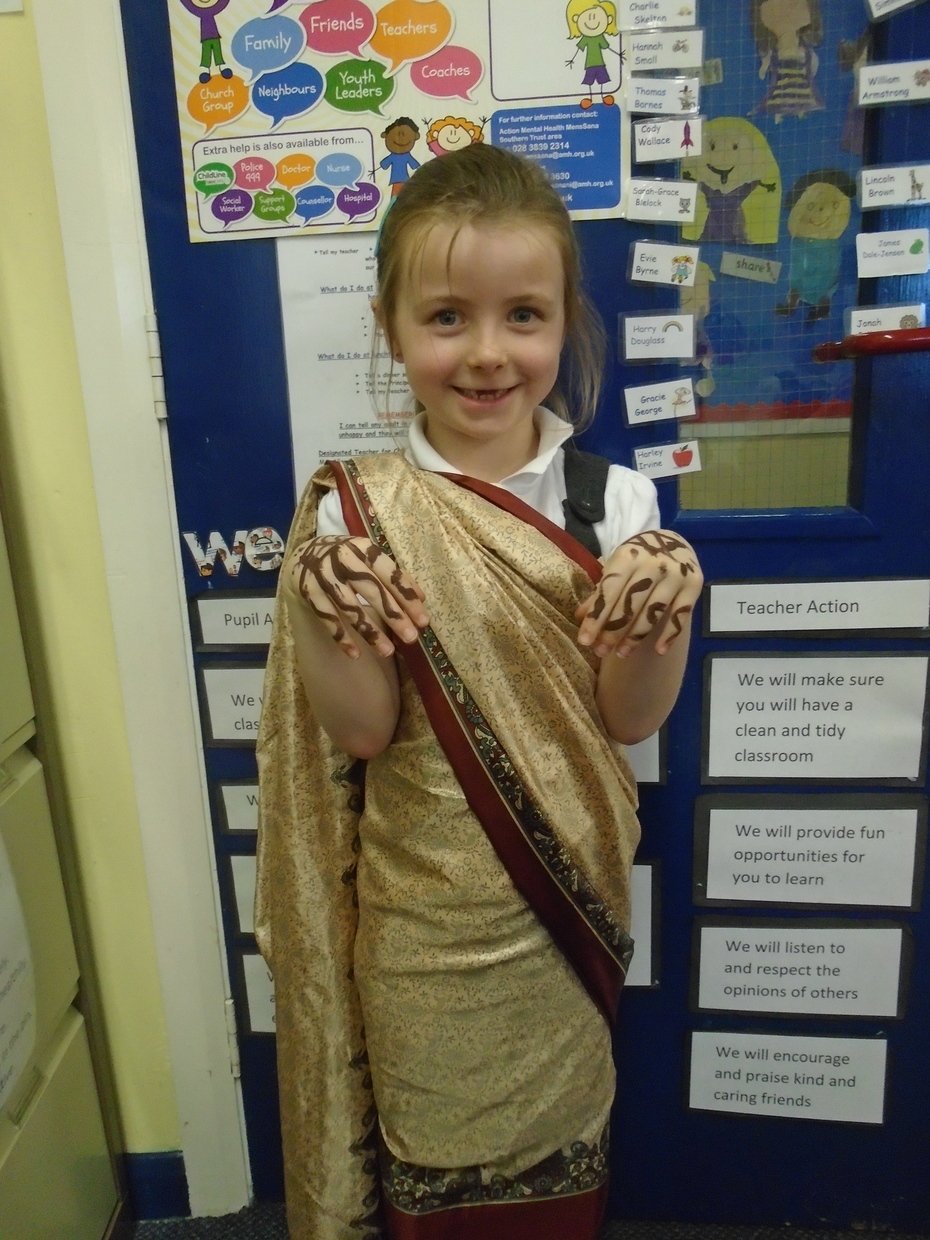 Sense Topic
Primary 3 have been learning all about their senses, they have learned some sign language, about Braille and what it is like to be blind, completed taste tests, to mention just a few things.
Here is some photos of our blindfold tasting, we had a lot of fun tasting different foods.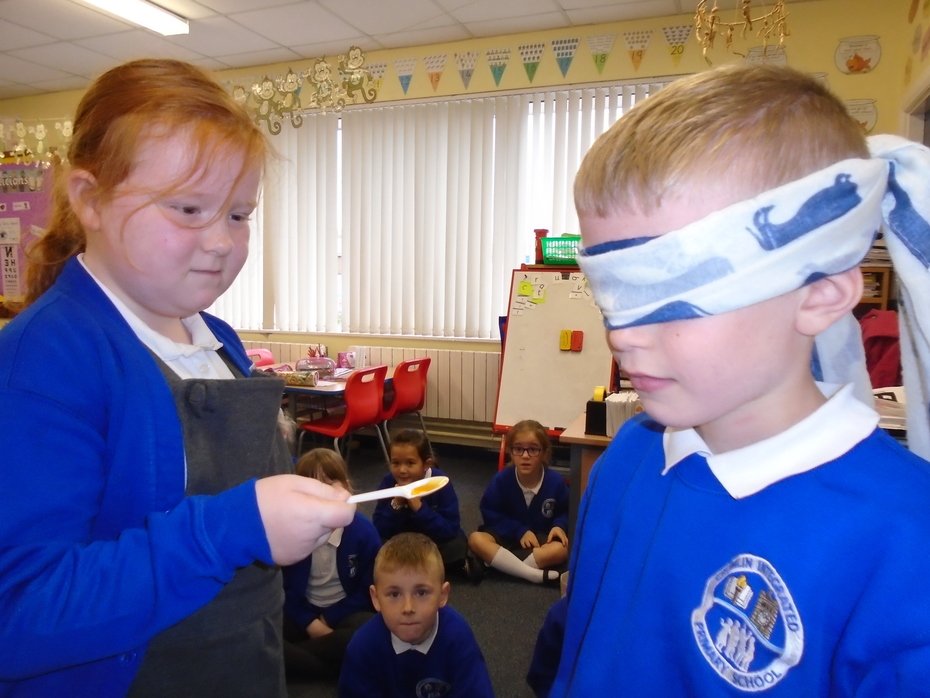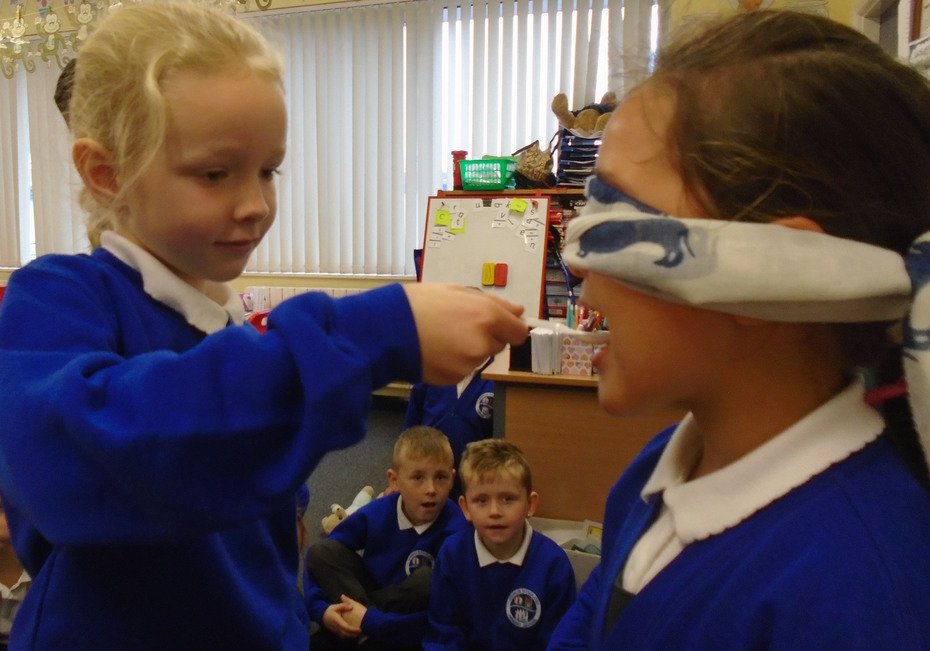 Hospice Coffee Morning
Thank you to all the parents for your great support today. There were lots of very happy children.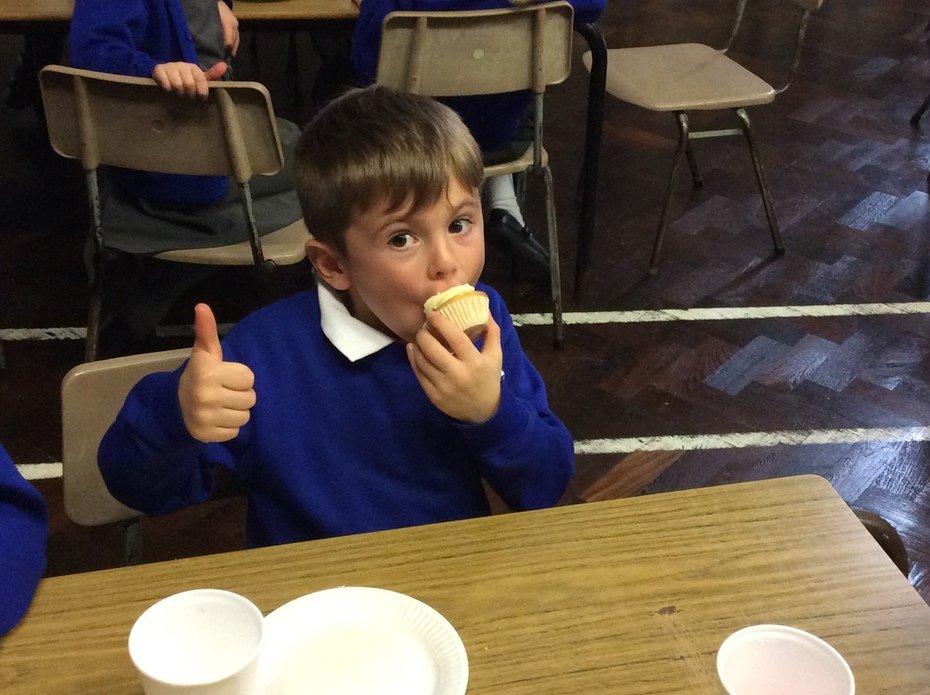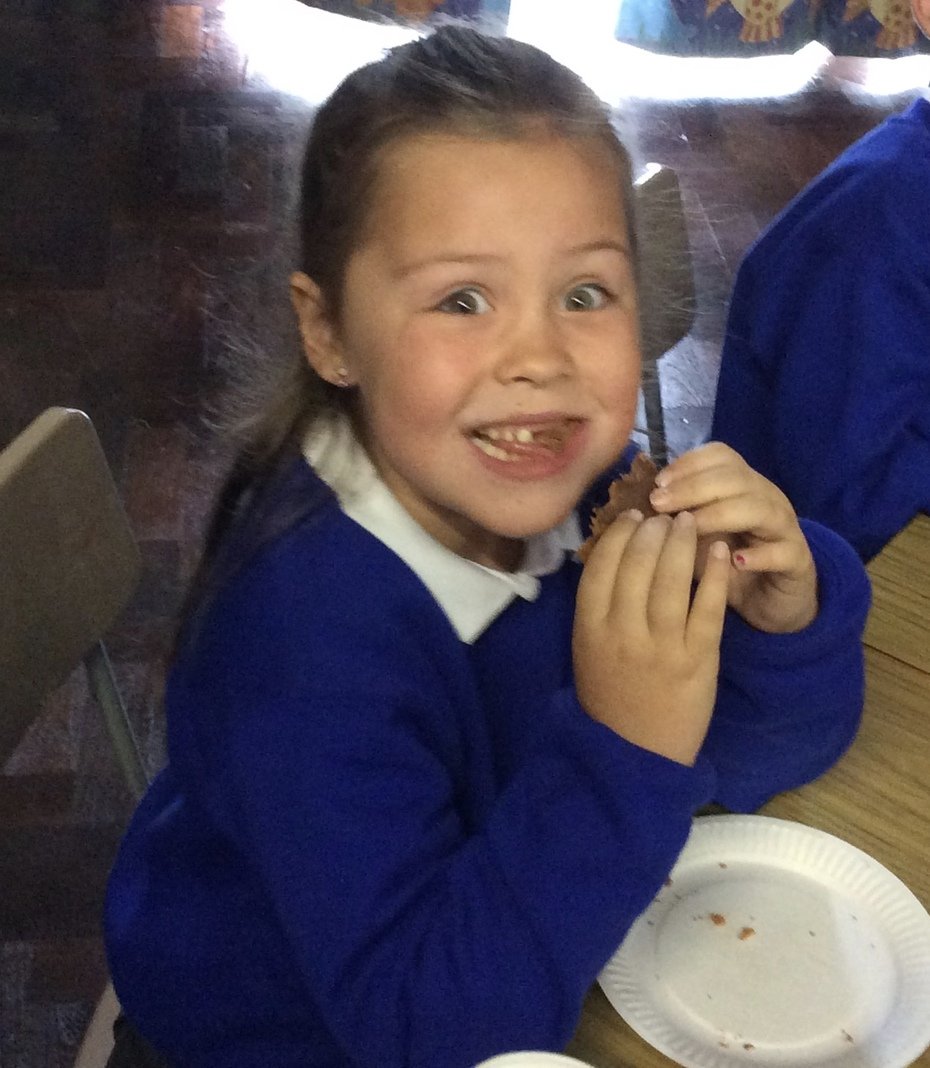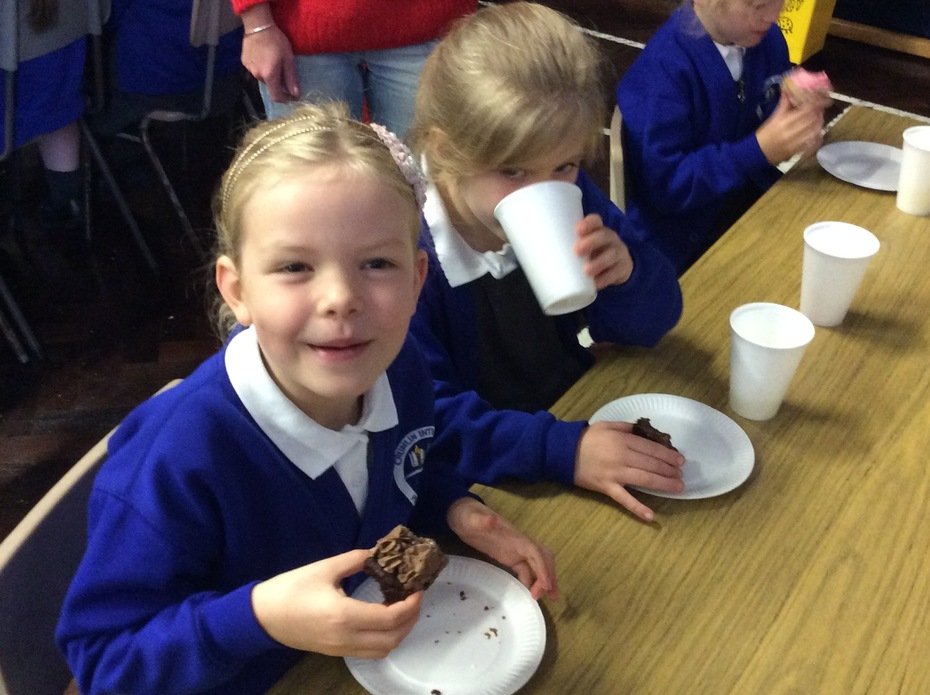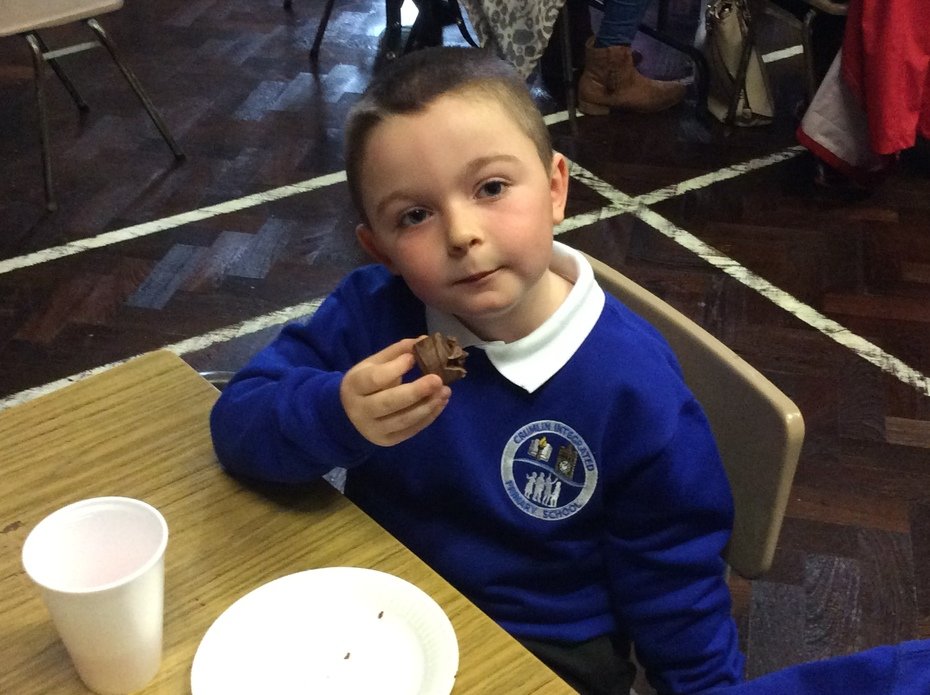 What a great day the children had with a Judo taster session.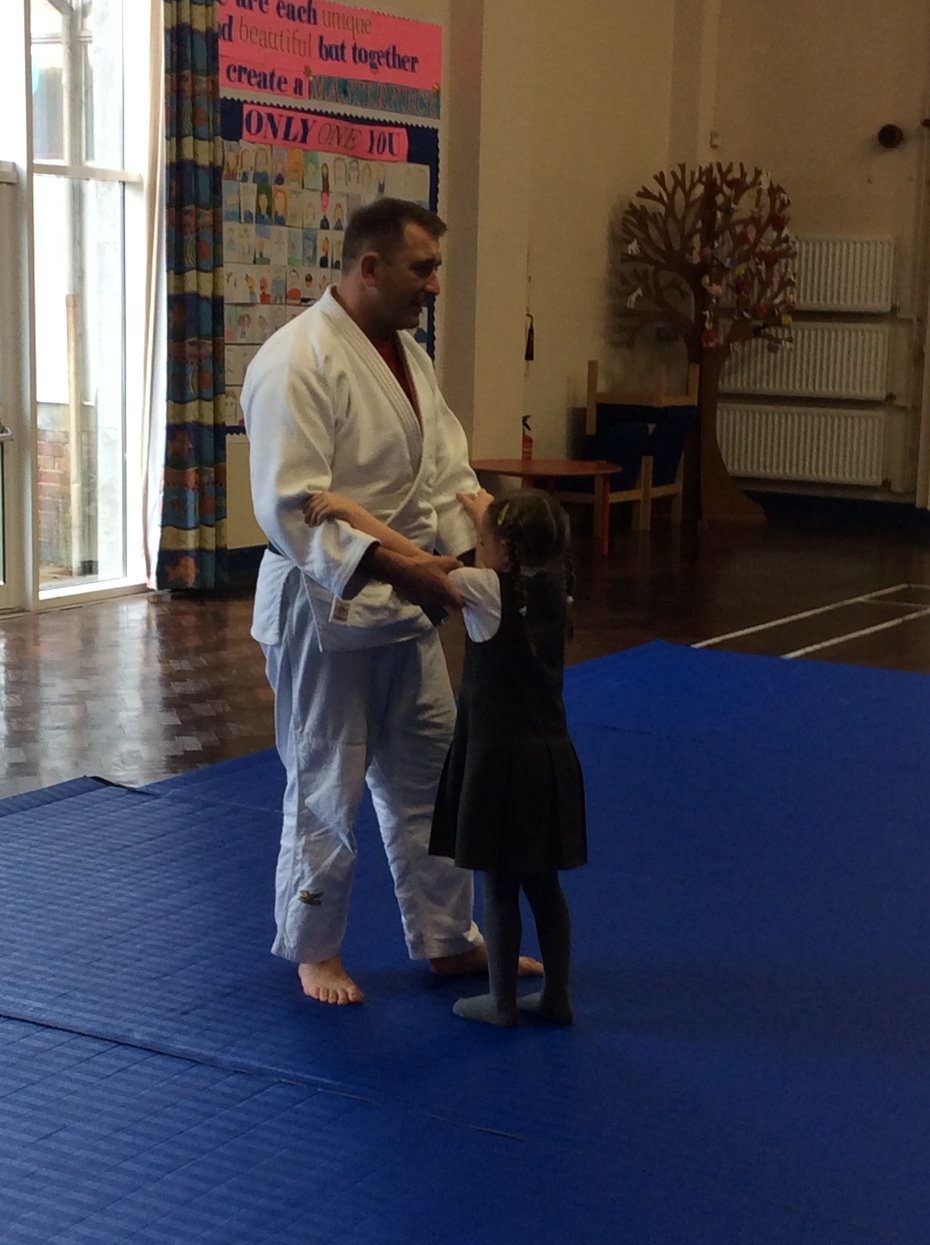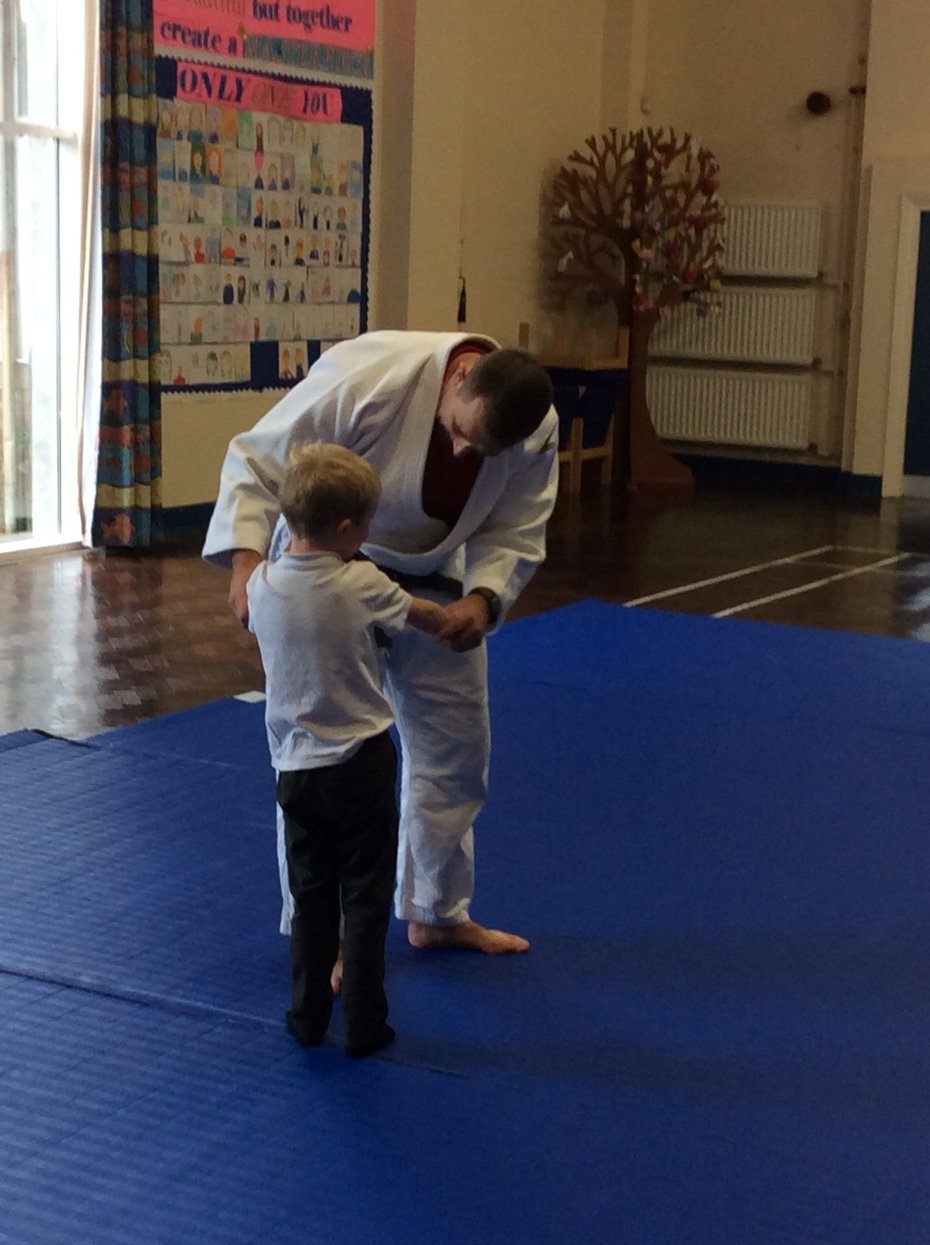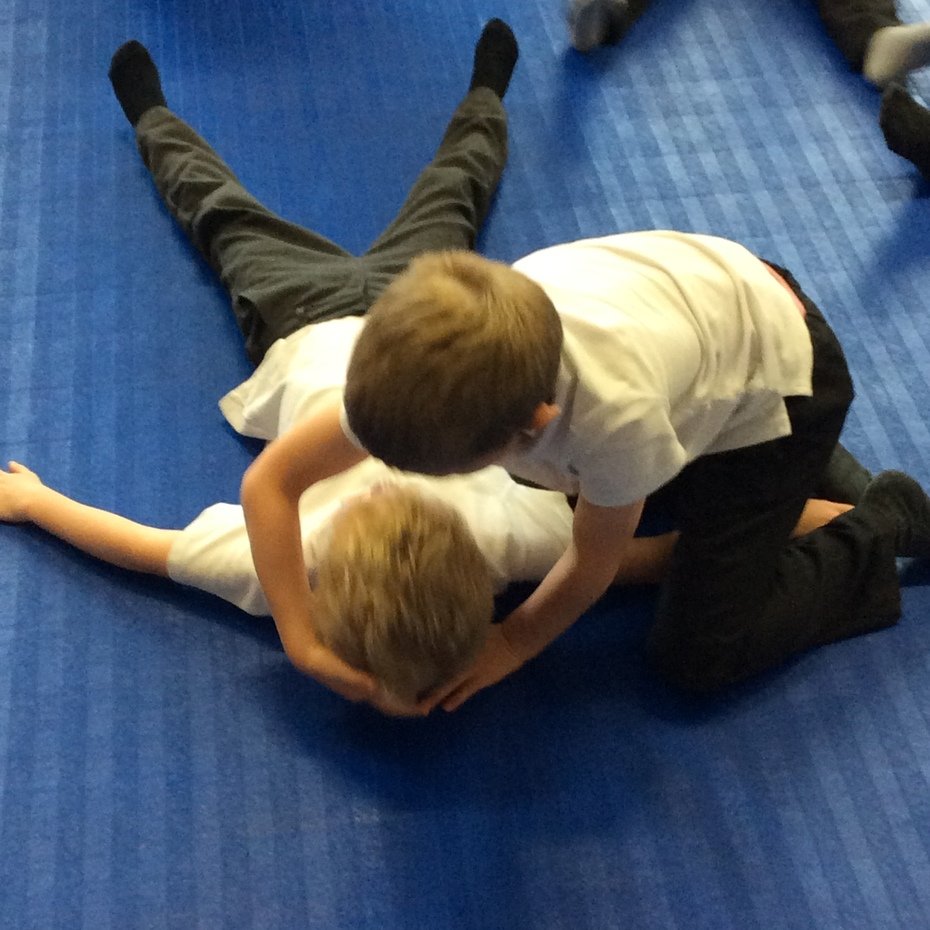 Classroom Essential for P.3
All children at the begins P3 have been asked to provide a box of tissues and 2 glue sticks. As I am sure you can imagine we go through lots of tissues and glue throughout the year!! Please send these in as soon as possible if you have not already done so.
P.E Kit:- This can be ordered from the school office and consists of blue shorts and a white t-shirt. Plimsolls/trainers should also be provided. The kit will be kept in school and sent home regularly for washing.
PLEASE ENSURE ALL GARMENTS ARE LABELLED
Our topic for September/October 2018 is 'Making Sense of the World'
Article 7 - 'Every child has the right to an identity'
Primary 3 learn all about their senses and how we use them. We also learn how others cope when they are missing one of these senses. We learn some Sign Language, do some blindfold painting and tasting foods, we also write our names in Braille and do a survey to see which sense we use the most.
As the year progresses this page will have regular updates and lots of photos of our learning adventure.
Helpful Information..............
The topics we will cover in Primary 3 are:-
September/October:- Making Sense of the world (Senses)

November/December:- Around the world in an envelope (post)

January/February:- Land of Dinosaurs

March/April:- Starry, Starry Night (Light and Dark)

May/June:- All at Sea (Pirates)
Homework will be sent home each night and will be as follows.....
Monday:- Reading, spellings, number facts and written Maths homework.
Tuesday:- Reading, spellings, number facts and written English homework.
Wednesday:- Reading, spellings, number facts and Maths Games.
Thursday:- Reading, spellings, number facts and Handwriting/phonics
Homework in Primary 3 should take between 20 - 30 minutes. It must be signed by a parent/guardian.
If a child is unable to complete a homework, please write a brief note at the bottom indicating where the difficulty arose. Homework diaries need to be checked daily.
The neatness and presentation of homework is expected to be of the highest standard.
Mathematics and Numeracy
In Primary 3 we do lots of practical mathematical activities. We sort 2D and 3D shapes into Venn, Carroll and Tree Diagrams, addition and subtraction to 100 and we love learning about Tens and Units with exchange and without. We learn to give change and recognize coins as well as tell the time. We enjoy practical measuring and finding out about capacity.
Maths is practical and lots of fun