The children all took part in World Book Day on Thursday 7th March by coming to school as their favourite character from a book. Lots of book day activities took place throughout the school including: a book swap, costume parade, reading in strange places, a where's Wally hunt and lots more. A fun day had by all.
It was all very odd at CIPS on Friday 1st March.
As a fundraiser for Integrated Education, the children came to school in non-uniform and wearing odd socks. They all looked very well.
The school was involved in a Road Safety initative called 'Kids Court'. Members of the School Council worked with the PSNI and checked the speed of vehicles passing the school. Any drivers speeding then had the option to accept a fine or come and face questions from the children about why they were speeding.
High Flyer's Tea Party - Wednesday 6th February 2019
The school were given an assembly today by the PSNI on Road Safety. They delivered a powerful message on the importance of wearing a helmet when riding your bike. They saw what happened to two eggs when dropped - one egg had no protection and the other had a protective helmet around it. The egg with no protection completely smashed while the one with protection didn't even crack.
Shared Education Lesson 2 - December
We were again delighted to host lesson 2 of our Shared Education Project. We worked with pupils from St Joseph's PS and Crumlin Integrated College to find out about and create a lifecycle of the salmon. The next step will be the 'Salmon in the Classroom', where salmon eggs will be delivered to our classrooms.
Shared Education 2018 - 2019
It was a pleasure to welcome P5 from St Josephs and Year 8 from Crumlin College for lesson 1 of our Shared Education project. The children worked together to invent a machine that would help improve the world. They came up with some fantastic ideas.
High Flyers' Party (October) - two children from each class had small party with Mrs Boal as a prize for completing an outstanding piece of work. Well done!!
The Hospice Coffee Morning (27th September) was a great success!
On the evening of the 21st June 2018, pupils of the school along with members of their family took part in a Mindfulness walk through Crumlin Glen. After the walk, everyone returned to the school grounds for a BBQ and some fun activities. Everyone had great fun!! Well done to all who took part.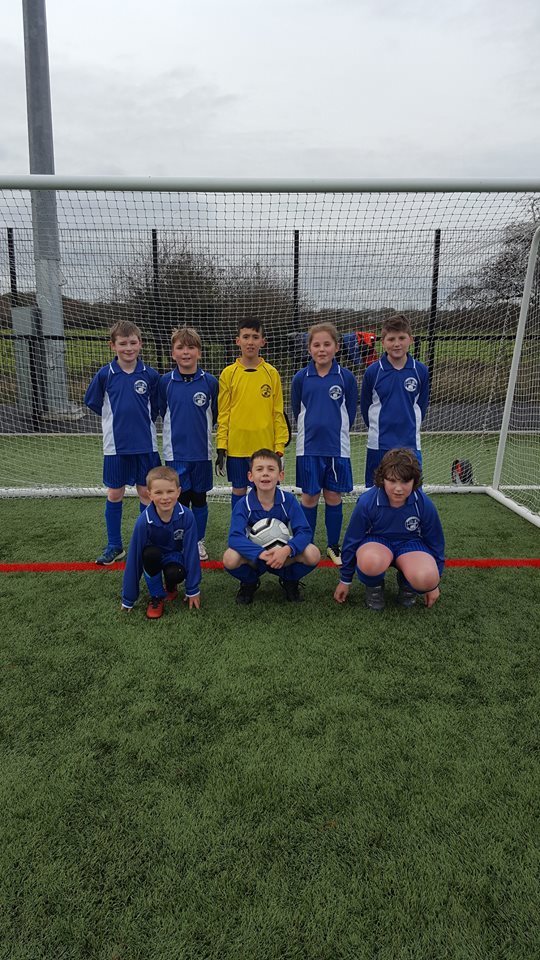 Well done to the footballers who played two games at Allen Park last Wednesday. They won their first game against Round Tower 3-0 but lost out 7-2 to Groggan in their second game. It was a very enjoyable afternoon and everyone enjoyed it. We look forward to the next game.
Shared Education Project
2015/16
Crumlin Integrated Primary School has joined with St Joseph's Primary School, Gaelscoil & Naíscoil Glean Darach and Crumlin Integrated College to work together on the Fisheries Salmon Project. ( Article 28)